---
Consider the Latter End
George Jensen
How thankful I am for corrective lenses. Without them I can only see clearly, things that are near – I am nearsighted. This same condition is used in a figurative way to illustrate another kind of "sight" problem. Peter wrote of those who are lacking in Christian graces and thereby see "only what is near" (2 Peter 1:9).
Many choose a lifestyle with no view of the future consequences. The majority of humanity choose to "enjoy the pleasures of sin" (Hebrews 11:25). Yes, sin offers pleasure, and the Bible admits this truth. However, read that verse with its ending included. The "pleasures of sin for a season" (Hebrews 11:25). We are warned that sin's enjoyment is short-lived. Sin may bring some pleasure, but it is fleeting.
Alcoholic wine does "sparkle in the cup" and "goeth down smoothly," but "at the last it biteth like a serpent" (Proverbs 23:31-32). These verses contrast the immediate appeal with the eventual outcome.
When Asaph beheld the lifestyle of the wicked, he began to question his personal striving for purity of life. He noted how the wicked seemed "always at ease," and "they increased in riches" (Psalm 73:12). It seems he was giving some consideration to giving up his dedication to righteousness (see verses 13-16). With a nearsighted view, things didn't seem to be fair. "Until I went into the sanctuary of God, and considered their latter end" (Psalm 73:17). He was snapped back to reality when he considered "their latter end." The wicked may seem to prosper, but there is a future payday.
I recently officiated at the funeral of a man who died from cancer. Before his passing, he was zealous to tell young folks about the danger of smoking (though by then it was too late for him). I have seen families torn apart because a married person chose the fleeting pleasure of being with someone who was not his or her mate. Others have enjoyed a "joy ride in a fast car" and paid with limb or life.
Moses wrote these valuable lines of a song: "Oh that they were wise, that they understood this, That they would consider their latter end!" (Deuteronomy 32:29). Dear reader, please be wise and consider the ending of the road you now travel. Stop and focus your vision down the road. Do you like what you see? For "godliness is profitable for all things, having promise of the life which now is, and of that which is to come" (1 Timothy 4:8).

---
Bearing with One Another
Gary C. Hampton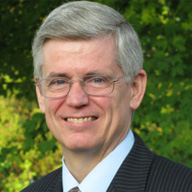 Bearing with one another goes hand in hand with forgiveness. Paul told the saints in Ephesus, "I, therefore, the prisoner of the Lord, beseech you to walk worthy of the calling with which you were called, with all lowliness and gentleness, with longsuffering, bearing with one another in love" (Ephesians 4:1-2). Similarly, he told the Colossian saints, "Therefore, as the elect of God, holy and beloved, put on tender mercies, kindness, humility, meekness, longsuffering; bearing with one another, and forgiving one another, if anyone has a complaint against another; even as Christ forgave you, so you also must do" (3:12-13).
Christians endure with fellow members of the family of God by refusing to speak evil of each other (James 4:11). Christian were warned against grumbling and blaming others for their problems, even though such might have been natural as they endured the great external pressure of persecution. James said such blaming of one another would lead to condemnation. Instead, he told them to always be prepared for the judge's return by picturing Jesus at the door ready to enter. They would not want to be guilty of wrongful or harsh judgment knowing the Judge was ready to come at any time (James 5:9).
Forbearance likewise might be encouraged by following James' instruction to "Confess your trespasses to one another, and pray for one another, that you may be healed. The effective, fervent prayer of a righteous man avails much" (5:16). Literally, he was instructing his readers to "keep on confessing" their sins to one another and to "keep on praying" for one another. Observe that no one in the Lord's church is set above any other one. Each is instructed to confess to one another. Brethren willing to acknowledge their sins and ask for their brothers' prayers have an attitude of openness that invites each to endure with the other.
None of us can say we are perfect. Each of us stumbles and, at times, offends fellow members of the family of God. Let us resolve to bear with each other in love.

Click Here for a FREE monthly reminder when each new issue
of Gospel Gazette Online has been published to the Internet.
Click Here to send the URL for this page to a friend
Click Here to send your comments about this page to Gospel Gazette Online