---

Forgive Seven Times?
Mark McWhorter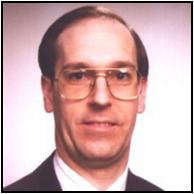 In Matthew 18:21-22, we read, "Then came Peter to him, and said, Lord, how oft shall my brother sin against me, and I forgive him? till seven times? Jesus saith unto him, I say not unto thee, Until seven times: but, Until seventy times seven." Among some of the rabbis it had come to be understood that a man did not have to forgive his neighbor more than three times. They used Amos 1:3 and 2:6 to support this belief. By asking the question the way Peter did, he was going beyond rabbinical teaching. He increased it to seven times. Seven was seen as the number for completion or perfection. Three was the number for heaven and four was the number of the world. Adding them together gave the idea of union of heaven and earth to the rabbis.
However, Peter's question still gave the impression that there was a limit to forgiveness. In the Jewish rabbinical mind one was doing something exceptional to forgive. One was foregoing a right when one forgave someone. To put limitation on it meant there was not an eternal right for forgiveness in the kingdom of God.
Jesus' response demonstrated that God's mercy and grace is eternal. As long as someone is sorry for what he did and asks for forgiveness, forgiveness should be given. Jesus supported this teaching in Luke 17 when He stated that if a brother trespassed against you seven times in one day, then you should forgive him seven times that day if he repented. I am glad that our God is so forgiving. I know that I will stumble and fall in my spiritual life. I know that no matter how many times it happens, I can repent and ask forgiveness and God will give it to me. He is the God of love.
Study your Bible. Learn all you can from it. Obey God. Make sure you are in the proper relationship with Him so that you can receive forgiveness when you sin. If any of this is hard to understand, ask an adult to help you.

---
A Good Influence
Fred C. Nowell, Jr.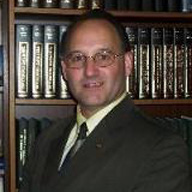 It's no secret that you and I influence others. We have a "power or capacity of causing an effect in indirect or intangible ways" (Webster) upon others and they on us! When Jesus said to His disciples "beware of the leaven of the Pharisees and Herod" (Mark 8:15), He was giving a warning of the evil influence they desired to have upon them. When Paul told the Christians in Corinth that just a "little leaven leavens the whole lump" (1 Corinthians 5:6-7), he was not teaching them to make bread, but he was warning them to be careful not to let "sin" influence or permeate the church; they had not been dealing with sin correctly. When God through Hosea corrected the children of Israel for following men rather than God, He said, "My children are destroyed for lack of knowledge; because thou hast rejected knowledge, I will also reject thee" (Hosea 4:6). Then, a few verses later (v. 9), He said, "like people like priests." The People were following the ways of the priests, showing or displaying the influence they (the priests) had on the people. Influence can be for good, but many tend to really notice or take note of it when the influence or effects thereof are not so good.
God Expects His Children to Be a Good Influence on Others
A good influence begins with a good name or reputation. Solomon stated in Proverbs 22:1 that "a good name is rather to be chosen than great riches, and loving favor rather than silver and gold." He later wrote in Ecclesiastes 7:1 that "a good name is better than precious ointment; and the day of death than the day of one's birth." When our reputation is good and godly, our influence or power to cause a good and godly effect is more likely. A good influence will display to others that it is possible to be better than what they may believe about themselves. A good influence will help others to stand taller than they may believe they deserve. A good influence will also show others that there is help to carry burdens that may seem too heavy and to smooth out struggles that seem too great to go through.
A good influence is a much needed strength and light in times of weakness and darkness. As Jesus saw the multitude following Him, He told them that they were to be salt and light to the world. In Matthew 5:13-16 Jesus said,
Ye are the salt of the earth: but if the salt have lost his savour, wherewith shall it be salted? it is thenceforth good for nothing, but to be cast out, and to be trodden under foot of men. Ye are the light of the world. A city that is set on an hill cannot be hid. Neither do men light a candle, and put it under a bushel, but on a candlestick; and it giveth light unto all that are in the house. Let your light so shine before men, that they may see your good works, and glorify your Father which is in heaven.
Both salt and light influence their surroundings. Salt preserves as well as seasons, and light dispels darkness and reveals what otherwise would be unknown. Both describe the influence or power God's children are to have on others! Just as the sacrifices of old were to be salted (Leviticus 2:13), living sacrifices are to be salted as well (Romans 12:1). The influence of a Christian is to be one that those that have not come to Christ, may come because of our good influence (1 Peter 3:1-2).
Ways to Be a Better Influence for Christ
First, let your faith be seen. Inspiration through James points out in James 2:18-20, "man may say, Thou has faith, and I have works: show me thy faith without thy works, and I will show thee my faith by my works. Thou believe that there is one God; thou doest well: the devils also believe, and tremble. But wilt thou know, O vain man, that faith without works is dead?" James was saying, "Practice what you preach, believe or hold to be true!" What if our faith was to receive a score? What would it be? Would we receive a passing score?
Second, study God's Word and hold fast without compromising what you know to be true. The apostle Paul over and over encouraged Christians to "be steadfast, unmovable" (1 Corinthians 15:58), "grounded and settled, be not moved away from the hope of the Gospel" (Colossians 1:23) and "steadfast in your faith" (Colossians 2:5). In order to do these things, one must dedicate himself to learning God's Word. Unless one is grounded and firm in the Word, he stands the risk of being led away. Peter recognized this and gave warning in his second letter as it came to a close (2 Peter 3:17-18) saying, "Ye therefore, beloved, seeing ye know these things before, beware lest ye also, being led away with the error of the wicked, fall from your own steadfastness. But grow in grace, and in the knowledge of our Lord and Savior Jesus Christ…"
Without growth there is complacency and the possibility of stagnation. The devil seeks such Christians to gain back (1 Peter 5:8)! Paul told the Corinthians to "Watch, stand fast in the faith, be brave, be strong" (1 Corinthians 16:13). When Christian in Galatia turned to another gospel, which Paul called a "perverted gospel," Paul told them that even if he or an angel from heaven brought to their ears a different gospel, it was not to be accepted, and the giver or one promoting that gospel was to be accursed (Galatians 1:5ff)! Paul later warned Timothy that many would willingly "turn away from the Truth to fables" (2 Timothy 4:3-4). Paul encouraged the church in Ephesus to "be no more children, tossed to and fro, and carried about with every wind of doctrine, by the sleight of men, and cunning craftiness, whereby they lie in wait to deceive; But speaking the truth in love, may grow up into him in all things, which is the head, even Christ" (Ephesians 4:14ff).
Christians Are to Be a Good Influence After They Pass On
Often it takes the passing of one to get us to think about him or her. I have had many school mates, friends and family members pass away. Sadly, I do not think about some of them very often. Do we want others to think about us after we die? If yes, how do we desire to be remembered? As already stated, we all influence those around us, so we will be remembered for the kind of influence we had on others. Again, "influence" is the "Power or capacity of causing an effect in indirect or intangible ways." Good or bad, we have an effect on others. We have many biblical examples to draw good and positive influences for us, but what about the examples in our lives?
John in the revelation stated, "Blessed are the dead which die in the Lord from henceforth: Yea, saith the Spirit, that they may rest from their labours; and their works do follow them" (Revelation 14:13). Not only do our good works follow us, in that we shall be rewarded for them, but also they stay behind in memory and will benefit those left behind.
God expects His children to be a good influence on others, so let us begin or continue to be the kind of influence that will help to empower those who remember us or learn of us to live pleasingly before God. Let us live with a working faith that is clearly seen as a shining example of Christ, being steadfast, grounded and settled in God's Word, knowing that it will make for a better influence for Christ. Let us leave behind a good influence after we pass on for others to cherish and imitate. Are you a good influence?

Click Here for a FREE monthly reminder when each new issue
of Gospel Gazette Online has been published to the Internet.
Click Here to send the URL for this page to a friend
Click Here to send your comments about this page to Gospel Gazette Online