---

God and Nothing
Marilyn LaStrape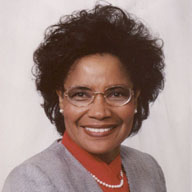 There are 17 definitions of the word "nothing" in Webster's College Dictionary. A few of these definitions rightly describe God's perspective on the matter. (1) In no respect or degree; not at all (2) Amounting to zero (3) To treat lightly; regard as easy (4) To regard as insignificant or routine.
One of virtually thousands of Scriptures could be quoted to establish this divine truth. Jeremiah 32:17 declares, "Ah, Lord God! Behold, You have made the heavens and the earth by Your great power and outstretched arm. There is nothing too hard for You."
Abraham and Sarah had major doubts when God told them they would have a son in their old age. Genesis 18:13-14 records, "And the LORD said to Abraham… 'Is anything too hard for the LORD? At the appointed time I will return to you, according to the time of life, and Sarah shall have a son.'"
It is humorous to observe that their son Isaac's name literally meant laughter. Abraham fell on his face and laughed (Genesis 17:17). Sarah laughed within herself, then because she was afraid denied it when God asked Abraham why she laughed (Genesis 18:12, 15).
Moses and his major doubts had to be brought in check when the children of Israel were complaining to him about a lack of food in Numbers 11. He asked God where was he to get meat to give to all of those people. God told Moses He would give them meat not for one day, or two, or five, or ten, or twenty days, but for a whole month! Numbers 11:21-22 records, "And Moses said, 'The people whom I am among are six hundred thousand men on foot; yet You have said, 'I will give them meat, that they may eat for a whole month. Shall flocks and herds be slaughtered for them… Or shall all the fish of the sea be gathered together for them, to provide enough for them?'"
God's reply to Moses in verse 23 is beyond super rich! "And the LORD said to Moses, 'Has the LORD's arm been shortened? Now you shall see whether what I say will happen to you or not.'" Numbers 11:31-32a says, "Now a wind went out from the LORD, and it brought quail from the sea and left them fluttering near the camp… and the people stayed up all that day, all night, and all the next day, and gathered quail."
King Asa was one of the few good kings from the southern kingdom of Judah. Second Chronicles 14:1-2 says the first ten years of his reign were in peace, and they also marked his overthrow of idolatry. Verse 4 reads, "He commanded Judah to seek the LORD God of their fathers, and to observe the law and the commandment." He built fortified cities for the land had rest; he had no war in those years, "because the LORD had given him rest."
King Asa had an army of 300,000 men from Judah and 280,000 men from Benjamin. Then Zerah the Ethiopian came out against King Asa's army with his army of 1,000,000 men and 300 chariots. So Asa went out against Zerah and set the troops in battle. Second Chronicles 14:11-12 reads, "And Asa cried out to the LORD his God, and said, 'LORD, it is nothing for You to help, whether with many or with those who have no power; help us, O LORD our God, for we rest on You, and in Your name we go against this multitude. O LORD, You are our God; do not let man prevail against You!' So the LORD struck the Ethiopians before Asa and Judah, and the Ethiopians fled."
The Book of Job is a discourse on human suffering. Job's three "friends" were the most comforting to him the week they were in complete silence! Job 2:13 notes, "So they [Eliphaz, Bildad, and Zophar] sat down with him on the ground seven days and seven nights, and no one spoke a word to him, for they saw that his grief was very great."
These three so-called "friends" had been rambling on and on with their varied opinions about why Job was suffering. At the end of Chapter 24, Job had temporarily silenced Eliphaz and Zophar. Bildad made his third worthless speech in Chapter 25. Job responded with scathing sarcasm (26:1-4) as he rejected the words of his critic. Job then made this statement about God. "He stretches out the north over empty space; He hangs the earth on nothing, He binds up the water in His thick clouds, yet the clouds are not broken under it" (26:7).
The sovereignty of God is another divine truth that is repeated in Scripture again and again. "The LORD brings the counsel of the nations to nothing; He makes the plans of the peoples of no effect. The counsel of the LORD stands forever, the plans of His heart to all generations" (Psalm 33:10-11). "All nations before Him are as nothing, and they are counted by Him less than nothing and worthless" (Isaiah 40:17).
David fully acknowledges the brevity of our lives and the insignificance of the number of our years on this earth. "Indeed You have made my days as handbreaths [3 inches], and my age is as nothing before You; certainly every man at his best state is but vapor" (Psalm 39:5). As one good sister said, "On our best day, we are still sick enough to die!"
Of the 66 chapters of Isaiah, the prophecies of comfort are said to be in chapters 40-66. Israel is assured of God's help. This is noteworthy in Isaiah 41:11-13. "Behold, all those who were incensed against you shall be ashamed and disgraced; they shall be as nothing, and those who strive with you shall perish. You shall seek them and not find them – those who contended with you. Those who war against you shall be as nothing, as a nonexistent thing. For I, the LORD your God, will hold your right hand, saying to you, 'Fear not, I will help you.'"
Even those who were initially diametrically opposed to God and puffed up by a sense of power and repulsive arrogance were brought to their knees. After a most horrifying experience, King Nebuchadnezzar fully acknowledged the irrefutable power of God over his little life. He said, "All the inhabitants of the earth are reputed as nothing; He does according to His will in the army of heaven and among the inhabitants of the earth. No one can restrain His hand or say to Him, 'What have You done?'" (Daniel 4:35). That statement from the mouth of an unbeliever turned to total belief says it all!

---
Emergency Preparation
Rebecca Rushmore
This winter in the United States has been extremely unusual. Areas in the north have documented record breaking snowfalls. Many places have set new record low temperatures. Southern regions have struggled with winter weather normally only seen in the north. I teach children in Mississippi who at twelve-years-old have never experienced more than an inch or two of snow on the ground at one time. Yet, in less than two weeks, school has been cancelled four times, and students have been dismissed three hours early from school twice due to winter weather. People everywhere it seems are making frequent preparations for winter weather, a potential physical emergency. While these emergency preparations are important, how much more important is spiritual emergency preparation?
Whether physical or spiritual, emergency preparation consists of several elements. First, individuals must recognize the potential for an emergency situation. Second, mental preparation must be made. Finally, action must be taken. Failure to complete any of these steps could lead to disaster.
Emergency Recognition
In the physical world, recognition of a potential winter emergency begins with gathering information. Meteorologists collect weather data, consider models and make predictions. Those predictions are then shared with those who could be affected by the temperatures, snow or ice. In the spiritual world, there is one "emergency" for which all must prepare. The Bible reveals that Judgment Day is coming at a time no one will expect (Matthew 25:13; 1 Thessalonians 5:2; 2 Peter 3:10). In recognition of that day, everyone needs to realize that "all have sinned" (Romans 3:23) and that the blood of Christ is the answer to the sin problem (Galatians 3:27; Romans 3:24-26).
Mental Preparation
After recognizing an imminent physical emergency, individuals need to decide what they must do. Plans need to be made for gathering supplies, and changes to routines or schedules need consideration. Likewise, after individuals recognize that sin separates them from God (Isaiah 59:2; Matthew 7:23) and that this separation will become permanent at the Judgment Day if the sin problem is not corrected, plans need to be made. Proper mental preparation would include searching the Bible for God's plan to redeem man (2 Timothy 2:15). The Scriptures reveal that a true faith in God comes after hearing His Word (Romans 10:17). This faith leads to a desire to obey (Hebrews 11:6). Obedience requires individuals to repent or turn away from sin (Luke 13:3, 5; 2 Corinthians 7:10), profess to others their belief in Christ as God's Son (Matthew 10:31-32; Romans 10:9-10) and to submit to baptism (immersion) for the forgiveness of sins (Acts 22:16; Romans 6:3-7). Further study shows that the forgiven must live in faithful service to the Lord, even if it leads to death (Revelation 2:10).
Take Action
All plans for a physical emergency are pointless if they are not implemented. Making a list of items needed, but failing to purchase those items benefits no one. Knowing in your mind that road closures on your commute to work require you to take a different route does not help your trip if you still drive your normal path. In the same way, knowing what you must do to remove the sin problem in your life fails to profit you if you do not act on that knowledge. Notice the words of Jesus as He concluded the Sermon on the Mount.
Therefore whoever hears these sayings of Mine, and does them, I will liken him to a wise man who built his house on the rock: and the rain descended, the floods came, and the winds blew and beat on that house; and it did not fall, for it was founded on the rock. Now everyone who hears these sayings of Mine, and does not do them, will be like a foolish man who built his house on the sand: and the rain descended, the floods came, and the winds blew and beat on that house; and it fell. And great was its fall. (Matthew 7:24-27)
Jesus explained that hearing is not enough; action is required also (see James 2:14-26).
Avoiding Disaster
Advance preparation for any emergency is the key to survival, whether physical or spiritual. We do not know when we will die or when Judgment Day will come. As Jesus illustrated in the Parable of the Wise and Foolish Virgins (Matthew 25:1-13), we must make advanced preparation for that day. Failure to make adequate provision to meet Jesus in judgment will be the ultimate disaster from which there is no recovery. How is your spiritual emergency preparation?

Click Here for a FREE monthly reminder when each new issue
of Gospel Gazette Online has been published to the Internet.
Click Here to send the URL for this page to a friend
Click Here to send your comments about this page to Gospel Gazette Online