---
Doing the Will of the Father
Thomas Baxley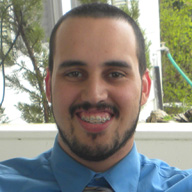 The entirety of Christendom loves the idea of having Christ as Savior and going to heaven. However, the vast majority of this group has very little use for what Jesus actually said. These people claim to love God and worship Him, but in reality, they have made a god in their own image, one who does things the way they want. This majority that believes it has accepted Jesus as Savior has actually rejected Him because these people do not do the will of the Father. It is spelled out in no uncertain terms in Matthew 7:21-23 that to enter the kingdom of heaven, one must do the will of the Father. This is what the parable of the wise man (24-27) is all about. If we hear and act upon the words of Jesus, then we build our houses on the rock; however, if we hear and do not act upon the words of Jesus, we build houses on sand. There is no question or ambiguity here; if we wish for Jesus to be Savior, we must accept Him as Lord and submit ourselves to doing His will.

---
Comfort in Christ
Robert Johnson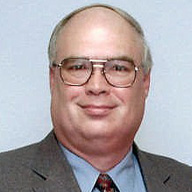 There are many things that shape our lives, experiences that contribute to the kind of people we are. Some of them are positive and help us have a better quality of life, but not all are beneficial. No one has to tell us to enjoy the good times, but how problems affect us can be difficult to overcome. Even some of those who we consider great people of faith in Scripture had to deal with trials that left them despondent and discouraged. David could write, "My God, my God, why have you forsaken me? Why are you so far from saving me, from the words of my groaning" (Psalm 22:1). Jeremiah could complain, "O LORD, you have deceived me, and I was deceived; you are stronger than I, and you have prevailed. I have become a laughingstock all the day; everyone mocks me" (Jeremiah 20:7). Demas could go from being Paul's fellow worker (Philippians 1:25) to forsaking him due to his love of the present world (2 Timothy 4:10).
I am reminded of an individual years ago who had great difficulty being faithful in her relationship with God, and she rarely attended worship. Over the course of time, she confided that she had been abused as a young person. I asked her how she felt when she did come to the assembly to worship God. Her response was, "I don't belong here. You all are such good people, and I have nothing but problems. I can't be what God wants. I don't deserve his love."
What this person needed to understand is that all of us are in need. We all need forgiveness, we all need encouragement, we all need help to overcome our sins and live as God desires. We all need the grace of God. No matter what experiences we have had in life, we are never outside of the love of God. Even Paul could say of himself, "The saying is trustworthy and deserving of full acceptance, that Christ Jesus came into the world to save sinners, of whom I am the foremost. But I received mercy for this reason, that in me, as the foremost, Jesus Christ might display his perfect patience as an example to those who were to believe in him for eternal life" (1 Timothy 1:15-16). If God could love Paul and offer him life in Christ, He loves all of us and offers us all new beginnings. "Therefore, if anyone is in Christ, he is a new creation. The old has passed away; behold, the new has come" (2 Corinthians 5:17).
No matter how difficult life has been, nothing can separate us from the love of God in Christ Jesus our Lord (Romans 8:39). We are recipients of God's grace, not because we deserve it, but because of this love (Ephesians 2:4, 8). He offers us His strength and support to overcome any problem that would come against us (1 Corinthians 10:13). He adds us to His body, the church, where we can encourage and help each other through the challenges of life (1 Peter 1:22-23). There is nothing we have done, or will face, that God cannot prevail over if we trust Him and commit ourselves to Him.
Don't let Satan deceive you into thinking your life experiences are insurmountable, that they have left you unworthy of God's love, and that you have no hope of knowing His love, His peace and His promise of life. There is healing in Christ, and with that healing you can offer support to those who are in need of a new life through the Savior. You are a child of God, who He desires to experience eternal life with Him. "Blessed be the God and Father of our Lord Jesus Christ, the Father of mercies and God of all comfort, who comforts us in all our affliction, so that we may be able to comfort those who are in any affliction, with the comfort with which we ourselves are comforted by God. For as we share abundantly in Christ's sufferings, so through Christ we share abundantly in comfort too" (2 Corinthians 1:3-5).

Click Here for a FREE monthly reminder when each new issue
of Gospel Gazette Online has been published to the Internet.
Click Here to send the URL for this page to a friend
Click Here to send your comments about this page to Gospel Gazette Online