Volume 17 Number 3 March 2015
---
Christians: What They Shall Be
Jefferson Sole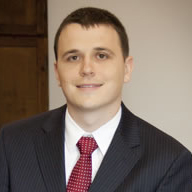 In 1 John 3:1, John contemplated the redemptive work of the Father through Jesus Christ by considering the present state of Christians. Christians are loved of God, children of God and strangers to the world. John continued in 1 John 3:2 and ensured Christians that adoption as God's children is immediate upon obedience (1 John 3:2a; Galatians 3:26-27). As children, Christians enjoy bountiful spiritual blessings in this life (Ephesians 1:1-3) and the desire and expectation of everlasting life after they have passed away (1 Thessalonians 4:13-18). John expounded on the redemptive work of God through Jesus Christ upon His Second, final Coming (2 Thessalonians 1:8-10) by revealing what Christians shall become.
John continued in verse 2, "and it doth not yet appear what we shall be." There is no question that "we shall be"; there is only a question of "what we shall be." Some people live wishing, with their fingers crossed, that they will "not be" (cease to exist) after death, because they have failed to prepare themselves for the judgment (2 Corinthians 5:10). It is a shame that their unpreparedness causes them to wish for the impossible. God will not pardon the unprepared, and they should have no hope that He will (Matthew 24:45—25:13). John declared that it "has not appeared" what Christians shall be. That is to say, it is not obvious based on appearance alone that Christians are God's children and, as result, heirs of the kingdom of heaven (Galatians 4:7). They are not clothed in florescent robes or wearing sparkling crowns, but there is still surety in their incorruptible inheritance (1 Peter 1:4; 2 Timothy 4:8).
Though the future state of Christians is not seen now, it will be fully manifested "when he shall appear" (1 John 3:2c). John is referencing the Second, final Coming of Jesus Christ in which Jesus, the righteous Judge, will appear (2 Thessalonians 1:7). It will be on that day that Christians will become "like him." Christians will become like Jesus in at least two ways. They will be given spiritual (1 Corinthians 15:42-44) and immortal bodies (1 Corinthians 15:50-53) similar to Jesus' resurrected body (1 Corinthians 15:49; Colossians 3:4). The bodies that Christians receive will be much different from the "vile bodies" now occupied, which are subject to decay; their spiritual bodies will be "glorious" like unto Christ's body (Philippians 3:20-21). "Seeing" Jesus as "he is" may indicate the moment of transformation (2 Corinthians 3:18) and serve as the evidence that we are "like Him."
Do you look forward to the final coming of Jesus Christ? For those that have prepared it will be a great day! The expectation of heaven will become a reality! For those who are unprepared it will be a dreadful day. Prepare while there is still time!

---
Bringing Christ into Focus
Russ Vickers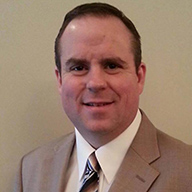 Recently, I began to think about the old console television sets my family used to own. My grandmother Vickers had an old console set where you actually had to push buttons to change the channel along with a couple of silver knobs. Now, I have no idea what happened to that set, but many TV sets like it had an antenna that you had to adjust to bring in a clearer picture. It took a bit to get it just right, and then you hoped it stayed that way.
One question with which we are sometimes faced is, "What is the meaning of life?" How would you answer that? Jonathan Garby of England published a book many years ago that contained answers of well-known individuals to that question. One of them, who was a church leader, gave a good answer. As a child, he says, he watched his family's black and white TV, wishing they could get a clearer picture, but he was thankful they had that subpar set anyway.
Then his family learned that an outside antenna was needed. "Suddenly," he said, "We found that we could get clear and even distant pictures. Our enjoyment was increased." Then he draws the comparison: "Life without a relationship with God through Jesus Christ is like a television without the antenna."
Without knowledge of God and the revelation of His purposes in Scripture and in Christ Jesus, we humans have at best a blurry picture of the invisible, holy Creator. However, when we open up the Bible and read about and study Jesus, the Man who was God-in-the-flesh, the fuzziness vanishes. The Savior Himself declared, "Have I been so long time with you, and yet hast thou not known me, Philip? he that hath seen me hath seen the Father; and how sayest thou then, Show us the Father?" (John 14:9). In I John 1:1-3 we read:
That which was from the beginning, which we have heard, which we have seen with our eyes, which we have looked upon, and our hands have handled, of the Word of life; (For the life was manifested, and we have seen it, and bear witness, and shew unto you that eternal life, which was with the Father, and was manifested unto us;) That which we have seen and heard declare we unto you, that ye also may have fellowship with us: and truly our fellowship is with the Father, and with his Son Jesus Christ.
Also in Acts 1:8 we find, "But ye shall receive power, after that the Holy Ghost is come upon you: and ye shall be witnesses unto me both in Jerusalem, and in all Judaea, and in Samaria, and unto the uttermost part of the earth"
Have you seen Jesus clearly in God's Word? Are you helping others to see Him too, just like the apostles did? Remember, unless you see Christ in the Bible, you can't get a clear picture of Him.

Click Here for a FREE monthly reminder when each new issue
of Gospel Gazette Online has been published to the Internet.
Click Here to send the URL for this page to a friend
Click Here to send your comments about this page to Gospel Gazette Online