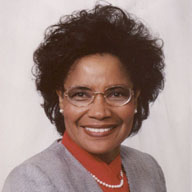 Everything we have to enjoy, everything we know about anything, everything that we are and hope to be that's good, and every breath we take is because God is God. Who we think we are and who other people think we are have no bearing on God being God. Why? James 1:17 says, "Every good gift and every perfect gift is from above, and comes down from the Father of lights, with whom there is no variation or shadow of turning." What does that mean?
In his book on James, J.J. Turner made these most insightful thoughts on the passage. "In contrast to God's not being responsible for sin, James now affirms that God is the source of all that is good… God's gifts are good… Not only are the gifts good, but they are also perfect, i.e. complete, whole… These gifts are not material in nature, but spiritual; they shall endure after the temporal has failed or vanished."
He continues by noting, "God is the Father of lights, i.e. He is the Creator of the heavenly bodies, which includes the sun, moon, stars, etc… The heavenly lights can vary in the giving off of light; they can change in degrees of intensity. But with God, the Creator and Sustainer of lights, there is no changing – He is immutable… In this verse… we learn some additional truths about the giving God. (1) He gives only good and perfect gifts. (2) He gives continually. (3) He never changes."
What are the all-encompassing blessings that God has given us? For the purpose of this article, four will be addressed. God has given us our (1) physical wellbeing, (2) mental wellbeing, (3) material possessions and (4) all spiritual blessings.
Physical wellbeing is a priceless, coveted gift from God. Relatively speaking, some of us are among the healthiest people on the planet! This truly is a blessing from God that we do not think about until our bodies are injured, broken, fall ill, become diseased or begin to betray us in some way. The Bible speaks of Moses and Caleb as the only two that did not suffer any physical losses in strength and stamina as they grew old. In the description of Moses, Deuteronomy 34:7 says, "Moses was one hundred and twenty years old when he died. His eyes were not dim nor his natural vigor abated." Caleb speaking of himself in Joshua 14:10-11 said, "And now, behold, the LORD has kept me alive, as He said, these forty-five years, ever since the LORD spoke this word to Moses while Israel wandered in the wilderness; and now, here I am this day, eighty-five years old. As yet I am as strong this day as on the day that Moses sent me; just as my strength was then, so now is my strength for war, both for going out and coming in." Consider Joshua as well, who was 110-years-old when he died (Joshua 24:29).
God's prescription for mental wellness is peace of mind. One of the most comforting passages on the peace that God gives is Numbers 6:24-26. "The LORD bless you and keep you; the LORD make His face shine upon you, and be gracious to you. The LORD lift up His countenance upon you and give you peace." Isaiah 26:3-4 declares, "You will keep him in perfect peace, whose mind is stayed on You, because he trusts in You. Trust in the LORD forever, for in the LORD, is everlasting strength."
In his book, Philippians – A Grammatical and Practical Study, Wayne Jackson makes an observation pertaining to mental wellness that is particularly penetrating and relevant. "There is a clear biblical connection between sound mental health, that is peace of mind, and the quality of one's thinking. Moreover, there is a relationship between the pattern of one's thinking and character." What does that mean? God's Word tells us exactly what that means. Proverbs 4:23 states, "Keep your heart with all diligence, for out of it spring the issues of life." Jesus said in Mark 7:21-22, "For from within, out of the heart of men, proceed evil thoughts, adulteries, fornications, murders, thefts, covetousness, wickedness, deceit, lewdness, an evil eye, blasphemy, pride, foolishness. All these evil things come from within and defile a man." Where does our thinking take place – in the heart of the mind or in the heart in the chest? Lasting peace of mind comes from right thinking as a result of adherence to the Word of God.
God gives us every material possession we have. Before we become entrenched in what we think we own, we would do well to remember God's admonition regarding who owns what on earth. In Psalm 50:10-12, God plainly told us, "For every beast of the forest is Mine, and the cattle on a thousand hills. I know all the birds of the mountains, and the wild beasts of the field are Mine. If I were hungry, I would not tell you; for the world is Mine, and all its fullness."
King Jehoshaphat was one of the few good kings who followed God in the land of Judah. He had been told that the people of Ammon, Moab and Mount Seir were coming up in battle against God's people. The king went in prayer to God immediately as he stood in the assembly of Judah and Jerusalem. He said, "And now here they are, rewarding us by coming to throw us out of Your possession which You have given us to inherit. O Our God, will You not judge them? For we have no power against this great multitude that is coming against us; nor do we know what to do, but our eyes are upon You" (2 Chronicles 20:11-12).
King Nebuchadnezzar was not a follower of God. However, God had chosen him to fulfill part of His plan and purpose during that time. The king had a dream that had greatly troubled him but none of the magicians, astrologers or sorcerers could interpret the dream. Therefore, the prophet Daniel was summoned to interpret the dream. He informed the king precisely what the dream meant. In Daniel 2:37-38, he said, "You, O king, are a king of kings. For the God of heaven has given you a kingdom, power, strength, and glory; and wherever the children of men dwell, or the beasts of the field and the birds of the heaven, He has given them into your hand, and has made you ruler over them all – you are this head of gold."
The king was filled with pride because of this kingdom, majesty, glory and honor that God had given to him. So God took it all away! The king had a second dream that Daniel interpreted for him. In Daniel 4:25, he said, "They shall drive you from men, your dwelling shall be with the beasts of the field, and they shall make you eat grass like oxen. They shall wet you with the dew of heaven, and seven times shall pass over you, till you know that the Most High rules in the kingdom of men, and gives it to whomever He chooses." Afterwards the king was humbled and said, "I… praise and extol [worship] and honor the King of heaven, all of whose works are truth, and His ways justice. And those who walk in pride He is able to put down" (Daniel 4:37).
We brought nothing into this world, we can carry nothing out (1 Timothy 6:7). God holds our breath in His hand! King Nebuchadnezzar's son Belshazzar did not learn anything from the harsh discipline that his father had severely suffered. Daniel reminded him of this in Daniel 5:22-23, "But you, his son, Belshazzar, have not humbled your heart, although you knew all this. And you have lifted yourself up against the Lord of heaven… And you have praised the gods of silver and gold, bronze and iron, wood and stone, which do not see or hear or know; and the God who holds your breath in His hand and owns all your ways, you have not glorified."
Daniel further told him that God had numbered his kingdom, and finished it; he had been weighed in the balances and found wanting; his kingdom had been divided and given to the Medes and Persians. Belshazzar was slain that very night, and Darius received the kingdom (Daniel 5:24-31). Elihu, one of Job's friends, made this most profound statement concerning God's power in Job 34:14-15. "If He should set His heart on it, if He should gather to Himself His Spirit and His breath, all flesh would perish together, and man would return to the dust."
All spiritual blessings are in Christ. Paul wrote in Ephesians 1:3, "Blessed be the God and Father of our Lord Jesus Christ, who has blessed us with every spiritual blessing in the heavenly places in Christ." Every spiritual blessing is the ultimate gift of all that God gives us through His Son. There are no spiritual blessings outside of Christ. If anyone is to receive spiritual blessings he must be in Christ. What are some of the spiritual blessings?
Forgiveness of sin is the greatest spiritual blessing; it is the greatest spiritual need. "I write to you, little children, because your sins are forgiven you for His name's sake" (1 John 2:12).
Prayer: One must be in a right relationship with God to pray acceptably. "For the eyes of the LORD, are on the righteous, and His ears are open to their prayers; but the face of the LORD is against those who do evil" (1 Peter 3:21).
Knowledge: All biblical knowledge must be embraced in obedient faith. "Teach me good judgment and knowledge, for I believe Your commandments" (Psalm 119:66).
Wisdom: Only God gives true and lasting wisdom. "And God gave Solomon wisdom and exceedingly great understanding, and largeness of heart like the sand on the seashore" (1 Kings 4:29).
Understanding: We must ask God for spiritual understanding. "I am Your servant; give me understanding, that I may know Your testimonies [God's truth]" (Psalm 119:125).
God exercises His sovereign power over all aspects of life. The following are a few all-encompassing passages that speak of the divine power that God has in His ability to give us all things.
"Thus says the LORD, your redeemer, and He who formed you from the womb; 'I am the LORD, who makes all things, who stretches out the heavens all alone, who spreads abroad the earth by Myself" (Isaiah 44:24).
"He has made the earth by His power, He has established the world by His wisdom and has stretched out the heavens at His discretion" (Jeremiah 10:12).
"God, who made the world and everything in it, since He is Lord of heaven and earth does not dwell in temples made with hands. Nor is He worshipped with men's hands, as though He needed anything, since He gives to all life, breath, and all things" (Acts 17:24-25).
"Grace and peace be multiplied to you in the knowledge of God and of Jesus our Lord, as His divine power has given to us all things that pertain to life and godliness, through the knowledge of Him who called us by glory and virtue, by which have been given to us exceedingly great and precious promises, that through these you may be partakers of the divine nature, having escaped the corruption that is in the world through lust" (2 Peter 1:2-4).
"You are worthy, O LORD, to receive glory and honor and power; for You created all things, and by Your will they exist and were created" (Revelation 4:11).
We don't earn anything, but God gives us everything we have. We don't deserve anything, but God gives us everything we need and so many things we want. We don't produce anything, but God makes everything for us. We don't know anything, but God gives us the knowledge we possess. We do not breathe unless God continues to say so, and we depend on Him for everything! God has provided everything for mankind – the highest of His creation. He is truly worthy to be praised!
Psalm 34:1-3 beautifully expresses this thanksgiving to the Great I AM. "I will bless [gratefully and affectionately praise] the LORD at all times, His praise shall continually be in my mouth. My soul shall make its boast in the LORD; the humble shall hear of it and be glad. Oh, magnify the LORD with me, and let us exalt His name together."

Click Here for a FREE monthly reminder when each new issue
of Gospel Gazette Online has been published to the Internet.
Click Here to send the URL for this page to a friend
Click Here to send your comments about this page to Gospel Gazette Online