---
Keep Calm and Carry On
Robert Johnson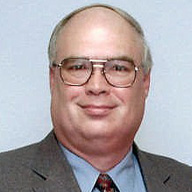 Perhaps you have seen a T-shirt with the above phrase on it recently, on phone covers, mugs, book covers, notebooks, journals and a host of other products. Instead of saying "carry on," it may have something else inscribed, such as "Stay Calm and Carry Insulin" for diabetics. The phrase has an interesting history. From the website, keepcalmandcarryon.com, we are told:
The Ministry of Information was formed by the British Government as the department responsible for publicity and propaganda during the Second World War. In late 1939, after the outbreak of the war, the MOI was appointed by the British Government to design a number of morale boosting posters that would be displayed across the British Isles during the testing times that lay ahead.

The third and final poster of the set was very straightforward and to the point; it simply read "Keep Calm and Carry On." The plan in place for this poster was to issue it only upon the invasion of Britain by Germany. As this never happened, the poster was never officially seen by the public.

It is believed that most of the Keep Calm posters were destroyed and reduced to a pulp at the end of the war in 1945. However, nearly 60 years later, a bookseller from Barter Books stumbled across a copy hidden among a pile of dusty old books bought from an auction. A small number also remain in the National Archives and the Imperial War Museum in London, and a further 15 were discovered in the BBC's Antiques Roadshow. Sadly, no record remains of the unknown civil servant who originally came up with the simple and quintessential Britishness of the Keep Calm and Carry On message. However, it is wonderful to think that all these years later, people still find it so appealing and reassuring in our modern times.
As the body of Christ, we too face an invasion, a very real threat to life in Christ. The attacks of Satan and his tempting us to sin are very powerful tools against the peace we have in Christ and the life our Lord calls us to live. They permeate the world around us, can infiltrate the church and take up residence in our hearts. How do we face this onslaught of evil? Our primary relationship must be with God in Christ and His will as our rule for life. We must trust in His promises, live faithfully by His Word and encourage each other in the righteousness of God. We should not be discouraged by the turmoil that sin brings to life, but we must stay firmly rooted and grounded in Christ, knowing that "he who is in you is greater than he who is in the world" (1 John 4:4). We know that "through many tribulations we must enter the kingdom of God" (Acts 14:22), but that "the tested genuineness of your faith – more precious than gold that perishes though it is tested by fire – may be found to result in praise and glory and honor at the revelation of Jesus Christ" (1 Peter 1:7).
Paul put it this way: "Do not be anxious about anything, but in everything by prayer and supplication with thanksgiving let your requests be made known to God. And the peace of God, which surpasses all understanding, will guard your hearts and your minds in Christ Jesus" (Philippians 4:6-7). In the midst of everything going on around us, we can keep calm if our lives are anchored to Him, and we can carry on in faithful living, pleasing God and staying focused on the goal of eternal life. "Be strong and courageous, all you who put your hope in the LORD" (Psalm 31:24). If I were to change the logo around as some have today, I would have it say, "Keep Calm and Faithfully Serve God." This is what our calling is as Christians, what our encouragement should be to each other and what our hope of eternity is based on through the blood of Christ. "For it is God who is working in you, enabling you both to desire and to work out His good purpose" (Philippians 2:13). Keep calm and carry on!

---
The Source of Strength
Gary C. Hampton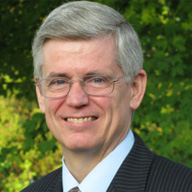 People recognize the need for strength to carry on in difficult times. The problem is that there are so many competing voices giving different directions for where to find such strength. The singer of Israel wrote the longest psalm or chapter in the Bible pointing to the only real source of strength.
"Unless Your law had been my delight, I would then have perished in my affliction. I will never forget Your precepts, For by them You have given me life" (119:92-93).
It is no wonder that the very first Psalm pronounced a blessing on the man whose "delight is in the law of the Lord, And in His law he meditates day and night" (1-2). Daily Bible reading should be the habit of every child of God. The strength it gives is unsurpassed and will sustain the Christian throughout his earthly existence. May God bless us all as we seek to fully implement Christ's will in our lives.

Click Here for a FREE monthly reminder when each new issue
of Gospel Gazette Online has been published to the Internet.
Click Here to send the URL for this page to a friend
Click Here to send your comments about this page to Gospel Gazette Online