---
Unity Out of Diversity
Russ Vickers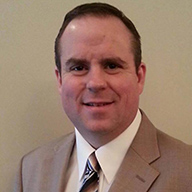 Perhaps you are familiar with the following Bible names: Tychicus, Onesimus, Aristarchus, Mark, Justus, Epaphras, Luke, Demas and Nymphas. Some may be more familiar to us than others. In his letter to the Colossians, Paul wrote these names toward the end of that book. We find them in Chapter 4. It's like a roll call of Christians.
Tychicus was from Asia Minor (Colossians 4:7) and Onesimus became a Christian when he met Paul in prison (Colossians 4:9). We have Aristarchus, Mark and Justus who were Jewish believers (vv. 10-11). Epaphras, Luke the doctor and Demas were Gentile Christians (vv. 12-14). We also have Nymphas (v. 15) who provided a home in which the church could gather.
These folks obviously meant so much to Paul and his work that he included them in the epistle. Most of these were not very well known. Their names appear for a brief moment in history, and then, they vanish away. They played a part in the spread of Christianity, and then, stepped to the side, just like we will do.
Yet, there is a reason that God chose to place these saints in His Word. The names represent great variety. Have you considered that? With His church, the Lord likes diversity. Social clubs usually are comprised of folks like each other, those people with similar interests and ambitions. However, God's church is diverse. God takes people from all nations, cultures and social standings (Galatians 3:28; Colossians 3:11) and makes them one in Christ.
The Lord's church today should have variety like the Colossian church did back in the first century. We talk about first-century Christianity a lot, and diversity was part of that. With diversity in Christ, the Lord's church can be unified and show this unity to others.

---
Appeasement and Evil
Donald R. Fox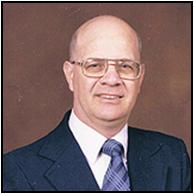 It seems that there is an ongoing drive to appease orthodox Islam. I personally have never seen such an influx of radical orthodox Islam ideology into world communities. Prior to the total outbreak of World War II, world governmental leaders tried very hard to appease the Nazi regime. Hitler enjoyed playing with governments who chose to appease Nazi Germany (Great Britain, Parliamentary Debates).
Can We Appease Evil?
No, you can never appease an evil ideology that preaches its followers to conquer the world by any means possible. Great Britain, The Netherlands and France have been trying to appease the fanatical followers of this totalitarian ideology, but look at the result of the downright stupidity of the ruling elites of these socialist European countries. There was the London bombing that killed innocent people, the murder of film director Theo van Gogh in The Netherlands, and several terrorist activities in France. The stupid attempt of the multicultural relativist intellectuals and politically correct politicians in Europe have cost the freedom of its people and the lives of innocent victims. Yes, these stupid politically correct politicians and intellectuals have been feeding their own people to a bunch of hate-worshipers who are determined to rule the world. ("Appeasing Evil")
The point was made in the above reference that only if all nations embrace and become Islamized with acceptance of Sharia law could we reach appeasement. Total acceptance of Islamic ideology is required of all nations of the world. How can our nation, the United States of America, founded on Judaic/Christian principles, appease evil?
What is so worrisome about the knowledge of orthodox Islam and its goals is that many of our government leaders ignore the threats. It reminds us of the idiom "stick your head in the sand." "Today the expression means to ignore unwanted news or events in the hope that they will go away" (Wiki.Answers.com).
Governmental leaders of Israel understand the real goals of orthodox Islam. It is time overdue to open our ears, get our heads out of the sand and accept the truth. The birth of Islam is some 600 years after Christianity. Islam has rejected the Word of God and has turned to fables via the Koran.
I charge thee therefore before God, and the Lord Jesus Christ, who shall judge the quick and the dead at his appearing and his kingdom; Preach the word; be instant in season, out of season; reprove, rebuke, exhort with all longsuffering and doctrine. For the time will come when they will not endure sound doctrine; but after their own lusts shall they heap to themselves teachers, having itching ears; And they shall turn away their ears from the truth, and shall be turned unto fables. (2 Timothy 4:1-4 KJV)
Side Note
An excellent oral discussion took place October 21-25, 1974 in the Engineering Auditorium, University of Alabama, Birmingham. The debaters were Dr. El Dareer and Mr. Hiram Hutto, and the overall subject was Islam versus Christianity. Hiram Hutto, a Gospel preacher, in his last speech summarized the makeup of the Koran. I believe it fits the description of Timothy's "and shall be turned unto fables." Mr. Hiram Hutto's summary of the Koran was that it is a conglomeration of (1) paganism (2) Judaism (3) apostate Catholicism and (4) sensualism. The Koran fits the definition of a fable. You may listen to the complete Hutto-El Dareer Debate in excellent audio quality at the following URL.
https://www.eastalbertville.org/sermons/debates/debates.htm.

Works Cited
"Appeasing Evil." WordPress. <https://fvdb.wordpress.com/2010/03/02/appeasing-evil/>.
Great Britain, Parliamentary Debates, Commons. Vol. 339. October 3, 1938 <https://www.wwnorton.com/college/history/ralph/workbook/ralprs36.htm>.
Wiki.Answers.com. <https://wiki.answers.com/Q/What_is_the_meaning_and_origin_of_the_idiom_stick_your_head_in_the_sand>.
Click Here for a FREE monthly reminder when each new issue
of Gospel Gazette Online has been published to the Internet.
Click Here to send the URL for this page to a friend
Click Here to send your comments about this page to Gospel Gazette Online