---

Don't Let Slip
Mark McWhorter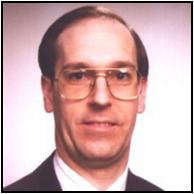 The author of Hebrews warned about letting the Gospel slip. Hebrews 2:1 reads, "Therefore we ought to give the more earnest heed to the things which we have heard, lest at any time we should let them slip."
The writer was speaking to Christians. They were being warned that they could lose the blessings of being Christians. They could let slip the instructions, as well as the grace and the mercy associated with them.
The Greek word for "let slip" means to "allow to flow by or glide by." It was used in the secular sense for a ring that slipped off a finger. It was also used for snow slipping off a soldier's body, and it was used for being swept along past an anchor that was within reach. So, you can see that it means a separation from something. It is clear that God was letting Christians know that they could lose their salvation and become separated from God (2 Thessalonians 1:8-9).
The Greek for "earnest heed" was also used for mooring a ship. So, the author said to moor our ship to Christ. We must not let our faith slip away from Him. Many professed Christians believe that a person is always saved once that person becomes a Christian. The inspired author of Hebrews disagrees.
Study your Bible. Learn all you can about Christ and His salvation. Make sure that you always stay moored to Christ. If any of this is hard to understand, ask an adult to help you.

---
Cross Bearers!
Mark N. Posey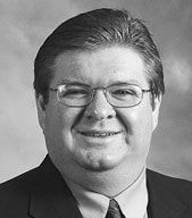 We purpose herein to show some of the blessings of bearing the cross each day. We love to sing about "The Old Rugged Cross," but do we love to bear it? The follower of Christ voluntarily, willingly and decisively accepts the pain, shame and persecution that come because of his loyalty to Christ and His cause. Jesus identifies the regularity of this association with the word "daily." Consider some of the blessings of bearing the cross daily.
We become partakers in the suffering of Christ (1 Peter 4:13; cf., Matthew 16:21; Luke 9:22; Psalm 22; Luke 24:46; Acts 3:18; Romans 8:17; 2 Timothy 2:12; 3:12; 1 Peter 2:21; 4:1; Isaiah 53:4-6). Our Lord Jesus Christ was stricken, smitten, afflicted, wounded and bruised.
We become partners in the death, burial and resurrection of Christ (Romans 6:3-4). The death of Jesus is the central event in the history of humanity. Following His burial, the resurrection of Jesus is the foundation for the hope of life beyond the grave.
We become participants in the cause of Christ (Luke 9:23). Christ died so that we may live (Galatians 2:20). We live with anticipation of His return (Titus 2:11-14). In the meantime, we must deny self (Philippians 1:21), take up His cross daily (Philippians 2:16) and follow Him (1 Peter 2:21).
What a privilege, glory and honor it is to bear the cross with Jesus. Christians are blessed with the greatest association in the world; we have fellowship with the Lord!

Click Here for a FREE monthly reminder when each new issue
of Gospel Gazette Online has been published to the Internet.
Click Here to send the URL for this page to a friend
Click Here to send your comments about this page to Gospel Gazette Online