---
How to Pray
T. Pierce Brown (deceased)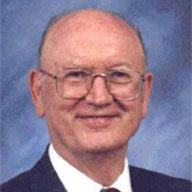 In Luke 11:1, the disciples are said to have requested of Jesus, "Teach us to pray." Romans 8:26 says, "We know not how to pray as we ought." Many times when persons want to know how to pray, they are talking about external mechanics of prayer—to make their prayers sound better to men who listen. God gives no rules about that. He does give some other information we need to know.
We need to know the conditions of acceptable prayer. One of the first conditions is that we must be obedient children of God for any of the promises of God about the values of prayer to apply to us. Proverbs 15:29 says, "Jehovah is far from the wicked, but he heareth the prayer of the righteous." First John 3:21-22 says, "Beloved, if our heart condemn us not, we have boldness toward God; and whatsoever we ask we receive of him, because we keep his commandments and do the things that are pleasing in his sight." Most denominations misuse 1 John 1:9 which says, "If we confess our sin, he is faithful and just to forgive us our sins, and to cleanse us from all righteousness." This is spoken to those who are already children of God, not alien sinners who are not in God's kingdom. As Jesus put it in John 15:7, "If ye abide in me and my words abide in you, ask whatsoever ye will, and it shall be done unto you."
Related to this is that we must ask according to His will. First John 5:14, 15 says, "and this is the boldness which we have toward him, that if we ask anything according to his will, he heareth us: and if we know that he heareth us whatsoever we ask, we know that we have the petitions which we have asked of him." We must have the attitude Jesus expressed in Matthew 6:10, "Thy will be done, as in heaven, so on earth."
Then, there must be sincerity (Matthew 6:5). There must be humility (Luke 18:10-14). There must be fervency (James 5:17). There must be persistency. That is, if a person does not want something badly enough to keep asking for it until he discerns it is not the Lord's will for him to have it, he may not get it (Luke 11:5-8; 18:1-8). There must be watchfulness (Mark 13:33; 14:38; Luke 21:36; Colossians 4:2). There must be thoughtfulness (1 Corinthians 14:15; Matthew 6:7-8). There must be self-denial (Matthew 16:42). This does not mean merely to deny one's self some things he may want, but to deny himself and let Christ be his Lord. It is to be in the name of or by the authority of Christ (John 14:13-14). This involves a life that is following the authority and teaching of Christ (Luke 6:46; Colossians 3:17). Further, it must be in faith (Matthew 21:22; James 1:6-7; 1 John 5:4).
Read carefully all these Scripture references and realize that although prayer is a precious privilege of a Christian—a child of God—effective prayer must be in accordance to the will of God. This is not to say that God does not sometimes grant something for which an alien sinner prays. A sinner may pray for rain, and God will allow it to rain, for God causes it to rain on the just and unjust (Matthew 5:45), and does many other wonderful things to all men—saint and sinner. Yet, the promise of answered prayer and blessings is made to the obedient child of God! Be concerned about the nature of your inner being—your soul and heart, and the mechanics of prayer will usually take care of themselves. Studying the model prayer in Matthew 7:5-15 will reveal at least the following: It should be brief. It should not attempt to be showy so people will notice how good it is. It should not have vain repetitions, simply saying over and over the same words. It should be reverent. It should ask petitions for things we and others need.

---
Lydia: Energetic Servant of God
Tim Childs
There are numerous female personalities who are characterized favorably in Holy Scripture. Details of their lives fill all our hearts with delight and encouragement as we struggle with many of the same temptations and challenges they encountered. Whether Bible characters are male or female, we can always learn from examples of faith, courage, love, compassion, moral purity and dedicated, zealous service to our Lord and Master.
One such person of interest in early Christian history is a God-fearing lady of Thyatira by the name of Lydia. Paul, being accompanied by his missionary team in Philippi, made contact with this business lady, who was a seller of purple. Luke recorded how the place of their meeting was on a river bank as she and her companions, apparently having become proselytes of the Jewish faith, had come to worship God. Therefore, Lydia held important knowledge about the one true and living God Who created this magnificent universe and had given promise to bless all nations through the seed of faithful Abraham. No doubt it was through God's providential working that the two were brought together to bring about such thrilling results.
Paul, Silas and Luke sat down and conversed with them about the manifestation of God's grace through Jesus Christ, that Jesus of Nazareth was the fulfillment of the messianic prophecies. Lydia and her household came to learn that Jesus was Prophet, Priest and King, and that, as Priest, He has offered Himself for the sins of the world upon that old rugged cross at Calvary. While hearing Paul's message of truth through the Spirit, the Lord opened her heart so that "she attended unto the things which were spoken of Paul" (Acts 16:14).
On the one hand, Lydia heard about the wonderful things God had done on behalf of each of us as sinners and who are worthy of eternal destruction and death, how God, motivated by His love and grace, provided a means whereby we could be washed, sanctified and justified (1 Corinthians 6:11). The same apostle wrote to the Ephesians: "For by grace are ye saved through faith; and that not of yourselves: it is the gift of God" (Ephesians 2:8).
Paul's message additionally included some matters Lydia needed to "attend to" so she could be a recipient of God's forgiveness of all her past sins. These matters were the expression of her faith in trusting God's system of making men righteous. (Incidentally, God's system of making men righteous is the only system that can accomplish this desired effect whereby one is saved and enters into a covenant relationship with God, Romans 10:1-3.)
Lydia used an interesting expression that relates to how she had favorably responded to Paul's message, just as those who on Pentecost had "gladly received" the apostles' message (Acts 2:41). She said, "If ye have judged me to be 'faithful to the Lord,' come into my house and abide there" (Acts 16:15). How did Lydia demonstrate to the group of missionaries that she was "faithful to the Lord"? Her loving and trusting obedience to the things that were spoken by Paul stood as undeniable proof to her faithfulness (vs. 14).
In Jesus' authoritative commission to His disciples and apostles, Jesus said, "Go ye therefore, and teach all nations, baptizing them in the name of the Father, and of the Son, and of the Holy Ghost: Teaching them to observe all things whatsoever I have commanded you: and, lo, I am with you alway, even unto the end of the world" (Matthew 28:19-20). The doctrine of Christ still today includes repentance and baptism unto the remission of sins (Mark 16:16; Acts 2:38; 22:16) at which time the believer is buried into Christ's death (Romans 6:3-4) and is cleansed by the blood of the Lamb of God. This is the message preached by all the faithful evangelists per the Holy Spirit's directive during the first century A.D. So, Lydia was faithful in attending to the things spoken by Paul and was promptly baptized into Jesus Christ (Acts 16:15).
Why not follow in the steps of the energetic servant of God by attending promptly unto the things that have been spoken by the Lord and the men of God recorded on the pages of the New Testament of our Lord and Savior, Jesus, the Christ? You will be forever glad you did!

Click Here for a FREE monthly reminder when each new issue
of Gospel Gazette Online has been published to the Internet.
Click Here to send the URL for this page to a friend
Click Here to send your comments about this page to Gospel Gazette Online