---
Staying Busy
Gary C. Hampton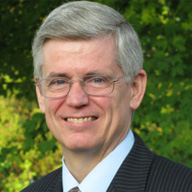 Professional beekeepers say that you never want to "rob a hive" (remove the honeycomb to extract the honey) on a rainy day. On rainy days the bees are typically in a bad mood because they are stuck in the hive. They really do not like the rain. However, pick a sunny day because on sunny days the bees are out working, and they are always the happiest when they are working.
Our Creator knew that man needed work to do, so He assigned Adam to "tend and keep" the Garden of Eden (Genesis 2:15). Paul understood this principle, as is evidenced in his words to the brethren in Thessalonica.
For even when we were with you, we commanded you this: If anyone will not work, neither shall he eat. For we hear that there are some who walk among you in such a disorderly manner, not working at all, but are busybodies. Now those who are such we command and exhort through our Lord Jesus Christ that they work in quietness and eat their own bread. (2 Thessalonians 3:10-12)
Raymond Kelcy noted that Paul used the imperfect tense, which means the apostle repeatedly commanded them. The ones who habitually refused to earn a living were to be refused aid by their brethren.
Unfortunately, the same people who refuse to do anything to help themselves often fill their hours telling others how to do their business. It really is impossible to remain idle. Those who do not busy themselves taking care of their own needs and those of their family will be actively doing things that harm both their physical and spiritual families. The apostle commanded, thereby exercising authority he had from the Lord, and exhorted or called them to his side to lovingly encourage them to change their ways.
The church, God's family, can learn a great lesson from Paul's instructions. Each of us, as members of the body, has a job to do (Romans 12:4-5). We ought to stay busy doing the work God has made us best suited to do. This will keep us happy and make it less likely that we will hurt the work of the Lord by becoming busybodies in other men's business.

---
A Daily Spiritual Life
Therman Hodge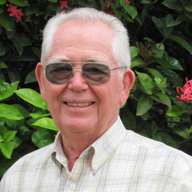 In the Parable of the Sower we find different kinds of soil. We do not want to be the kind that started the Christian life with joy, but after a while falls away. Neither do we want to be "choked" by the things of the world. Instead, we want to continue to be "good ground," bringing forth "good fruit."
Why are we looking at this type of lesson today? First Corinthians 10:12 reads, "Therefore let him who thinks he stands take heed lest he falls." This may seem to be a simple matter, and one may feel that he or she may never fall away. However, Satan will try to ruin you and me. He will try to make us give up. This study is designed to help us continue to grow stronger.
To be good ground and bear fruit, we must recognize the importance of daily attention to spiritual things. It will be of great benefit to establish good daily spiritual habits. Acts 17:11 notes, 'The Bereans were more noble than the Thessalonians because they searched the scriptures daily.' Hebrews 3:13 says to "exhort one another daily." In the model prayer in Matthew 6:11, Jesus said, "Give us this day our daily bread." Since food is needed every day and since the prayer was only for "this day," Jesus implied such a prayer is needed every day. Acts 5:42 tells us how the apostles taught people daily. Acts 2:46 records that first century Christians experienced daily fellowship with other one another.
We take it for granted that our bodies need food and care every day. One who habitually neglects his body will soon lose his health. Yet, what about our souls? Are not our souls more important than our bodies? Do we not feel the need to feed ourselves spiritually every day? Second Corinthians 4:16 teaches that "the inward [spiritual] man is renewed day by day." No matter what is going on in the world around us, we should be strengthened spiritually every day. This will not be the case if we neglect the daily need of our souls. Set aside time every day for reading the Bible. First Peter 2:2 encourages feasting on the Word of God to strengthen and grow the children of God. Like newborn babes, desire the sincere milk of the word that by it you may grow thereby in regard to salvation.
Pray every day. Consider the example of Daniel in Daniel 6:10. First Thessalonians 5:17 says, "pray without ceasing." This means never quit the practice of prayer. If possible, spend time every day with other Christians; they can help and encourage us. We ought to "exhort one another daily" (Hebrews 3:13). Even a brief visit or phone call can be encouraging. Seek to share your knowledge of the Gospel with someone every day. At first, we may find this difficult and feel that we are unqualified to teach someone else. However, we can tell them what we have learned and invite them to accompany us to classes and worship. Daily seek opportunities to do good for others (Galatians 6:10).
When we close our eyes at the end of each day, we should be able to know that we have used that day in a way that pleases God. Today, we are one day closer to the end of our lives. Therefore, we must make sure that we are one day closer to heaven!

Click Here for a FREE monthly reminder when each new issue
of Gospel Gazette Online has been published to the Internet.
Click Here to send the URL for this page to a friend
Click Here to send your comments about this page to Gospel Gazette Online