---

Living in the Exclamation Points!
Marilyn LaStrape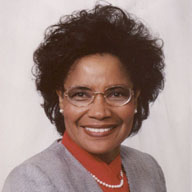 Several months ago, in one of the many biblical articles that I read regularly, the statement was made that we as God's people should live in the exclamation points of His Word, not in the question marks of life. What a proactive attitude for us to acquire if we don't already think that way.
After I read that, I started noticing some of the places in the Bible where exclamation points have been inserted. I fully realize that none of the punctuation in Scripture is inspired, but some of the passages that will be referenced in this article will resonate the attitude of living in the exclamations of God's Word.
Psalms is perhaps the one book of the Bible where the use of the exclamation point has been utilized more frequently, and maybe rightly so. The Psalms are filled with worship, praise and prayer to God, the Most Excellent Glory.
Psalm 32:19 – "Oh, how great is Your goodness, which You have laid up for those who fear You, which You have prepared for those who trust in You in the presence of the sons of men!" To fear God is to hold Him in the highest reverence and to respect Him and His Word. We must learn to trust God, Who is wonderful in counsel and excellent in guidance, throughout our lives no matter what happens.

Psalm 38:1 – "O LORD, do not rebuke me in Your wrath, nor chasten me in Your hot displeasure!" Any sensible person does not want to be reprimanded by the God of the universe. However, the Bible teaches that God chastens or disciplines every one of us Whom He loves. The lesson for us is to make sure we are being disciplined for the purpose of deeper growth and maturity, not suffering the consequences of disobedience and rebellion.

Psalm 38:21-22 – "Do not forsake me, O LORD; O my God, be not far from me! Make haste to help me, O LORD, my salvation!" God has promised to help us and never leave nor forsake us. This promise is predicated on our attitude and commitment to the truth of Scripture.

Psalm 46:10 – "Be still, and know that I am God; I will be exalted among the nations, I will be exalted in the earth!" Being still before God is acquiring the ability to let God do the talking and thinking, and we do the listening and obeying. Knowing God entails the realization of Who He is, as He has revealed Himself to us in Scripture, for there is no other God. God will be praised among all the nations of the world because He has founded the earth and all its fullness.

Psalm 103:1 – "Bless the LORD, O my soul; and all that is within me, bless His holy name!" To bless the LORD is to affectionately and gratefully celebrate Him with praises. We are to convey our praise with all the adoration for Him that is humanly possible for us to express. He holds our breath in His hand and owns all of our ways; therefore we will call upon Him as long as we live.

Psalm 107:8, 15, 21 and 31 – "Oh, that men would give thanks to the LORD for His goodness, and for His wonderful works to the children of men!" This exclamation of the goodness of God is proclaimed in the four verses cited. Just a few passages before each of the verses listed, there is the verse that reads, "Then they cry out to the LORD in their trouble, and He brings them out of their distresses." Verse 43, the last verse of this Psalm declares, "Whoever is wise will observe these things, and they will understand the loving-kindness of the LORD." In my mind, that verse should end with numerous exclamation points!!!!

Psalm 119:10 – "With my whole heart I have sought You; oh, let me not wander from Your commandments!" This verse will challenge God-fearing people until the day they die! Seeking God with our whole heart is a daily, disciplined choice. The danger of wandering away from God is ever present. We will have to know God's commandments in order to know when we are beginning to wander from them.

Psalm 150:6 ends the book of Psalms with, "Let everything that has breath praise the LORD. Praise the LORD [Hallelujah]!" To praise God is to give glory, honor and adoration to Him. We come to understand that it is in Him that we live and move and have our being.
In addition to the Book of Psalms, a few biblical exclamations have also been taken from other passages.
Isaiah 31:1 – "Woe to those who go down to Egypt for help, and rely on horses, who trust in chariots because they are many, and in horsemen because they are very strong, but who do not look to the Holy One of Israel, nor seek the LORD!" The children of Israel were warned that a return to Egypt would be disastrous! They did not listen and lived to regret that ill-fated choice!

Mark 15:39 – "So when the centurion, who stood opposite Him, saw that He cried out like this and breathed His last, he said, 'Truly this Man was the Son of God!'" Jesus Christ, the Savior of this sin cursed, fallen world was mocked, jeered and ridiculed before His death on the cross. How ironic that one of His murderers acknowledged Who He was when many Jews would not!

Romans 11:33 – "Oh, the depth of the riches both of the wisdom and knowledge of God! How unsearchable are His judgments and His ways past finding out!" As intensely as mortal man through the ages has sought to be equal in his thinking with God, he is like a child playing in the sandbox! Job sought to challenge God in His ways and His thinking only to finally admit he had uttered things too profound for him to understand! We just need to admit that we will not be proud, or arrogant or concern ourselves with things too difficult for us when the effort is futile.

2 Corinthians 9:15 – "Thanks be to God for His indescribable gift!" The indescribable gift of God is Jesus Christ. Jesus is God's manifestation of His love to the human race. The love of God as evidenced in the death of Jesus Christ on the cross defies our ability to sufficiently comprehend.

2 Timothy 4:1-2 – "I charge you therefore before God and the Lord Jesus Christ, who will judge the living and the dead at His appearing and His kingdom: Preach the word! Be ready in season and out of season. Convince, rebuke, exhort, with all longsuffering and teaching." The apostle Paul charged Timothy, his son in the faith, to preach the Word. Timothy was told to preach the Word, not to preach about the Word! God's Word is the truth and the light; the power to convert a soul—any soul—is in the Word. It is not in us as a great preacher, teacher, author or writer. We are aware of the consequences of plagiarism. Yet, we quote and copy from God's Word all the time because we understand that the excellence of the power is of God and not of us.
"Great is the LORD, and greatly to be praised; and His greatness is unsearchable!" (Psalm 145:3). "Behold what manner of love the Father has bestowed on us, that we should be called children of God!" (1 John 3:1a).
Living in the exclamation points of the love, grace and mercy of God is priceless!

Click Here for a FREE monthly reminder when each new issue
of Gospel Gazette Online has been published to the Internet.
Click Here to send the URL for this page to a friend
Click Here to send your comments about this page to Gospel Gazette Online