---

God's People Have a Place
Mark McWhorter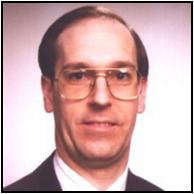 We know God cares for His people. He cared for the Patriarchs. He cared for the Israelites. He cares for Christians. We know that all the faithful from all three dispensations have a home with God in heaven. All will be with God after the Judgment.
God's people have a place with God on earth. In fact, there are several places. Deuteronomy 33 tells us some of those places. In verse Three, we are told that God loves His people. So, we have a place in His heart. How wonderful to know we are in His heart. It is a comfort to know we have a place in our mothers' and fathers' hearts. How much more comfort there is in having a place in God's heart.
Verse Three also says that God's saints are in His hand. It is a feeling of safety when one walks with one's hand in mother or father's hand. What a great feeling of safety to have our hands in God's hand.
Verse Three also says God's people are at His feet. In ancient times, it was customary to state that a student sat at his teacher's feet. What a great amount of knowledge and wisdom we can get from sitting at God's feet.
Verse Twelve says God's people dwell in safety by Him. This means we have a place by His side. When there is a danger nearby, it is always good to be able to scoot up close to your father or mother and put your arms around them, and it is wonderful as they put their arms around you. Imagine God putting His arms around you when there is danger near.
Verse Twelve says God's people have a place between His shoulders. This means that God puts His disciples on His back between His shoulders and carries them. Imagine a swift running stream that needs to be crossed. Your father lifts you up and puts you on his back to carry you safely across the stream. That is what God does for us when life gets tough. We just need to want Him to carry us.
God is so wonderful to give us places near Him. Take advantage of those places. Study your Bible and obey God, and if any of this is hard to understand, ask an adult to help you.

---
First Things First
Set priorities for your goals. A major part of successful living lies in the ability to put first things first. Indeed, the reason most major goals are not achieved is that we spend our time doing second things first. (Robert J. McKain)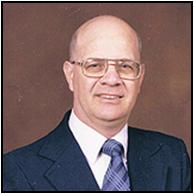 The principle of first things first is a very common thought. I will risk being called a nitpicker, as I make a simple illustration of putting first things first. You just finished shopping at Wal-Mart, buying much frozen food. You have to drive home, approximately a ten-mile trip. The temperature is near 100 degrees. You get home and unload the frozen food and put it on the counter. You leave the frozen food on the counter while you make a non-emergency telephone call to a friend. No, no! First things first! You put away the frozen food, and then, you make a telephone call.
Do we "spend our time doing second things first"? I love my family, friends, brethren and my fellow man. I try very hard to practice the Golden Rule. "And as ye would that men should do to you, do ye also to them likewise" (Luke 6:31). Yet, when all is said and done, my greatest responsibility, as I put first things first, is to protect and watch out for my soul. "No man can serve two masters: for either he will hate the one, and love the other; or else he will hold to the one, and despise the other. Ye cannot serve God and mammon" (Matthew 6:24).
First Things First: For One Not a Christian
Be obedient unto our God. "But when they believed Philip preaching the things concerning the kingdom of God, and the name of Jesus Christ, they were baptized, both men and women" (Acts 8:12). The New Testament of Jesus Christ answers the question, "What shall I do to be saved?"
First Things First: For a Child of God
Be faithful unto death. "…be thou faithful unto death, and I will give thee a crown of life" (Revelation 2:10); "Moreover it is required in stewards, that a man be found faithful" (1 Corinthians 4:2).
[Editor's Note: Each soul has a personal responsibility to put first things first regarding his or her salvation. Have you put first things first in the past? Are you putting first things first now? ~ Louis Rushmore, Editor]

Click Here for a FREE monthly reminder when each new issue
of Gospel Gazette Online has been published to the Internet.
Click Here to send the URL for this page to a friend
Click Here to send your comments about this page to Gospel Gazette Online