---
For These, He Was Thankful
Chad Ezelle
The Thanksgiving holiday is always one of my favorite times of the year. Besides the obvious (a day of great, home cooked meals), it is a time to spend with family and friends, people that we do not get to see very much. Usually – at least in my case – our minds are on the things of this world when it comes to Thanksgiving. Yet, for a few minutes, look at some of the words of Paul – a man who was completely detached from this world. As we enter this week of Thanksgiving, I encourage you to have the mindset of Paul. Here are some things for which he was thankful.
The Faithfulness of the Church
"First, I thank my God through Jesus Christ for you all, that your faith is spoken of throughout the whole world" (Romans 1:8). "Who have for my life laid down their own necks: unto whom not only I give thanks, but also all the churches of the Gentiles" (Romans 16:4). "Wherefore I also, after I heard of your faith in the Lord Jesus, and love unto all the saints, Cease not to give thanks for you, making mention of you in my prayers" (Ephesians 1:15-16).
I thank my God upon every remembrance of you, Always in every prayer of mine for you all making request with joy, For your fellowship in the gospel from the first day until now; Being confident of this very thing, that he which hath begun a good work in you will perform it until the day of Jesus Christ: Even as it is meet for me to think this of you all, because I have you in my heart; inasmuch as both in my bonds, and in the defense and confirmation of the gospel, ye all are partakers of my grace. (Philippians 1:3-7)
"We give thanks to God and the Father of our Lord Jesus Christ, praying always for you, Since we heard of your faith in Christ Jesus, and of the love which ye have to all the saints" (Colossians 1:3-4). "We give thanks to God always for you all, making mention of you in our prayers; Remembering without ceasing your work of faith, and labor of love, and patience of hope in our Lord Jesus Christ, in the sight of God and our Father" (1 Thessalonians 1:2-3). "I thank my God, making mention of thee always in my prayers, Hearing of thy love and faith, which thou hast toward the Lord Jesus, and toward all saints; That the communication of thy faith may become effectual by the acknowledging of every good thing which is in you in Christ Jesus" (Philemon 4-6).
Freedom from Sin
"But God be thanked, that ye were the servants of sin, but ye have obeyed from the heart that form of doctrine which was delivered you" (Romans 6:17).
The Grace of God
"I thank my God always on your behalf, for the grace of God which is given you by Jesus Christ" (1 Corinthians 1:4). "Thanks be unto God for his unspeakable gift" (2 Corinthians 9:15).
Food
"Forbidding to marry, and commanding to abstain from meats, which God hath created to be received with thanksgiving of them which believe and know the truth. For every creature of God is good, and nothing to be refused, if it be received with thanksgiving: For it is sanctified by the word of God and prayer" (1 Timothy 4:3-5).
Victory
"But thanks be to God, which gives us the victory through our Lord Jesus Christ" (1 Corinthians 15:57).
Ministry
"Now thanks be unto God, which always causes us to triumph in Christ, and makes manifest the savor of his knowledge by us in every place" (2 Corinthians 2:14). "For this cause also thank we God without ceasing, because, when ye received the word of God which ye heard of us, ye received it not as the word of men, but as it is in truth, the word of God, which effectually works also in you that believe" (1 Thessalonians 2:13). "And I thank Christ Jesus our Lord, who hath enabled me, for that he counted me faithful, putting me into the ministry; Who was before a blasphemer, and a persecutor, and injurious: but I obtained mercy, because I did it ignorantly in unbelief" (1 Timothy 1:12-13).
Everything
"In every thing give thanks: for this is the will of God in Christ Jesus concerning you" (1 Thessalonians 5:18).

---
Be Thankful
Royce Pendergrass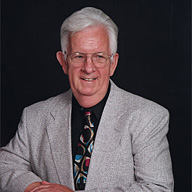 "Offer unto God thanksgiving and pay your vows to the most High" (Psalm 50:14). As we are looking ahead to our Thanksgiving Day celebration, these are words by which to live, but notice that the Psalmist didn't just say to offer thanks. He extended that exhortation to include being faithful to keep our vows (promises) to God. We can't expect God to continue blessing us when we fail to be honest and true to Him. Thanksgiving must be twofold: we are to be thankful for that with which we've been blessed by God, but we must also do what will demonstrate our faithfulness to Him. You can't just say that you are thankful, but you must also show your thankfulness by what you do.
We all know how our country's national day of Thanksgiving came to be. It was begun by a free people who fled from oppression in the Old World. Sometimes I think that we forget what this day represents and are only interested in the big turkey dinner with all the trimmings, the family get-togethers, etc. Yet, as we prepare to celebrate this Thanksgiving Day, let's not forget why we are celebrating this day, and let's be truly thankful for what God has provided for us. Let us show our thankfulness by living godly lives and sharing the message of the Gospel with others. Other than our beautiful country and the freedoms we enjoy, we have so much more for which to be thankful. Paul was thankful for his brethren as he said, "We are bound to thank God always for you, brethren, because your faith grows exceedingly and the love of every one of you all toward each other abounds" (2 Thessalonians 1:3). Paul thanked God for his Christian brethren and for the growth of their faith and their love for each other. I can't imagine a world where I didn't have the love and encouragement of my brethren because that love is crucial to my faith. However, we must love all men. "Love your enemies, bless those who curse you, do good to those who hate you and pray for those who despitefully persecute you" (Matthew 5:44). Our faith dictates love for everyone.
Paul told the Roman brethren, "I thank God for you all, that your faith is spoken of throughout the whole world" (Romans 1:8). Those Roman Christians were not known throughout the world because they had simply become Christians but because they were showing their faithfulness by spreading the "gospel of Christ which is the power of God unto salvation" (Romans 1:16). We must be thankful for the Gospel and its message of salvation. Further, we must demonstrate that gratitude by sharing it with others. We must be thankful for God hearing our prayers. Jesus, Himself, said to God, "Father, I thank Thee that Thou has heard Me" (John 11:41). If Jesus was thankful to God for hearing His prayer, how much more should we, as sinners, be thankful for God hearing our prayers of thanksgiving as well as our petitions.
Our hearts should overflow with gratitude that we have a means of salvation from our sins. Like Paul, we must say "thanks to God Who gives us the victory through Christ Jesus, our Lord" (1 Corinthians 15:57). Through Christ we have the promise that "this is the victory that overcomes the world, even our faith. Who is he that overcomes the world but he who believes that Jesus is the Son of God?" (1 John 4:4-5). Through our faithfulness, we can defeat Satan and obtain the results of that promised victory.
There are so many things for which we should be thankful to God. We are a truly blessed people, spiritually and materially. We should even be thankful for adversities because they can make our faith and love for the Lord stronger. As Paul told the Ephesian brethren, "Give thanks always for all things unto God and the Father in the name of our Lord Jesus Christ" (Ephesians 5:20). Give thanks for all things! We should always "enter into His gates with thanksgiving and into His courts with praise; be thankful unto Him and bless His name for the Lord is good; His mercy is everlasting and His faithfulness endures to all generations" (Psalm 100:4-5).

Click Here for a FREE monthly reminder when each new issue
of Gospel Gazette Online has been published to the Internet.
Click Here to send the URL for this page to a friend
Click Here to send your comments about this page to Gospel Gazette Online