---
All Things Are Become New
Therman Hodge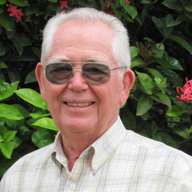 There are a lot of "new" things in the Bible (2 Corinthians 5:17). This in spite of what Solomon said in Ecclesiastes 1:9-10 about there being "no new thing under the sun." Thankfully, I am not the cynic that Solomon was.
Today, there is the new birth (John 3:3, 5), the new life (2 Corinthians 5:17; Romans 6:6, 8, 17), the new hope (Titus 1:2), a new task (Matthew 6:33; Mark 5:1), a new body at the end (1 Corinthians 15) and a new home (John 14:1ff). In addition, following the conclusion of each year, as long as Christ delays His coming, we experience a new year. The old year is done, with its heartaches, disappointments, failures and sin. Whenever a new year commences, it is the time of beginning again, a time for vows, promises and resolutions to be made.
God Made Vows and Promises
In Genesis 9:9-13, God even announced His vow with a rainbow in the sky. In Deuteronomy 5, the Law was given again, at which time Moses spoke to people about it saying, "God made a covenant with us in Horeb." The people responded with a vow, "…we will hear it and do it…" (v. 5). In Joshua 24:15-18, Joshua called for the people to choose, and they cried out, "…we will serve the Lord."
What Is the Value of Making Vows?
Making a vow tells the world of the stand one has taken. For instance, the foreigner, on naturalization day renounces all allegiance to his former country, and he vows loyalty to the new country. Vows also are apparent in marriage ceremonies. Likewise, when becoming a Christian, a person says in effect, "I am renouncing allegiance to Satan, and I will serve Christ only."
Vows Indicate Strength of Character
When elected president, George Washington said, "Be journey long or short, although I may be deserted by all men, integrity and firmness shall never forsake me." Doctors bind themselves without discrimination to the service of humanity by taking the Hippocratic Oath. Daniel 3:13-18 records the courageous vows of three Hebrews, and Daniel 1:8 notes the vow of Daniel.
What about Vows or Resolutions for a New Year?
The apostle Paul looked two ways, backward and forward. He looked to the past to be reminded to forget (Philippians 3:13-14). Each New Year calls one to noble living, to be more devoted to the Master, to develop a closer relationship and a greater obligation to the church, a determination to lead someone to Christ in new year, to be systematic in one's weekly giving, to pray daily and to abound in Christian service (Psalm 116:12-14).

[Editor's Note: Anytime is the right time to determine to heighten one's Christian living and Christian service. It just so happens that turning a calendar page from one year to the next occasions reflection on what has passed and what may come. We would do well to exercise ourselves in introspection much more often than annually (2 Corinthians 13:5). ~ Louis Rushmore, Editor]
---
Fighting Covetousness
Chad Loveless
When I last checked the US Debt Clock (usdebtclock.org), individual consumer debt for US citizens was over $16 trillion! Let's break this down. Everyone knows what a second is: 60 seconds is one minute; 1 trillion seconds is 31,546 years; 16 trillion seconds is 507,020 years!
Why are Americans in such a mess? The top answer is covetousness. We have got a fight on our hands. As Christians, we must win the fight between covetousness and contentment.
For a long time and by many people, covetousness has been called the Mother of all sins; why? Well, because covetousness will lead to adultery, to lying, to stealing and to hoarding. Covetousness starts in the heart. It is the seed from which comes many other sins. It's a real battle!
In this corner, covetousness is condemned by God. Covetousness is not daydreaming about something you want or need; covetousness is a very strong desire for something that you do not have and someone else does have. It is a form of idolatry, which if covetousness is the mother, then, idolatry is the father of sin.
From the very beginning, man has wanted something that he cannot have. In Genesis 3, tempted by the serpent, Eve succumbed to the sin of covetousness. The children of Israel were commanded not to covet. "You shall not covet your neighbor's house; you shall not covet your neighbor's wife, nor his male servant, nor his female servant, nor his ox, nor his donkey, nor anything that is your neighbor's" (Exodus 20:17 NKJV).
For the Christian today, covetousness is not to be even named among us (Ephesians 5:3). To the Christians living in the US, how much of the $16 trillion in debt is ours?
In this corner, all Christians should take action now. For the child of God, the fight between covetousness and ourselves should be a fight to the death. "Therefore put to death your members which are on the earth: fornication, uncleanness, passion, evil desire, and covetousness, which is idolatry" (Colossians 3:5).
We must be very cautious. What we want, and what we desire, are God's. Remember, everything is going to be destroyed (2 Peter 3:9-10), and when we die, we are going to take nothing with us (1 Timothy 6:7). In this fight, that's an effective one-two-punch.

Click Here for a FREE monthly reminder when each new issue
of Gospel Gazette Online has been published to the Internet.
Click Here to send the URL for this page to a friend
Click Here to send your comments about this page to Gospel Gazette Online