---
Jesus' Powerful Blood!
Gary C. Hampton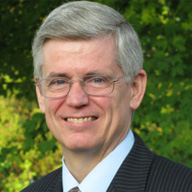 Sin Stands between Man and God
A careful reading of Genesis 3 leaves one with the distinct impression that man and woman, prior to violating God's will, were able to walk with God. Apparently, God came during the cool of the evening to walk with man in the Garden of Eden. Unfortunately, sin spoiled that relationship. Adam and Eve were cast out of the Garden, and that close fellowship with God was lost.
However, God longed for man to once again be in a close relationship with Him. In fact, even before forming the world, God formulated a plan for restoring lost mankind in case he should fall into the snare of sin (Ephesians 1:7-11; 3:8-13). To achieve His purpose, the Almighty had to find a way to rid man of sin, since it is sin that separates between man and God. "Behold, the Lord's hand is not shortened, that it cannot save; nor His ear heavy, that it cannot hear. But your iniquities have separated you from your God; and your sins have hidden His face from you, so that He will not hear" (Isaiah 59:1-2). Every man or woman, who has reached an age where he or she can discern right from wrong, must admit his or her guilt for sin (Romans 3:10, 23). Sin's paycheck is eternal separation from God (Romans 6:23).
Life Is in Christ's Blood
Medical science has caused us to realize the life of our physical bodies is in the blood. Of course, God knew that all along, as he had Moses write in Leviticus 17:11, 14. Physical blood is needed to sustain physical lives. That is why we have blood banks and urge individuals to give blood during blood drives. Someone may need surgery or have an accident which will require them to have a blood transfusion to prevent the loss of life.
In a similar way, the blood of Jesus is the life blood of the spiritual body or church. Paul told the Ephesian elders, "Therefore take heed to yourselves and to all the flock, among which the Holy Spirit has made you overseers, to shepherd the church of God which He purchased with His own blood" (Acts 20:28). When we remember that "according to the law almost all things are purified with blood, and without shedding of blood there is no remission" (Hebrews 9:22), we come to realize our need for blood to be cleansed from sin and restored to a full fellowship with the Father or spiritual life. Not just any blood would satisfy sin's demand. It had to be the blood of an innocent one, the Lamb of God, Jesus Christ (John 1:29).
Christ Left His Blood in His Death
The Savior shed His precious blood in His death on the cross of Calvary (John 19:33-34). It was because He was already dead that the soldier pierced His side with a spear, and blood came out mixed with water. Since the blood of God's innocent Lamb is absolutely essential to having our sins remitted, we must ask how we can reach His death where He left His blood.
Scripture only describes one means of reaching that death. "Or do you not know that as many of us as were baptized into Christ Jesus were baptized into His death? Therefore we were buried with Him through baptism into death, that just as Christ was raised from the dead by the glory of the Father, even so we also should walk in newness of life" (Romans 6:3-4). In writing to the Colossian brethren, Paul again explained that we are buried with Christ in the watery grave of baptism. He also indicated baptism was the means of our being circumcised by God. The Almighty cuts away the old body of sins and makes us alive with Christ (Colossians 2:11-13).
Christ's Blood Is the Means of Restoring God's Friendship
In Romans 5:9-11, we are said to be reconciled to God by the blood of Jesus. Thayer says the word "reconciled" means, "to be restored to the favor of God." Hence, some have said the word means to make friends again (compare Colossians 1:20-22). Two proofs are offered by Paul to show we are reconciled to God. First, God does not impute to us our sins. Second, He has given us the message of reconciliation to carry to the world (2 Corinthians 5:18-21). Such reconciliation is conditioned upon our being in Christ (verse 17). We must be baptized to be in Christ (Galatians 3:26-27). Further, we must walk in God's way if we are to enjoy the constant cleansing that Jesus' blood affords (1 John 1:7-9).
Christ's Blood Can Give One Remission from Sin
Christ's blood is also able to release us from the bondage of sin or give us remission. Jesus told His disciples about His blood while He was instituting the Lord's Supper. "For this is My blood of the new covenant, which is shed for many for the remission of sins" (Matthew 26:28). In Christ's parting charge to his disciples, he said, "Thus it is written, and thus it was necessary for the Christ to suffer and to rise from the dead the third day, and that repentance and remission of sins should be preached in His name to all nations, beginning at Jerusalem" (Luke 24:46-47). Significantly in Acts 1:4, Luke reported that Jesus commanded them to wait in Jerusalem until the promise of the Holy Spirit was received.
They were in Jerusalem on the day of Pentecost when they were filled with the Holy Spirit and began to speak in languages they had never studied. That led to a crowd gathering and asking questions about how such a thing could occur, which in turn gave Peter and the others the opening to tell them about the resurrected Lord. Once the assembled multitude realized what they had done, they asked the question, "Men and brethren, what shall we do?" Peter answered, "Repent, and let every one of you be baptized in the name of Jesus Christ for the remission of sins; and you shall receive the gift of the Holy Spirit" (Acts 2:1-38). So, the blood of Jesus that was shed for the remission of sins is available to anyone who meets the condition of repenting and being baptized by Christ's authority.
Christ's Blood Is the Ransom for Man's Release from Sin
Paul told the brethren from Ephesus that redemption is through Christ's blood (Ephesians 1:7; Colossians 1:14). Redemption describes one's release through the payment of a ransom price. That price was paid for people living empty lives of sin. Our freedom was not obtained through the hoarding up of perishable items, but with the highly valued blood of God's own Son (1 Peter 1:18-19). Again, we find redemption to be conditioned upon our calling out to God for a clean conscience through baptism (1 Peter 3:21).
John describes Jesus as the propitiation for our sins and the sins of the whole world (1 John 2:2). It was God who sent Him to play that role (4:10). Being just, God had to require an appeasing sacrifice to enable Him to look favorably upon man (compare Isaiah 59:1-2). We are able to find such favor in Jesus through faith (Romans 3:25). Such faith is produced by hearing God's Word and obeying it in baptism (Romans 10:17; Galatians 3:26-27).
Christ's Blood Gives Us Boldness to Approach God's Throne
Christ's blood is also able to cleanse us from sin's defilements (Revelation 7:14; 1:5). Saul learned that he must not wait but arise and be baptized to wash away his sins (Acts 22:16). Baptism is clearly our means of calling on the Lord's name to be saved (Acts 2:21; Romans 10:13-15).
When we recall that sin is the barrier between us and God, we come to recognize the necessity of being cleansed from sin before we try to approach God's throne. Christ's blood gives us boldness to approach God's throne because it removes the terrible stain of sin (Hebrews 10:19-20). Through Christ, we even have the assurance that we are on the way to heaven (John 14:1-6). Like all the other blessings the blood gives us, this one is conditional. We must do the will of the Father in heaven to have the hope of entering into the eternal city (Matthew 7:21). Of course, the Father's will requires us to believe and be baptized to be saved from sin (Mark 16:16). Thank God for the blood of Christ and all the blessings it supplies!

Click Here for a FREE monthly reminder when each new issue
of Gospel Gazette Online has been published to the Internet.
Click Here to send the URL for this page to a friend
Click Here to send your comments about this page to Gospel Gazette Online