Vol. 16 No. 11 November 2014
---

A Life of Thanksgiving
Marilyn LaStrape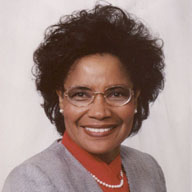 We sing the song "Count Your Blessings," and part of that song calls us to "name them one by one." That is a task none of us could ever complete. God showers countless blessings upon the entire human race! For the limited space of this article, only four of these divine favors will be noted. God is to be thanked for (1) our lives, (2) our health, (3) our provision and (4) our protection. When we live in the light of His presence, we will express with David, "You have dealt well with Your servant, O LORD, according to Your word" (Psalm 119:65).
Life itself is the priceless gift from God. Have we ever given any serious thought to just how fragile we are? Solomon declared in Ecclesiastes 8:8a, "No one has power over the spirit to retain the spirit, and no one has power in the day of death." One writer's comment on that verse said, "None of us has the power to keep ourselves alive one breath beyond God's will for us to breathe!" Psalm 146:3-4 declares, "Do not put your trust in princes, nor in a son of man [a human being], in whom there is no help. His spirit departs, he returns to his earth; in that very day his plans perish." That biblical perception defies deliberate misunderstanding.
Physical health is a priceless gift from God. If we do not have our health, life loses much of its appeal and zest. Health is lost in numerous ways – some being through illness, disease, injury and aging. There is not enough money in the world to buy a healthy body or shield it from the ravages of age! Solomon tells us in Ecclesiastes 12:1, "Remember now your Creator in the days of your youth, before the difficult days come, and the years draw near when you say, 'I have no pleasure in them.'"
Our daily provisions of food, clothing and shelter are gifts from God. They are never to be thought of as a given. God has so orchestrated creation that everything we need comes from mother earth. The reference to God in Psalm 65:9-11 says, "You visit [give attention to] the earth and water it, You greatly enrich it; the river of God is full of water; You provide their grain, for so You have prepared it. You water its ridges abundantly, You settle its furrows; You make it soft with showers, You bless its growth. You crown the year with Your goodness, and Your paths drip with abundance."
Protection from hurt, harm or danger is a gift from God. We all have experienced some hurtful, harmful and dangerous events in our lives. Some of these situations have been accidental, and others were quite deliberate. There have been minor mishaps all the way up to and including narrow escapes from death itself! Proverbs 26:2 tells us, "Like a flitting sparrow, like a flying swallow, so a curse without cause shall not alight." Psalm 68:19-20 states, "Blessed be the LORD, who daily loads us with benefits, the God of our salvation! Our God is the God of salvation; and to God the LORD belong escapes from death."
This writer began volunteer work for the Care Net Pregnancy Center of Central Texas in October of 2007. This is a prolife, non-profit organization that provides medical and material resources for hundreds of needy pregnant women in Waco. In recent years, the site director has asked that I present a class to the women before Thanksgiving on our need to always have a thankful outlook despite the circumstances. They were challenged to develop this attitude of thanksgiving in the following ways:
Keep your priorities in order. God first, spouse second, children third, parents, siblings, etc…
Recognize daily blessings from God, starting with your life continuing to the present.
Understand that ingratitude is a betrayal of the goodness of God, and it shows a lack of reverence.
Get rid of the idea that you are entitled to something. Understand that with every right and privilege there is responsibility. All rights and privileges are to be exercised with wisdom and maturity.
Focus on the people you are thankful for, not what you expect them to give to you or do for you.
Make life choices very carefully and thoughtfully. The choices made now will "see" you in the future.
Be looking for the opportunity to reach out to someone less fortunate than you are.
Realize that your life situation is better than someone else's.
Make the attitude choice of being better, not bitter.
Always look for the good in every circumstance.
Living a life of daily thanksgiving to God causes us to realize how utterly dependent we are on Him. He has done excellent things, and this is to be known throughout the earth (Isaiah 12:5).

Click Here for a FREE monthly reminder when each new issue
of Gospel Gazette Online has been published to the Internet.
Click Here to send the URL for this page to a friend
Click Here to send your comments about this page to Gospel Gazette Online