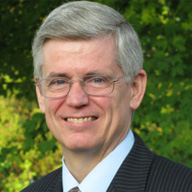 For a few issues of Gospel Gazette Online, we are going to highlight some of the outstanding and longtime writers for GGO. December 2014 will complete 16 years of publication, and we are heartily thankful to all of the Christian men and women who have permitted us for more than a decade and a half to share their biblical studies with you. Thousands of articles remain available to you through the "Archive" or through the "Search Engine." Please use them for your personal enrichment, Bible class and sermon preparation, church bulletins, etc. Don't be stingy; tell others about the valuable resources available at Gospel Gazette Online.
For the November 2014 edition of Gospel Gazette Online, we are highlighting brother Gary C. Hampton, my friend – and more importantly, a friend of and a servant of God. Gary preaches for the Siwell Road church of Christ in Jackson, Mississippi. He began preaching as a teenager in 1968. He has worked in N. Little Rock, AR; Mobile, AL; Valdosta, GA; Cookeville, TN; and served as the director of the Southeast Institute of Biblical Studies. He graduated from Freed-Hardeman University with a B.A. in Bible in 1976 and received his M. A. in Biblical Studies from Theological University of America in 1996 and his PhD in 2006.  Hampton has 18 books in print and writes for The Spiritual Sword and The Voice of Truth International. He has preached in 30 states and 6 foreign countries. Gary and his wife Teresa have two children, Nathan and Tabitha.
The November 2014 issue of Gospel Gazette Online is ready for your use.