---
Sunbeams
Dean Kelly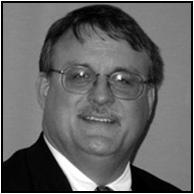 My wife looked up at the clouds late yesterday afternoon as we headed home from work. She asked me, "Can you see the clouds in the western sky?" She went on to say, "There is a slim break in the clouds just above the horizon, and rays of the sun are shining through like the sun is sneaking its way through that little opening to reach the earth." It is like the sun is saying, "You cannot hide me altogether – I am here, and I am still shining." I couldn't help but think what a beautiful picture that painted. Being me, I couldn't help but see it as symbolic of a greater truth.
Sometimes the light of goodness and righteousness seems to be barricaded behind the dark clouds of evil and unrighteousness that can hang heavily on the horizon of humanity and the lives lived on this earth. Sometimes it seems as though there is no light, there is no hope; there is only despair and loss, anger and destitution, fear and destruction.
Yet then, through the darkness of the clouds that hover over our existence, a small ray of sunshine will peak its way through. We will see, for a moment, that there is beauty still left. We will be convinced that beyond the clouds of sadness and despair there is a beautiful light that shines. We will have hope in the midst of hopelessness and joy in the midst of sadness. A ray of sunshine will touch our hearts, and we will glory in the warmth of the Light.
As I thought on these things, it suddenly struck me that we are God's sunbeams meant to brighten the lives of those around us, and to show them that there is hope, love, peace and joy. Jesus said so, "You are the light of the world… Let your light so shine before men that they may see your good works and glorify your Father which is in heaven." We must shine through every little opening we get in this world that is shrouded in the dark clouds of despair. We must declare to a dying world that there is hope, there is light, there is the Source of light that cannot be destroyed or taken away, no matter how dark times may seem. God can shine on those who are desperate for light, those who are in need of the warmth of His love, but only when we, His children, act as His rays of sunlight.
In the darkest and most forlorn moments, when it seems there is no light, we need to shine forth the message of the Everlasting Sun that shines through His Everlasting Son. When tears fill the eyes of the mourning and the forlorn, we alone can help them see that there is One who cares. We alone can shine the light of the Father into their hearts.
To be God's sunbeams, we must be filled with His light. We must love Him, listen to Him and follow His ways. We cannot originate light ourselves, but we can and must reflect His light in our lives. Armed with His Word, we are the only source of His hope that the world truly has.
This morning, again, on our way to work, there were beams of sun shining through the clouds looking as if they were attempting to gently stroke the earth with their warmth. I prayed a silent prayer that I could be like one of those rays and warm the wounded hearts and the cold hearts with the love of Almighty God. Maybe that is actually what I am here to do – how about you?

---
Make Time to Be Holy
Fred C. Nowell Jr.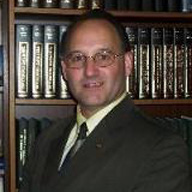 How many times are we guilty of saying, "I really need to take time to…" Most of the time when these words are said it's from a good and honest heart with very good intentions to fulfill the desire. Yet, too often the world has a way of diminishing many important desires or things needing attention. Having a mind to "take time" to accomplish things does not always find us making the time to do them. Time is one of those things that we cannot get back or purchase more of it. The supply of time may be different for each of us, but the same holds true for all; time is limited! It has been said, "Life [or time] is like a coin, you can spend it any way you want, but you can only spend it once."
There is a wonderful song we sing written by William D. Longstaff titled, "Take Time to be Holy." This song speaks of the importance of taking the time needed to live a life that is not only pleasing to God but also rewarding for the believer as well. Seeing that we do not always "take" time to be holy, let us do our best to "make" time to be holy! Let's consider the stanzas of this song and make physical and spiritual application.
Take time to be holy, speak oft with thy Lord;
Abide in Him always, and feed on His Word.
Make friends of God's children, help those who are weak,
Forgetting in nothing His blessing to seek.
Make time to pray, study and fellowship. Prayer is one of the Christian's greatest blessings but also may be the one most neglected. Christians often make very important decisions and go though things without consulting Almighty God. The apostle Paul told the Lord's people, "Be careful for nothing; but in every thing by prayer and supplication with thanksgiving let your requests be made known unto God. And the peace of God, which passeth all understanding, shall keep your hearts and minds through Christ Jesus" (Philippians 4:6-7). "Pray without ceasing. In everything give thanks; for this is the will of God in Christ" (1 Thessalonians 5:17-18). Paul told the Ephesians to always give thanks to God for all things (Ephesians 5:20).
We tend to make sure that we eat enough food during our day to maintain our health while perhaps starving ourselves spiritually. Our lives get so busy that we find ourselves running on cruise control instead of directed by God. If Christians fail to make time to feed upon the Word of God, they will not grow properly and will not know how to rightly divide or handle aright God's Word (1 Peter 2:2; 2 Timothy 2:15).
What about our association with those of like precious faith (2 Peter 1:1)? There is a spiritual need to "make" friends with God's children! If we do not desire to spend the time needful for friendship, we may want to reassess the condition of our hearts. A relationship cannot be formed and developed without spending time (much time) with those with whom we seek to create a friendship.
Helping those who are weak comes much easier when we care about them. Inspiration's advice through Paul is, "Brethren, if a man be overtaken in a fault, ye which are spiritual, restore such an one in the spirit of meekness; considering thyself, lest thou also be tempted. Bear ye one another's burdens, and so fulfil the law of Christ" (Galatians 6:1-2). Paul goes on to teach that Christians are to do good to all those that we have an opportunity to help, especially (priority) the church (Galatians 6:10). Make time to pray, study and fellowship.
Take time to be holy, the world rushes on;
Spend much time in secret with Jesus alone.
Abiding in Jesus, like him thou shalt be;
Thy friends in thy conduct his likeness shall see.
Make time to imitate or conform to Christ. This world is certainly rushing on! The older one gets the faster time seems to travel. Spending time with Jesus is spending time in His Word, getting to know Him. The more a Christian can know about the Lord, the greater impact and importance He will have in his or her life. Christians can take comfort in knowing that Jesus can relate to our sufferings because He "was in all points tempted like as we are, yet without sin" (Hebrews 4:15). Who better to learn from? The more we abide in Him the more we will be like Him. John would write:
My little children, these things write I unto you, that ye sin not. And if any man sin, we have an advocate with the Father, Jesus Christ the righteous; And he is the propitiation for our sins: and not for ours only, but also for the sins of the whole world. And hereby we do know that we know him, if we keep his commandments. He that saith, I know him, and keepeth not his commandments, is a liar, and the truth is not in him. But whoso keepeth his word, in him verily is the love of God perfected: hereby know we that we are in him. He that saith he abideth in him ought himself also so to walk, even as he walked. (1 John 2:1-6)
Make time to imitate the Lord.
Take time to be holy, be calm in thy soul,
Each thought and each motive beneath his control.
Thus led by his spirit to fountains of love,
Thou soon shalt be fitted for service above.
Make time to find comfort and direction. God's Word has a way of calming and comforting the soul, especially during those trying times when it seems nobody cares at all. I think of Paul and Silas being beaten and thrown in prison in Philippi, having perhaps every reason to be less than happy, with an excuse to throw themselves a "pity party," but instead we see them singing and praising God (Acts 16:25). Paul would write to those in Corinth, saying, "Blessed be God, even the Father of our Lord Jesus Christ, the Father of mercies, and the God of all comfort; Who comforteth us in all our tribulation, that we may be able to comfort them which are in any trouble, by the comfort wherewith we ourselves are comforted of God" (2 Corinthians 1:3-4). Seeing that our time is rushing on, we ought to recognize that a day is coming where we will each give an account of our lives (Matthew 25; Acts 17:31; 2 Corinthians 5:10). Perhaps no Scripture paints a more vivid picture than 1 Thessalonians 4:16-18, "For the Lord himself shall descend from heaven with a shout, with the voice of the archangel, and with the trump of God: and the dead in Christ shall rise first: Then we which are alive and remain shall be caught up together with them in the clouds, to meet the Lord in the air: and so shall we ever be with the Lord." Make time to find comfort and direction. Make time to be holy!

Click Here for a FREE monthly reminder when each new issue
of Gospel Gazette Online has been published to the Internet.
Click Here to send the URL for this page to a friend
Click Here to send your comments about this page to Gospel Gazette Online