---

Did Jesus Know that He Was the Son of God?
Mark McWhorter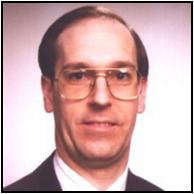 There are some people today with higher education degrees in theology who say that Jesus really did not know who He was. They say He was confused. Or, they say He knew He was not deity but allowed others to say that He was.
Let us look at what the Bible tells us about this. God the Father stated, "This is my beloved Son, in whom I am well pleased" (Matthew 3:17). The Father stating it would be enough for me, but there are more quotations. The angel told Mary, the mother of Jesus, "That holy thing, which shall be born of thee, shall be called the Son of God" (Luke 1:35). John the Baptizer said, "And I saw, and bare record that this is the Son of God" (John 1:34). The disciples were sure that He was deity. Some said, "Of a truth Thou art the Son of God" (Matthew 14:33). Lastly, Jesus was asked at His trial, "Tell us whether thou be the Christ, the Son of God." Jesus replied, "Thou hast said" (Matthew 26: 63-64; Mark 14:61-62).
Do not let anyone tell you that Jesus was confused about who He was or that He did not know that He was God. Jesus knew, the Father knew, the angels knew, His disciples knew, and the inspired John the Baptizer knew. We have the Bible to tell us, and therefore, we can know.
Study your Bible. Learn all you can from it. Obey Jesus, and if any of this is hard to understand, ask an adult to help you.

---
Standing Outside the Fire
Torrey Clark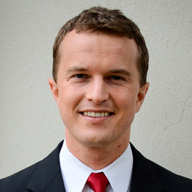 Garth Brooks' 1993 hit song, "Standing Outside the Fire," begins with the following lyrics: "We call them fools, who have to dance within the flame, who chance the sorrow and the shame, that always comes with getting burned." A line in the chorus follows, "Life is not tried, it is merely survived if you're standing outside the fire." The song is saying a person is not truly living if he is "standing outside the fire," i.e. rolling up one's sleeves, investing oneself in others, putting oneself in a vulnerable position for the sake of love, etc.
In a sense, the Christian life is one that calls us into "the fire." The Christian life is a wonderful, triumphant, fulfilling, transformative and joyous endeavor. It is the life that prepares us for the life to come. Yet, the Christian walk is not spectator sport. It calls us into "the game" as active participants. In this game, things can get messy. Personalities will clash (Philippians 4:2-4). Sometimes, feelings will be hurt (Philippians 3:17-18). It guarantees adversity and hardship along the way (2 Timothy 3:12). This game requires significant investment of our energy, resources, emotions and our being (Matthew 22:37-40). We will be disappointed and discouraged at times (Galatians 1:6). This is just the nature of Christian living. Welcome to biblical Christianity. This is not the feel-good, "no resistance and all reward" message that passes for Christianity in many circles. The Christian life is a fight. It is a war. It is a struggle. It is a rewarding, fulfilling, beautiful, joyful struggle, but it is a struggle (1 Timothy 6:12).
The rewards are great. We have the promise that Jesus is with us (Matthew 28:18-20). We have the promise of eternal life. We have the confidence that no matter what happens, we can keep on living faithfully because it is Christ that strengthens us (Philippians 4:13). If other Christians around us are "fighting the good fight" as well, we have their encouragement, which fuels us forward (Hebrews 10:24-25). We have the promise that the tests and trials of life refine our faith and build us stronger (1 Peter 1:6-9; Romans 5:1-5).
In the end, when we dig in and really live the Christian life, we experience what our Lord experienced in many ways (John 15:20), which is the highest honor to be had (Acts 5:41). Jesus said we are "blessed" when people revile, persecute and slander us for His sake (Matthew 5:11). In all of the hardships we face, we experience ultimate triumph. By living in faith, we are being molded into the image of Christ (Romans 8:29; 12:2). We are learning to trust and rely upon God for our strength (2 Corinthians 12:9; Philippians 4:13).
I fear too many times that Christians are content to "stand outside the fire" of the Christian life. The Christian "fight" turns into the Christian "flight." It is the path of least resistance. We want to reap the maximum reward for the least amount of effort. We sadly grow content with "doing just enough" to maintain the status quo. We slack in areas that we know we shouldn't. We are no longer growing and being challenged. We no longer make an effort to speak out against sin. We stop caring enough about our brothers and sisters to get out of our comfort zones and lovingly correct them if the situation so requires. We start to blend in with the world around us and simply get drug out to sea in the undertow of the daily grind. We grow apathetic towards doing the Lord's work and the fact that souls perish daily without Jesus. All the while we are deceiving ourselves into thinking that we are living the Christian life. The Christian life is not worth living from the sidelines. In fact, if it's from the sidelines, "outside the fire," it's not the Christian life at all.
May God help those who are in Christ to endeavor to get busy doing His will and relentlessly show their love for God and people, no matter the cost! God is for us, and therefore, nothing is impossible.

Click Here for a FREE monthly reminder when each new issue
of Gospel Gazette Online has been published to the Internet.
Click Here to send the URL for this page to a friend
Click Here to send your comments about this page to Gospel Gazette Online