| | |
| --- | --- |
| Vol. 5, No. 8 | August 2003 |
He Came Down to Bring Them Up
By Mark McWhorter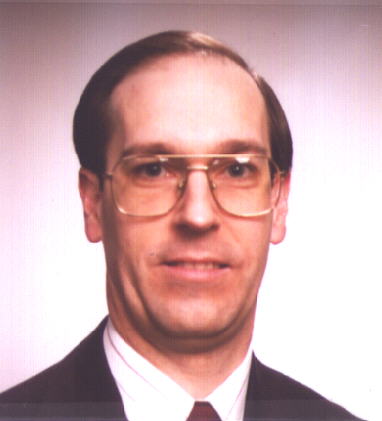 "And I am come down to deliver them out of the land of the Egyptians, and to bring them up out of the land unto a good land and a large, unto a land flowing with milk and honey..." (Exodus 3:8).
The above statement is made by God to Moses. God is talking to Moses out of the burning bush on Mount Sinai. What a wonderful statement this is! God had come down out of heaven to deliver the Israelites out of Egyptian bondage and to bring them up to the Promised Land.
God did these wonderful things for his chosen people, the Israelites. He also did the same for all people today.
In John 6:38, Jesus stated, "For I came down from heaven, not to do mine own will, but the will of him that sent me." Jesus came down to earth for a specific purpose. He wanted to do the will of the Father. He loved us so much he was willing to leave heaven and come and live like a man.
In Romans 11:26, we read, "And so all Israel shall be saved: as it is written, There shall come out of Sion the Deliverer, and shall turn away ungodliness from Jacob." Christ is the Deliverer who came to save all spiritual Israel. The church is spiritual Israel. Every Christian is a part of the church, spiritual Israel. Christ came down to deliver us from sin and ungodliness.
In John 6:40, Christ said, "And this is the will of him that sent me, that every one which seeth the Son, and believeth on him, may have everlasting life: and I will raise him up at the last day." Christ will raise us up to be with God the Father in Heaven if we believe and obey. Even though God brought Israel out of Egypt, only those who obeyed him entered into the Promised Land. Today, we must obey him if we expect to enter the Promised Land, heaven.
Keep reading and studying your Bible. Learn what God wants you to do. And be thankful that we have a loving God who was willing to come down, deliver us, and bring us up to heaven.


Job's Captivity Turned
By Mark McWhorter
Almost everyone has heard about the man Job. Job was a righteous man. And Job was very wealthy. God had blessed him with great blessings. Satan went to God and said that Job only loved God because God had given him so much. So, God allowed Satan to take everything from Job. The only thing Satan was not allowed to do was kill Job.
After Job had lost all his belongings, his children and his health, three of his friends came to sit with him. They sat with him for a week and then began to speak to him. They tell him that he must have done some terrible sins for God to be punishing him. Job insists that he has done nothing wrong. But his friends continue to tell him that they know he must have done something wrong.
At the end of the book of Job God tells Job's friends that they are the ones who have displeased him. They have spoken wrong regarding God. He tells them to take seven bulls and seven rams to Job and sacrifice them for themselves. Then God wants Job to pray for his friends.
It would have been easy for Job to have bad feelings toward his friends. They had not comforted him but actually added to his suffering. He could have refused to pray for them. He could have told them in an angry way that he had been right all along and they deserved whatever punishment God would give them. But Job was a righteous man.
Job knew that his friends had made mistakes out of ignorance. And now his friends were repenting of their wrong and were wanting to make things right with God. He was more than willing to help his friends make things right with God. He does not hold any grudges but instead prays for his friends.
In Job 42:10, we read, "And the Lord turned the captivity of Job, when he prayed for his friends: also the Lord gave Job twice as much as he had before." It was after Job demonstrated his true love for God by praying for his friends that God gives Job his health back. And it is after Job prays for his friends that God begins richly blessing Job with material things once again.
Make sure you always have the right attitude. When friends do something wrong, be willing to forgive them and help them get right with God. The only way to get the right attitude and keep it is to continually study your Bible.
Keep reading your Bible. Get the wisdom of God. And if any of this is hard to understand, ask an adult to help you.