| | |
| --- | --- |
| Vol. 4, No. 12 | December, 2002 |
| | |
| --- | --- |
| Since You Asked | ~ Page 14 ~ |
Who Is the Israel of God Today?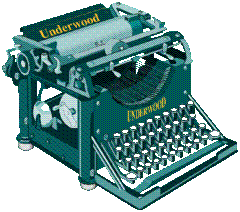 Recently, a couple of different emails crossed our virtual desk respecting, "Who is the Israel of God today?" Certainly, the Bible clearly portrays the physical descendants of Abraham through Isaac, Jacob, etc. as the historical Israel of God. Unfortunately, many first century Jews relied solely on their ancestral relationship to Abraham for their spiritual hopes. John the Baptist warned, "And think not to say within yourselves, We have Abraham to our father: for I say unto you, that God is able of these stones to raise up children unto Abraham" (Matthew 3:9).
God made a three-fold promise to Abraham that included descendants, land and a (conditional) spiritual blessing for the whole world (Genesis 12:1-3). Irrespective of one's ancestry, only those who embrace the spiritual blessing on God's terms are part of the Israel of God today.
"For he is not a Jew, which is one outwardly; neither is that circumcision, which is outward in the flesh: But he is a Jew, which is one inwardly; and circumcision is that of the heart, in the spirit, and not in the letter; whose praise is not of men, but of God" (Romans 2:28-29).
"...For they are not all Israel, which are of Israel: Neither, because they are the seed of Abraham, are they all children: but, In Isaac shall thy seed be called. That is, They which are the children of the flesh, these are not the children of God: but the children of the promise are counted for the seed" (Romans 9:6-8).
In the Gospel Age, under the scope of which all people living today are bound, those who obey the Gospel of Christ (2 Thessalonians 1:8; Hebrews 5:8-9) are counted as the seed of Abraham and heirs (Ephesians 3:6) of the blessings contained in the spiritual promise made to him.
"For as many of you as have been baptized into Christ have put on Christ. There is neither Jew nor Greek, there is neither bond nor free, there is neither male nor female: for ye are all one in Christ Jesus. And if ye be Christ's, then are ye Abraham's seed, and heirs according to the promise" (Galatians 3:27-29).
Following the New Testament plan of salvation makes of anyone the spiritual seed of Abraham and adds him to the Israel of God today. Dear Reader, have you been baptized into Christ?


Restoration of Fellowship
By Louis Rushmore
Dear and respected Brother Louis Rushmore in Christ, Greetings and loving wishes to you. Will it possible for you to help us to have a clear understanding regarding the confession of the unfaithful member on their return to the fellowship with the church. Kindly send us some reference regarding this. Actually one person has left the church fellowship due to their own personal reasons and they started to worship personally in their own house only that family. Now that person has come back to the (home) local church to have fellowship. Now this local church is very much happily accepted, other than two persons all the church members are expecting the person to confess his willingness, regarding the reunion with the local church. So kindly help us to help this person in confessing about his repentance. Waiting to see your reply yours in Christ ~ philemonrajah, India
The penalty for any sin for which one does not repent is spiritual death, should that sin still mar one's soul as he passes from life to death or when Jesus returns. "For the wages of sin is death; but the gift of God is eternal life through Jesus Christ our Lord" (Romans 6:23). Christians who have sinned must repent and pray. "Repent therefore of this thy wickedness, and pray God, if perhaps the thought of thine heart may be forgiven thee" (Acts 8:22). Private sins of which people are generally not aware can be handled privately, but sins of a public nature or that could be known, especially if directly or indirectly those sins mar the reputation of the Lord's church, need to be acknowledged publicly. "Confess your faults one to another, and pray one for another, that ye may be healed. The effectual fervent prayer of a righteous man availeth much" (James 5:16). Further, Christians and the church overall against whom one's sins have been committed or affected need to be aware of one's repentance so that forgiveness can be extended. "Take heed to yourselves: If thy brother trespass against thee, rebuke him; and if he repent, forgive him" (Luke 17:3).
To place one's membership with another congregation of itself is not necessarily a sinful action. To begin a congregation in one's home is a practice of ancient (biblical) history. However, to leave a congregation in a sinful way, whether to place membership with another congregation of the Lord's church or to start a new congregation in one's home, is another matter deserving of public repentance. The reason for which a brother or a sister may leave a congregation and his or her conduct in the process of leaving, not that one worships with another congregation or that one begins a congregation in his home, may involve sin for which one needs to publicly repent.
Some of the sinful ways in which one may depart from a faithful congregation, removing himself from its Christian fellowship, include: One may be factious or divisive (Titus 3:10, American Standard Version). A person may want to rule where he has no biblical permission to rule and decide to leave if he cannot have his own way (3 John 9-10). A brother may want to teach false doctrine and leave because he is not permitted to teach religious error (Romans 16:17-18). It is not possible for me to know the circumstances surrounding the occasion of which the one presenting the question wrote. Neither is it my prerogative to pass judgment on the eternal disposition of another man's soul (James 4:11-12). All I can do is present biblical facts for religious questions presented and trust that those who use this information will apply it appropriately, above all desiring the spiritual welfare of each Christian involved and the betterment of the Lord's church.