---
Mother and Child
Robert Johnson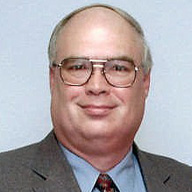 What do children do for their mother on Mother's Day? Young ones often draw pictures, pick some colorful "flowers" from the yard, offer lots of hugs and allow dads to let them treat mom for a meal. As they get older, it may be some more expensive flowers than in the past, a phone call or a corsage, along with cards and hugs. Hopefully, it is a reflection of appreciation for all that mom has done, for the love they share, which is something that is expressed more than one day a year. With the passage of time, it can be remembrances and reflections on a relationship that now is past but lives on in one's heart, memory and the life.
Being a mother, of course, involves bringing new life into the world. It is both a physical and an emotional experience, which lasts for a lifetime. It is filled with ups and downs, the need for discipline and forgiveness, and never-ending support. It's being there for so many events in a child's life, doing one's best to fix matters gone awry and sharing in everything that happens, sometimes visibly and vocally, sometimes silently. It can seem to be a thankless task, but love motivates a mother to never give up. How appropriate, as Solomon pointed out, for her children to rise up and call her blessed (Proverbs 31:28).
In our society today, there are all kinds of mothers and all kinds of children. There are forces at work that make it more difficult than ever to bring up children in the training and instruction of the Lord. It is so very important for mothers, with the nurturing they provide, to emphasize the spiritual as well. How encouraging can it be for children to hear their mother praying for them, sharing the truths of Scripture with them and showing in her life how important the spiritual is to her, and so it should be to them?
My son, keep your father's command, and don't reject your mother's teaching. Always bind them to your heart; tie them around your neck. When you walk here and there, they will guide you; when you lie down, they will watch over you; when you wake up, they will talk to you. For a command is a lamp, teaching is a light, and corrective discipline is the way to life. (Proverbs 6:20-23)
Moms, then, before a child is desired and conceived, and brought from infancy to adulthood, need to commit themselves to God. How important it is to understand what a great blessing and a great responsibility they have in helping their children chart a course that leads to eternal life. What a great example Timothy's grandmother and mother offered him, and no doubt made a difference in Timothy. Paul reminded him, "And you know that from childhood you have known the sacred Scriptures, which are able to give you wisdom for salvation through faith in Christ Jesus" (2 Timothy 3:15). How did he know the sacred Scriptures from childhood? "Clearly recalling your sincere faith that first lived in your grandmother Lois, then in your mother Eunice, and that I am convinced is in you also" (2 Timothy 1:5).
Thank God for godly mothers! What a difference they can make in the lives of their progeny, who can make a difference in others. Seeking the Lord's help in guiding their lives is a blessing to every mother as well, as it helps to instill a deeper relationship with Him, a deeper spirituality in their lives. God's wisdom is so clearly seen in how we are meant to interact with Him and each other, especially as family. May God richly bless all mothers seeking His will in their lives and in the lives of their children. May we pray for mothers and be an encouragement to them in the awesome role they have in life. May we seek to honor them by living faithful lives in Christ and share together in the hope of eternal life, the greatest gift a mother can receive from her children.

---
Practical Pointers for Parents
T. Pierce Brown (deceased)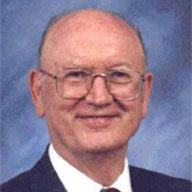 The hardest thing about the following list is trying to resist the temptation to write a paragraph or page about each reference listed. We shall try to list as concisely as possible every reference in the Bible we can remember that deals with admonitions, commands and examples of proper and improper conduct of parents, with a short comment on the lesson indicated.
Genesis 13:12. Lot pitched his tent toward Sodom. Parents should try to shun bad environments as we try to raise our children.
Genesis 27:5-10. Rebekah taught her son to practice deceit. Parents should by word and by deed teach honesty.
Genesis 37:3. Jacob showed favoritism to one son, helping produce envy and hatred in the others. Parents should be aware that showing favoritism always produces bad results.
Exodus 13:8-14. Parents were told to teach their children about God leading the Israelites from Egyptian bondage. Parents should teach their children of the actions and of the goodness of God.
Leviticus 19:29. Parents should not lead their daughters into harlotry by allowing them to engage in lewd or lascivious activities.
Deuteronomy 4:9; 6:7; 9:20-21. Parents should diligently teach their children the commands of God.
Deuteronomy 7:3. Parents should teach their children not to marry ungodly or idolatrous persons.
Deuteronomy 21:16. Parents should not make an unfair or improper difference in the care of their children.
Deuteronomy 21:18. Parents should discipline and chastise rebellious children.
Judges 11:30-35. Parents should not make unwise vows with reference to their children.
Judges 13:8. Parents should entreat God about how to raise their children. If a man lacks wisdom, let him ask God (James 1:5).
1 Samuel 1:11. Hannah devoted Samuel to the Lord all of his days. Parents today should do the same with their children.
1 Samuel 3:14. Eli did not properly restrain his sons, and not only lost them, but he lost much happiness for himself. Parents today should avoid this pitfall by properly disciplining their children.
2 Samuel 1:14-27. David's bad example was an influence on his children, and no matter how deep his sorrow and penitence, he still suffered the consequences. Parents should never act in such a way as to be a bad example, because children tend to follow example more than instruction.
2 Samuel 12:21. Parents should pray for their children as long as they live.
Job 1:4-5. Parents should establish and maintain close personal relationships with their children.
Psalms 103:13. Parents should have compassion on their children, recognizing their immaturity and needs.
Proverbs 4:8, 20. Mothers should have laws and teach children to obey them.
Proverbs 3:12. Fathers should reprove their sons when they go astray.
Note on Proverbs
Proverbs is full of wise sayings that Solomon said should be taught to our children. We shall note a few of the outstanding ones: 4:7 – Get wisdom and insight; 4:17 – Shun evil companions; 4:24-27 – Talk and live straight; 5:8 – The value of chastity; 5:9-11 – The dangers of idleness; 5:14 – The danger of sowing discord; 10:19 – The value of restraining their language; 11:24-26 – The value of being liberal; 11:28 – Not to trust in riches; 23:30 – Not to be a winebibber or glutton; 24:21 – Fear and obey the Lord and earthly rulers.
Proverbs 19:18. Parents should discipline their sons while there is hope.
Proverbs 22:6. Parents should train up a child in the way he should go. This is not merely to tell what you think is right, but train him in doing it in accordance with his native ability.
Proverbs 23:13. Parents should not withhold discipline (13:24: 29:17).
Proverbs 29:15. Parents should not leave a child to himself.
Proverbs 31:15. The mother is to provide food for the household.
Proverbs 31:27. The mother is to look well to the ways of the household.
Ecclesiastes 8:11. Parents should execute speedily any due punishment, but ought to always exercise punishment with love.
Luke 15:11-33. Parents should be ready to give good gifts to their children.
Luke 15:11-33. Parents should learn to "cut the apron strings" when necessary, and they should continue to love their children, even when they go wrong.
2 Corinthians 12:14. Parents should lay up for their children's future needs.
Ephesians 6:4. Parents should not provoke their children to wrath, but bring them up in the discipline and instruction of the Lord.
Hebrews 12:7-8. Parents should discipline the children for the welfare of the children – not simply because of their own personal anger at something wrong that has been done.
Click Here for a FREE monthly reminder when each new issue
of Gospel Gazette Online has been published to the Internet.
Click Here to send the URL for this page to a friend
Click Here to send your comments about this page to Gospel Gazette Online