---
Where Do You Turn?
Russ Vickers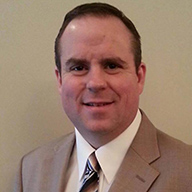 Where we turn in times of trouble and trial says a lot about our character. It shows who we really are and the thoughts of our heart. Think about it. We see young children who have trouble, and they turn to guns, gangs and drugs. We see adults who turn to alcohol and drugs, illicit relationships or maybe cults.
What about ourselves? When we have trouble with a relationship, where do we turn? Do we turn to God in our prayers for help and direction? Do we turn to the Bible for His wisdom in our lives? What about when we struggle with temptation or sin? Where do we turn? We turn to Jesus Christ our Lord Who is the Master and Who is willing to forgive us as we repent and confess. We turn to our Lord Jesus who is able to strengthen us in the power of His might. We turn to the Scriptures for help that cannot fail us. Or, do we turn to the darkness of the world to sustain and help us? Do we turn down the road that leads to death and destruction?
We read in 1 Peter 5:10, "And after you have suffered a little while, the God of all grace, who has called you to his eternal glory in Christ, will himself restore, confirm, strengthen, and establish you." We see where we can turn during days of trouble and trial. We need to look on God who is gracious to us, and we need to remember that He called us through the Gospel message. We need to look forward and see the reward that is waiting for us – the coming glory. We also must look inside ourselves and see how God is preparing us through difficult times. He equips us to handle life's struggles.
We may have trouble on the horizon. Turn to God for help. The challenges of life are there to bend us toward the Father and not break us. May God bless each of us.

---
Regarding
Hypocrites in the Church
Robert C. Lupo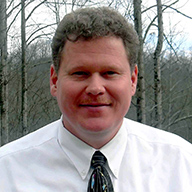 That there are hypocrites in the church is certain. Jesus said not to be like them (Matthew 6:5). Jesus will separate true Christians from the fakes (Matthew 13:24-30, 36-43), and hypocrites will be punished in Hell (Matthew 24:51). Jesus said so; therefore, you can count on it. Here are a few questions for those supposed Christians and others who allow hypocrites to keep them out of or away from the church.
Would you rather be with hypocrites in church for a few hours a week or in hell for all eternity?
Isn't it amazing how that hypocrites do not keep us from going to the movies, going to ballgames and going to school? We work with them, date them, marry them, live behind closed doors with them every day, etc. It is an excuse that Satan sells to keep people from the church, and many have bought it.
If there is any place a hypocrite needs to be, isn't it in church (Matthew 9:13)?
Isn't it hypocritical to claim to be a Christian (follower of Christ) and a child of God, but to allow the sinful behavior of a few to keep us from obeying Him (Romans 2)?
Does God require believers or Christians to come together (Hebrews 10:23-25)?
Does God seek true worshippers to worship Him (John 4:23-24)?
Will not the saved be only those in the church, and those who worship God as He requires according to the Scriptures (Acts 2:41, 47; Ephesians 4:1-6; 1:22-23; 5:23; John 4:23-24)?
If you claim not to be a hypocrite, but a true Christian, are you going to allow fake (hypocritical) worshipers to keep you from worshiping God as you ought?
These are valid questions. You may not answer them, but you will answer to God. Each one must give an account of himself before God (Romans 14:11-12; 2 Corinthians 5:10-11). God is the judge of all. Hope to see you in church – hypocrite or not!

Click Here for a FREE monthly reminder when each new issue
of Gospel Gazette Online has been published to the Internet.
Click Here to send the URL for this page to a friend
Click Here to send your comments about this page to Gospel Gazette Online