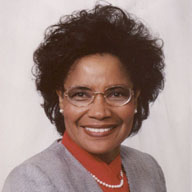 Experts feel that the loss of a spouse or the loss of a child are the two most difficult losses to which adjustment must be made. Unlike the loss of a child, the loss of a spouse carries with it the separation of the formal union of the two who were "one flesh." Marriage as God intended is the tie between husband and wife that is stronger than any other relationship. This bond is altogether different from any other human agreement or promise. This bond is ordained by God. When a man takes a woman to be his wife, they become one flesh.
In his book, The Study of Genesis, A Study for Home and Bible Class, Lesson 3, "Going Deeper: God's Definition of Marriage," Richard Cravy wrote the following. "Leave…and be united: That men (and women) are to leave their parents' family in order to enter marriage simply shows that the parent/child relationship is not intended to be either as permanent nor as complete as the marital relationship… [T]he word ('cleave; in the KJV) carries with it the essential idea of being glued or held fast together" (Three-7).
Husband/Wife Relationship
Above and Different from All Others
H. Leo Boles defined marriage this way.
In the beginning God "made them male and female"; they were made as one pair, therefore they should be united in pairs; these pairs should remain as God ordained as the basis of the family… This act of divine creation has become the symbol of the union between Christ and His church (Ephesians 5:32-33). "For this cause shall a man leave his father and mother, and shall cleave to his wife" (Genesis 2:24).

The tie of husband and wife is stronger than that of parent and child, as the tie which binds husband and wife maintains its union during life, hence "shall a man leave his father and mother, and shall cleave to his wife. And the two shall become one flesh." …As the original woman was by the power of God taken out of the flesh of Adam, so is the wife reminded that she has something of the same relation to her husband; she is wedded to him, the bond between them being altogether of another kind from any human compact or covenant. The only parallels to this relation are the union of the soul and body, and Christ and the church… (1 Corinthians 6:15-20; 7:4-5; Ephesians 5:28-33). Marriage is a solemn oath of union, in which each party vows fidelity till death parts them. (386-387)
The Two Shall Become One Flesh
David Lipscomb wrote, "…[T]he union of the sexes in the marriage relation was divinely ordained at the creation of the race, in order to unite husband and wife so closely that in them even personal distinction should in some respects cease" (82).
Richard Cravy penned, "What does 'one flesh' mean? First, it does not mean primarily physical, sexual union, though it is included. Jesus' own definition is that they 'are no longer two, but one,' and that God has joined them together (Matthew 19:5-6). This means the man and woman become as one person (a permanent joining), not merely a brief joining of two bodies (sexual union)… Adam saw Eve as 'bone of my bones, and flesh of my flesh' – a part of himself! Paul in Ephesians 5:28-31 said the oneness is so complete and permanent that when a man loves his wife, he loves himself and feeds and takes care of himself" (Three-7)!
God's Plan for Marriage and Procreation
God's divine design for the marital union is truly in a class by itself. God never intended for procreation to be accomplished with parents, siblings or the children (Leviticus 18:6-17, 26-30)! "Marriage is honorable among all, and the bed undefiled; but fornicators and adulterers God will judge" (Hebrews 13:5). What is the message? Any and all sexual behavior that is not biblically authorized is an abomination before God, and it is condemned!
When the Wife Dies
You will feel extremely lonely, frightened, confused, and overwhelmed.
Gone is your friend, lover, confidant, partner, moneymaker, cook, housekeeper, bill handler, launderer, shopper and on and on and on!
There will be reoccurring periods of memory loss, disorganization, guilt, anger, fear and fatigue.
What Will You Need to Do?
Live in God's Word every day! "I love the LORD, because He has heard my voice and my supplications. Because He has inclined His ear to me, therefore I will call upon Him as long as I live" (Psalm 116:1-2). There is no expiration date on grief. On some level you will grieve for her until you die.
Pray every day – you must do this! "Give ear to my words, O LORD, consider my meditation. Give heed to the voice of my cry, my King and my God, for to you I will pray. My voice You shall hear in the morning, O LORD; in the morning I will direct it to You, and I will look up" (Psalm 5:1-3). Prayer calls down the power of God into any and every situation at any time or place.
Give yourself permission to grieve in your own way. Do not allow other people, no matter what the relationship or how well meaning they may be, to set the course for your grief experience. Realize that your grief experience is unique. Nobody had the same relationship you had with her!
Surround yourself with people who genuinely comfort, console and have compassion for you. You will come to know who those people are. They will walk with you through your journey from mourning to joy.
Working Your Way through Your Grief
First, recognize that the grieving process will be a very long, dreadful, slow and painful path — mentally, physically, emotionally and spiritually. The good news is you do not have to go through this alone. God is always near. "He heals the brokenhearted and binds up their sorrows" (Psalm 147:3).
Second, realize early on that the only way out is through! The healthy outcome of the grieving process is recovery and healing. Getting "stuck" in your grief shuts down the grieving process. Rely on the power of God every day. "Great is our LORD, and mighty in power; His understanding is infinite" (Psalm 147:5).
Third, grieve with others, be with others and be okay with yourself. You can help others by grieving with them. Take time to be with those, talk with those and hug those you are comfortable to be around. "A threefold cord is not quickly broken" (Ecclesiastes 4:12b).
Fourth, begin to redefine your life. Work to accept the fact that you are now a widower — a single person again. Understand that some married people will no longer be comfortable around you. For some couples, you have experienced their worst nightmare! You are a reflection of what could happen to them!
Fifth, realize your life is changed forever and nothing will ever return to the way that it was. This is one of the aspects of acceptance that must take place for your grieving process to be positive. "Through the LORD's mercies we are not consumed, because His compassions never fail" (Lamentations 3:22).
Finally, let your faith in God, Jesus Christ and the Holy Spirit ease your pain every day! Jude 20-21 reads, "But you beloved, building yourselves up on your most holy faith, praying in the Holy Spirit, keeping yourselves in the love of God, looking for the mercy of our Lord Jesus Christ unto eternal life." Every blessing of mercy, loving kindness and ultimate comfort is found in Divinity. God's loving kindness is His particular love for His chosen and covenanted people. Alan E. Highers, the Editor of Spiritual Sword wrote, "There is no comfort that exceeds the consolation offered by our Heavenly Father" (inside back cover).
Biblical Examples of Godly
Men Who Lost Their Wives
Abraham lost Sarah; she lived for 127 years. Genesis 23:2-3 notes, "So Sarah died in Hebron in the land of Canaan, and Abraham came to mourn for Sarah and to weep for her. Then Abraham stood up from before his dead, and spoke to the sons of Heth, saying, 'I am a foreigner and a visitor among you. Give me property for a burial place among you, that I may bury my dead out of my sight.'"
Jacob buried both of his wives, Rachel and Leah. Genesis 35:16-18 reads, "…And when there was but a little distance to go to Ephrath, Rachel labored in childbirth, and she had hard labor. Now it came to pass, when she was in hard labor… and so it was, as her soul was departing, for she died… his father called him Benjamin. So Rachel died and was buried on the way to Bethlehem."
Genesis 49:28-31 records, "Then he [Jacob] charged them [his sons]… bury me… in the cave… which Abraham bought… as a possession for a burial place. There they buried Abraham and Sarah his wife, there they buried Isaac and Rebekah his wife, and there I buried Leah."

Ezekiel had a totally different experience with the death of his wife. God commanded this prophet with these words, "Son of man, behold, I take away from you the desire of your eyes with one stroke; yet you shall neither mourn nor weep, nor shall your tears run down. Sigh in silence, make no mourning for the dead; bind your turban on your head, and put your sandals on your feet; do not cover your lips, and do not eat man's bread of sorrow. So I spoke to the people in the morning, and at evening my wife died; and the next morning I did as I was commanded" (Ezekiel 24:16-18). Did we get all of that?
Care Notes publishes a variety of booklets on loss, sorrow and grief. One booklet is entitled, Losing Your Wife by Bernie Faenza. He makes this observation under the heading, Working Your Way Through. "I know for many men it's difficult to deal with emotions — a lot of myths and prejudices in our culture imply that men should just tough it out no matter what events occur in their lives." He further makes these points.
Grief is a terrible feeling, but not everything that comes out of grief needs to be terrible. Valuable and even beautiful things can emerge from the heap of our pain. Something good coming out of a bad event never makes the bad event itself good or justifies it. Yet, seeing what is good can help us to move beyond our suffering. Some examples include: (1) Greater Empathy, (2) Having Healthier Priorities, (3) Deeper Communion with God and (4) New and Renewed Relationships. The ending of a romantic relationship may open avenues for new relationships and opportunities in life a person had not considered before (Curiel 9-10).

Works Cited
Boles, H. Leo. A Commentary on the Gospel According to Matthew. Nashville: Gospel Advocate, 1989.
Cravy, Richard. The Study of Genesis, A Study for Home and Bible Class. Lubbock: Sunset International Bible Institute, 1992, 1997.
Curiel, Jessica. Finding Hope in Jesus – Comfort for Loss. Torrance: Rose Publishing, 2011.
Faenza, Bernie. Losing Your Wife. St. Meinrod: Abbey P., 2004.
Highers, Alan E. "The God of All Comfort." The Spiritual Sword. Memphis: Getwell Church of Christ, April 2016.
Lipscomb, David. A Commentary on 1 Corinthians. Nashville: Gospel Advocate, 1989.
Click Here for a FREE monthly reminder when each new issue
of Gospel Gazette Online has been published to the Internet.
Click Here to send the URL for this page to a friend
Click Here to send your comments about this page to Gospel Gazette Online