---
Bare Season Is Here Again
Gary C. Hampton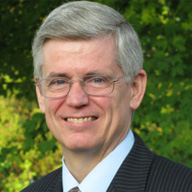 The people of the world are known for wearing as little clothing as possible during bare season [not to be confused with "bear season," comparable to "deer season." ~ Louis Rushmore, Editor]. Women and girls go into public places wearing shorts and the briefest of tops. Some assemble with the saints wearing short skirts and low cut blouses. Men and boys work in their yards or go to softball fields or the fitness center in brief shorts without even a shirt. Both genders go to beaches in attire that is only appropriate in the bedroom. There seems to be little thought given to modesty and the effect our dress can have on others, or on our positive Christian example.
As Jesus taught, lust is a problem men must avoid. "But I say to you that whoever looks at a woman to lust for her has already committed adultery with her in his heart" (Matthew 5:28). Women can help their brothers by being chaste or pure and dressing in a way that does not call [inordinate] attention to themselves, especially in gatherings of the saints (Titus 2:3-5; 1 Timothy 2:8-9).
Women also struggle with lust, who now comprise the fastest growing group viewing porn on the Internet. God instructed priests in His service to be sure to be properly clothed. He had Moses write, "Nor shall you go up by steps to My altar, that your nakedness may not be exposed" (Exodus 20:26). The covering of Aaron's sons was to "reach from the waist to the thighs," and that was beneath robes that went from neck to toe (28:42).
All Christians should strive to avoid causing their brothers and sisters to stumble (1 Corinthians 8:9). None of us wants to cause a little one in Christ to be led astray (Matthew 18:6). The way we dress is a good indicator of our love for God and our fellow Christians. We need to be good examples in the way we live, like Timothy was (1 Timothy 4:12).
God's children must dress at all times to be pleasing to their Father, even in bare season. Put on something that would not cause you to be embarrassed when you meet the Lord.

---
Christians' Actions Must Glorify God
Royce Pendergrass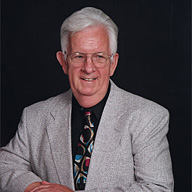 A call this week from a sister in Christ prompted the particular thoughts of this article. She was visiting in the "north" country, but the things she spoke about that are happening in the Lord's church there are also happening around us. We're seeing more and more ways that Satan is enticing Christians to get further and further from the truth of the Gospel of Christ.
She spoke of immodest dress in the church as young girls were attending worship service scantily clad in short-shorts and halter tops. There is a sense in which one's clothing doesn't matter as long as one's heart is right with God. However, one can dress in such a way that he or she causes those nearby to have a problem in approaching God in true, pure worship; that is a problem. The apostle Paul warned the young preacher Timothy of such problems as he said, "women adorn themselves in modest apparel, with shamefacedness and sobriety" (1 Timothy 2:9). Modesty is defined as "not calling attention to or exposing too much of one's body; decent."
Dressing in such a way as to interfere with the worship of others should make one ashamed. Further, let's be reminded that it's not always females who violate this teaching but males often do so when they dress inappropriately and call attention to their physique. In addition, this teaching does not apply just to how one dresses for worship services; it applies to how a Christian must always present himself or herself as a servant of God. When one dresses scantily at any time in public view, he or she runs the risk of causing someone to lust, and Peter taught that Christians must "abstain from fleshly lusts which war against the soul" (1 Peter 2:11). Dressing in a way to cause someone to lust is sin.
Our sister also reported that a man who led a public prayer in the assembly in question did not address his prayer to God but instead to Christ. Early on in Christ's earthly ministry, He taught in His "sermon on the mount" that our prayers are to be addressed to God and not to Himself. He said, "Pray after this manner: Our Father Who art in Heaven, Hallowed be thy name" (Matthew 6:9). If Jesus felt the necessity to teach us to address our prayers this way, why would anyone risk not having God hear his prayer?
Then, the one who led that public prayer ended it by simply saying "amen" and not petitioning for God's favor through Christ. Scriptures certainly leave no room for doubt that Christians must come to God through His Son. Paul made this clear in Ephesians 2:18 as he said, "through Him we have access by one Spirit unto the Father." He said again in Ephesians 3:11-12, "According to the eternal purpose in Christ Jesus, our Lord, in whom we have boldness and access with confidence by our faith in Him." God's blessings are granted only as we seek God through the name of Jesus. Our Lord Himself said, "Whatsoever you shall ask of the Father in My name, He may give it to you" (John 15:16). That doesn't mean that we will be granted every one of our heart's desires if we pray for them through the name of Jesus, but it does mean that we must approach God through Jesus to receive the blessings for which we ask.
Paul put it this way: "Whatsoever you do in word or deed, do all in the name of the Lord Jesus" (Colossians 3:17). Why must we approach God through Christ? Because "God has highly exalted Him and given Him a name which is above every name; that at the name of Jesus every knee should bow… and every tongue should confess that Jesus Christ is Lord to the glory of God the Father" (Philippians. 2:9ff).
Christians are always expected to dress, speak and look like children of God. We must glorify God through the name of Jesus.

Click Here for a FREE monthly reminder when each new issue
of Gospel Gazette Online has been published to the Internet.
Click Here to send the URL for this page to a friend
Click Here to send your comments about this page to Gospel Gazette Online