---

Leave Your Name for a Curse
Mark McWhorter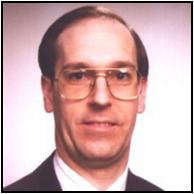 Almost everyone would like to be remembered for something. Some would like to be remembered for their singing voices. Some would like to be remembered for great acts of service. Some would like to be remembered for being smart. Some would like to be remembered for inventions they made.
Christians want to be remembered for serving God. They want to be remembered for helping others go to heaven. They want to be remembered for demonstrating Christ in their lives.
In Isaiah 65:15, we read, "And ye shall leave your name for a curse unto my chosen: for the Lord God shall slay thee, and call his servants by another name." Isaiah was condemning the wickedness of the Israelites. The Israelites considered themselves as God's people. Yet, they believed that they could not be condemned. They thought they could do anything they wanted and still be given blessings by God. They actually thought that they would be remembered for generations as the kind of people God wanted.
But Isaiah told them that they would not be remembered with a good name. They would be remembered as cursed by God. They were going to die by the hand of God. God was going to completely reject them.
Make sure you will be remembered with a good name. Do not leave your name as a curse. Study your Bible. Obey what it says. Help others to learn the truth, and if any of this is hard to understand, ask an adult to help you.

---
Jesse's Legacy
Mark McWhorter
Jesse was a native of Bethlehem (1 Samuel 16:1) and was of the tribe of Judah. He was the grandson of Boaz and Ruth, and the son of Obed.
Jesse's three oldest sons fought with Saul's army against the Philistines (1 Samuel 17:13). The prophet Samuel was impressed with all of Jesse's children (1 Samuel 16:6).
Evidently, Jesse was a simple sheepherder. Nothing is written about him being of any importance within the people of Israel. He was not wealthy. He did not have power. David's enemies even used the phrase "son of Jesse" in a derogatory manner toward him.
However, as we have pointed out, Jesse's sons were of high character. Some had fought for Saul. All of them impressed Samuel. His son David is said to be "a man after [God's] own heart" (Acts 13:22). These things show that Jesse was a good father. He had reared his children with a proper reverence of God and His Word. Jesse did not serve God because he expected wealth and power to come from such service. Jesse quietly served God because he loved God. He instilled this servant attitude into his children.
Jesse did not become famous throughout history for his great military, economic or political success. He became famous because God tells us about his success as a father and because one of his children did become great. God chose David as King because of the character that his father had instilled in him.
Most young men and women will grow up and become parents. Most parents want great things for their children. Yet, the most important and greatest thing that parents can give to their children is a love of God.
Study your Bible. Learn all you can from it. Apply it to your life, and in the future, instill it in your children. If any of this is hard to understand, ask an adult to help you.

Click Here for a FREE monthly reminder when each new issue
of Gospel Gazette Online has been published to the Internet.
Click Here to send the URL for this page to a friend
Click Here to send your comments about this page to Gospel Gazette Online