---

What Are the Marks of a Disciple?
Therman Hodge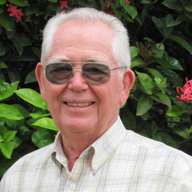 A disciple is a student, learner and follower. Furthermore, a disciple conforms all of his mind, words and actions to that of his Teacher – Jesus (Luke 6:40). Jesus lives in His disciples who conform to Him (Galatians 2:20). It is the responsibility and privilege of the disciple to be like Jesus. So we ask, "What are the marks of a disciple?"
First, a disciple of Christ must abide in the Word (John 8:31; 14:14, 23). There are three things involved in abiding in the Word. (1) One must receive it (Psalm 1:2). (2) One must meditate on it (Galatians 2:20). (3) One must apply it (James 1:22).
Secondly, disciples of Christ must love one another (John 13:34-35). Why is it a new commandment? (1) It is new in object (John 4:20). (2) It is new in measure (Matthew 5:43-45). (3) It is new in purpose (John 13:35). It is this love one for another that attracts others to become disciples of Jesus also.
Thirdly, disciples of Christ must bear fruit (John 15:5-10; 1 Corinthians 3:6-9). There are three things taught in John 15. (1) One must abide in the Father's love (John 15:10). (2) One must keep the Father's commandments (John 15:16). (3) A disciple must bear fruit (John 15:16). These three are like a three legged stool.  They all help support each other!
In conclusion, we ask, "Do you bear the marks of a disciple?" "Is Jesus living in you so that you will make other disciples for Him?" "Are you truly a disciple of Jesus?"

---
What Is a Christian?
Robert Johnson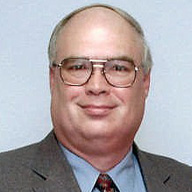 What does it mean to you to wear the name Christian? How do you identify with that term? One might answer, "I have been immersed into Christ." Of course, this is where we contact the cleansing blood of Christ. The terms disciple and Christian are used synonymously in Acts 11:26, where the disciples were first called Christians at Antioch. Jesus said to be His disciples, one must be immersed (Matthew 28:19). Yet, is that all there is to it?
Someone else might respond, "Well, I go to church," meaning he assembles with fellow Christians on the first day of the week. Of course, this is God's desire for His people, that we might honor and glorify Him and His Son, and by doing so together be built up and edified. This is what the early Christians did (Acts 20:7; Hebrews 10:22-25). Yet, is that all there is to it?
Others might respond, "I have the hope of eternal life." What greater blessing is there than having the promise of life after death? God has placed eternity in human beings' hearts, but not all understand it or seek it. Most people long for something beyond today, but they don't know how to go about finding it, or to even know if it's real. As children of God, we have sure promises about what lies beyond the grave (1 John 3:1-2). Yet, is that all there is to it?
You see, all of these responses are correct, but being a Christian is more than feelings as well as more than externals. To wear the name Christian should begin from within, without which the externals alone are meaningless. It is a decision based on the conviction of the heart, the inner person desiring a relationship with God in Christ, willing to yield self in submission to Deity, an attitude of devotion and trust that leads to serving, worship and becoming more like Christ. "Therefore, be imitators of God, as dearly loved children. And walk in love, as Christ also loved us and gave Himself for us, a sacrificial and fragrant offering to God" (Ephesians 5:1-2).
To put emphasis merely on the externals, and not to begin with the heart, with giving God our whole heart, will make living a Christian life a struggle at best and failure at worst. David understood the importance of starting a relationship with God from within when he said, "I will praise You with all my heart, Lord my God, and will honor Your name forever" (Psalm 86:12). When Jesus answered the question of which is the greatest commandment, He said, "And you shall love the Lord your God with all your heart and with all your soul and with all your mind and with all your strength" (Mark 12:30). The writer of Hebrews writer warned, "Take care, brothers, lest there be in any of you an evil, unbelieving heart, leading you to fall away from the living God" (Hebrews 3:12).
Jesus said, "For where your treasure is, there your heart will be also" (Matthew 6:21). A heart that is not committed to the Lord will lead to a life that is not truly transformed. "Do not be conformed to this age, but be transformed by the renewing of your mind, so that you may discern what is the good, pleasing, and perfect will of God" (Romans 12:2). Being a Christian is a change that begins within, and then, it permeates without, influencing all we say and do. Without this, it's just a name worn without the power of cleansing and conviction that shapes us in the image of Christ. "We all, with unveiled faces, are looking as in a mirror at the glory of the Lord and are being transformed into the same image from glory to glory; this is from the Lord who is the Spirit" (2 Corinthians 3:18).
It's one thing to wear the name Christian, and it is another thing to try and act like a Christian, but wouldn't we rather truly be Christians instead? It starts from within, changing our thoughts, our attitudes, everything about how we think and feel, which changes how we act. What does wearing the name Christian mean to you? "God wanted to make known among the Gentiles the glorious wealth of this mystery, which is Christ in you, the hope of glory. We proclaim Him, warning and teaching everyone with all wisdom, so that we may present everyone mature in Christ" (Colossians 1:27-28).

Click Here for a FREE monthly reminder when each new issue
of Gospel Gazette Online has been published to the Internet.
Click Here to send the URL for this page to a friend
Click Here to send your comments about this page to Gospel Gazette Online