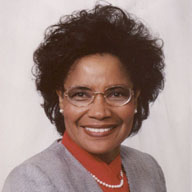 The USAA Educational Foundation published, When a Loved One Dies: Coping with Grief. Several deep personal losses are addressed in one section. This statement was made on the loss of a sibling. "When a sibling dies, there is an immediate sense of loss. An individual who was raised with you and shared your childhood is gone, leaving a void that cannot be filled. Unfortunately, siblings are sometimes known as the "forgotten mourners" because expressions of sympathy and comfort are often directed at surviving parents, spouses and children" (10).
With the loss of a sibling, sometimes there are emotional experiences that can be most troublesome.
If you have lost a brother(s) or a sister(s), it may change your role in the family structure. If the sibling that died is the one that was looked upon as the leader, especially in the time of a crisis, that loss could have a devastating effect on other family members.
Seek the support of other family members who feel the loss the way you do. If you have other brothers and sisters that share your grief, they can be very comforting and consoling. They will welcome the opportunity to talk, remember, mourn and heal together.
Remember the happy times—the things that made you laugh until you cried! Also remember the things about them that made you so angry! It may surprise you as you recall those things after their death; they can make you laugh as well!
Observations from A Time to
Mourn, A Time to Dance—
Help for the Losses in Life
There is so much history involved in the loss of a close sibling… It is one of those relationships that, when death breaks it, we are forced to realize that we have lost a person who has shared a large portion of our life. …Talk to many people about your feelings. Keep talking to those who will listen to you and comfort you… Then, when they listen empathetically, you will feel comforted. …As much as possible, offer to share the responsibilities of taking care of your siblings possessions—but don't intrude. You are not and cannot be the children's substitute parent (but you can be their special and close aunt or uncle). Recognize that each member of your sibling's family has a right to grieve in his or her own way and time frame. Recognize that they have primary responsibility for the things that your sibling left behind, not you. As time continues…you may want to give them some items that belonged to your sibling and tell them the story behind them. However, you need to recognize that once you give something to your sibling's children, it is theirs and they can do with it what they want. Be willing to accept the fact that they might not cherish it as much as you did. (33)
Personal and Family
Experiences from Loss of Sibling(s)
For this writer, experiencing the loss of a sibling occurred in 1959—at the age of 10. Now 56 years later, it is as vivid in memory as it was then. The loss of our baby sister was traumatic because she was only 20 months old. At that time, being the oldest of six children, the need was strongly felt. When the opportunity came, being completely alone, the tears flowed freely and intensely!
Just a couple of months ago, my siblings and I had to endure the shock and disbelief when the sister next to me died. In some aspects it was expected, but we did not think it was likely to happen at that time. That in itself has made the loss difficult to face and accept in a number of ways.
A family member shared with this writer her feelings after losing two of her siblings as adults. She said when they received the word that their sister did not have long to live, the drive to Florida was the longest drive she had ever encountered. She said that when they received the call that their sister had died, there was a pain in her chest that was so heavy that she could hardly breathe. She said she and this sibling may not have communicated as much as she did with their other siblings, but she could always pick up the phone, and they would pick up where they left off the last time they spoke.
When her oldest sibling died several years later, the experience was totally different. She and all her other siblings were in the hospital room when she took her last breath. She said, "That was sooooo hard!" She said they could hardly keep it together, but they knew they had to pray and thank their Lord and Savior Jesus Christ for allowing them to have her for the time that they did. She said, "Sibling relationships change from younger years. You can never know how much your siblings mean to you until they are gone. Not many people realize just how hard it is to lose a sibling."
A member of this writer's spiritual family shared her thoughts on the loss of her brother. It was said at his funeral service that he spent all of his living hours in the Lord's vineyard, that he made many friends all over the world and that he did missionary work in Africa and Australia. She said, "I guess my feelings are different about death than some. When a person has lived his life for the Lord, how can you be sad? I just can't."
Biblical Siblings Who Dealt
with the Loss of a Brother/Sister
Eleazar and Ithamar were two of the four sons of Aaron, the Israelites' high priest. The deaths of their brothers Nadab and Abihu are recorded in Leviticus 10:1-7. They offered profane or irreverent fire in their censers that God had not commanded. They paid with their lives. The shocking part of this tragic incident is Moses, the brother of Aaron, commanded him, his sons Eleazar and Ithamar to do no mourning or they would die and wrath would come upon all of the people of Israel!
Moses and Aaron experienced the death of their sister Miriam in Numbers 20:1. Miriam's death is recorded in the first verse with no details. Afterwards, God had Moses directly involved in the events prior to Aaron's death. God told him that Aaron would not cross over into the Promised Land because of his rebellion with Moses in Numbers 20:24. God commanded Moses to strip Aaron of his priestly garments on Mt. Hor in the sight of all the congregation and put them on his son Eleazar, and Aaron died there on top of the mountain (vs. 27-29).
Mary and Martha were extremely distraught over the death of their brother Lazarus. The sisters had sent word that their brother Lazarus, whom Jesus loved, was sick (John 11: 1-5). However, Jesus stayed two more days in the place where He was (vs. 6). Their anguish was further intensified because after His arrival, they both said to Jesus, "Lord, if You had been here, my brother would not have died" (John 11:21, 32). Their profound grief soon turned to unspeakable joy when the Resurrection and the Life raised Lazarus from the dead (John 11:33-44)!
In her book, The One Year WOMEN of the Bible, Dianne Neal Matthews makes these most noteworthy observations about the grieving process.
Since loss is a normal part of life, we all go through periods of mourning. During those times, we may feel that we will never laugh again, but when we grieve in a healthy way, we eventually move through the process and embrace happiness again. If we're in a close relationship with God, unexpected joy sometimes surprises us even in the midst of sorrow. Remembering that God can bring good out of any heartbreak helps us find comfort in his loving arms during the most painful times of our lives. It also helps to remember that a time is coming when everything that hurts us now will be replaced by everlasting joy. (96)
"You have turned for me my mourning into dancing; You have put off my sackcloth and clothed me with gladness" (Psalm 30:11).

Works Cited
A Time to Mourn, A Time to Dance – Help for the Losses in Life. Appleton: Thrivent Financial for Lutherans, 1984.
Matthews, Dianne Neal. The One Year WOMEN of the Bible. Stream: Tyndale House, 2007.
When a Loved One Dies: Coping with Grief. San Antonio: The USAA Educational Foundation, 2012.
Click Here for a FREE monthly reminder when each new issue
of Gospel Gazette Online has been published to the Internet.
Click Here to send the URL for this page to a friend
Click Here to send your comments about this page to Gospel Gazette Online