---
Grace and Righteousness
Robert Johnson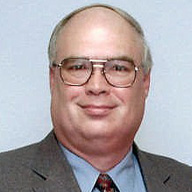 "For the grace of God that brings salvation has appeared to all men, teaching us that, denying ungodliness and worldly lusts, we should live soberly, righteously, and godly in the present age" (Titus 2:11-12). I wonder if any of us stop to consider righteousness as an aspect of God's grace. In writing to Titus, Paul emphasized the grace of God teaches us to live righteously "in the present age," today. God's grace is not just about heaven, but for the here and now, how we live day by day in this life. It is by the grace of God that we can have an abundant life now (John 10:10).
As God is our Creator, it makes sense for us to live righteously, by what is right. His will is the right way to live, revealed to us in Scripture. To do otherwise is to live in sin, which only creates problems, individually and as a nation. Sin is lawlessness (1 John 3:4), and it leads to more lawlessness (Romans 6:19). No one who is an alcoholic thought that was where drinking would lead. No one who is a drug addict imagined that getting high would do this. No one who has a sexually transmitted disease imagined being sexually immoral would do that. No one caught up in financial crisis thought the cumulative effect of greed would lead to this. However, Scripture points out, "For he who sows to his flesh will of the flesh reap corruption" (Galatians 6:8). As the saying goes, "Too often trouble starts out by being fun." There is pleasure in sin, but it is only for a season; it passes and the consequences are all that is left, harsh and cruel as they may be (Hebrews 11:25).
One look at the world around us and the lack of righteousness, along with its suffering, is obvious. This is not the kind of life God wants for us! He wants us to live in His image (Genesis 1:27; 1 Corinthians 6:19-20). We need to be renewed in our thinking (Romans 12:2) and in righteousness, which brings a transformation of character (Ephesians 4:22-24). What does this offer? How about peace and joy (Romans 14:17)? The very things people so desperately want but cannot find are available in Christ. Unrighteousness only brings pain and suffering. Why not seek the way of God, and find what life can be in Him? It is part of His grace for us today. "For the eyes of the Lord are on the righteous, and His ears are open to their prayers; but the face of the Lord is against those who do evil" (1 Peter 3:12 emphasis added).

---
The Search for Significance!
Mark N. Posey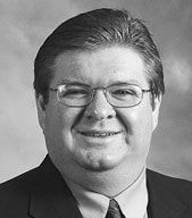 Have you ever noticed that a funeral's eulogy often relates how the deceased impacted those around him or her? We have a tremendous need to assign significance to a person's life at that point. The worst thing we could say is, "This person's life had no meaning whatsoever!" People want to achieve significance in life; they want to make a difference!
The apostle Paul wrote a great deal about the search for significance in life. In 1 Corinthians 9:24-27, he described how we can experience significance. The person who wants to live a meaningful life must have…
Drive (v.24). Paul was saying, "Don't settle for a tie; go for the win!" Give every day all that you have to give; God has given us one life to live – live it for Him (Philippians 3:14; Hebrews 12:1; 2 Timothy 4:6). Great tragedy is when a person possesses talent, brains and ability, but drifts through life because he has no ambition and no drive. He or she willing to settle for mediocrity. Therefore, set your sight on heaven and live so as to go there.
Direction (v.26). Life is a two-way street: one road going to heaven and the other going to hell (Matthew 7:13-14). Since we are going to leave this world someday, and when we do, we will live either in heaven or hell forever, it is essential that we know where we will end up. The broad road leads to "destruction." This word refers to "loss." It speaks of "total and absolute ruin." It speaks of the loss a person can expect to suffer in the fires of hell. However, Jesus promised those who travel the narrow way everlasting life, not just a better life down here, but everlasting, glorious life in the realms of light above this wicked, perishing world. The most important question is, "Where am I going?"
Discipline (v.25, 27). The words "temperate" (v.25, self-control) and "keep under" (v.27, buffet or discipline by hardship) are words that emphasize discipline. Paul did not want his body to lord it over his being. He was a preacher and participant. Therefore, he exercised discipline in all areas. Having done so, he will be greatly rewarded.
God's plan for us is to live lives that are full of meaning and purpose. Our search for significance ends when we commit ourselves to following Jesus. The end result will be that the Father will say, "Well done, good and faithful servant."

Click Here for a FREE monthly reminder when each new issue
of Gospel Gazette Online has been published to the Internet.
Click Here to send the URL for this page to a friend
Click Here to send your comments about this page to Gospel Gazette Online