---
Gullibility in Religion
Rodney Nulph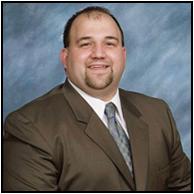 Gullible is a word that is used to describe someone who, without evidence and/or much forethought readily accepts something as fact. I recently read an amusing article that clearly illustrates gullibility.
A freshman at Eagle Rock Junior High won first prize at the Greater Idaho Falls Science Fair, April 26. In his project he urged people to sign a petition demanding strict control or total elimination of the chemical "dihydrogen monoxide." And for plenty of good reasons, since: (1) It can cause excessive sweating and vomiting. (2) It is a major component in acid rain. (3) It can cause severe burns in its gaseous state. (4) Accidental inhalation can kill you. (5) It contributes to erosion. (6) It decreases effectiveness of automobile brakes. (7) It has been found in tumors of terminal patients. He asked fifty people if they supported a ban of the chemical. Forty-three said, "Yes," six were undecided and the last one? Well, only one knew that the chemical, dihydrogen monoxide is water!
Now before reading this article, I too would have been gullible and may have been inclined to ban water as well! However, this illustrates the importance of evidence and logic [a scary word for common sense or sound reasoning, Louis Rushmore, Editor] before making a decision. Sadly, far too many people fail to use logic and evidence (God's Word) when it comes to religion (Isaiah 1:18). Because of this failure, gullibility inundates the religious world. The apostle Paul, by the Spirit's guidance, gave the remedy for spiritual gullibility: "Study to shew thyself approved unto God, a workman that needeth not to be ashamed, rightly dividing the word of truth" (2 Timothy 2:15). Consider carefully this text.
Firstly, there is the action, "Study…" The word translated study here refers to being diligent, laboring, being earnest. It captures the idea, as some translations depict of "giving diligence" (ASV) or to "be diligent" (NKJV). One can easily see that "study" requires effort. This action is not performed haphazardly or accidently. Study involves a rigorous method. Picking up a dust covered Bible on Sunday morning is far from what God desires here! Carefully note, there is a huge difference between reading and studying. One cannot study without reading, but one can read without studying.
Secondly, there is the assessment, "…to shew thyself approved unto God…" Our Bible knowledge is approved or disapproved by the Author. God knows what He said, and He knows the meaning behind every phrase. It is not a good practice to compare our Bible knowledge to others (cf. 2 Corinthians 10:12). Ask yourself, "What does God really think of my knowledge of His Word?" Sobering indeed!
Lastly, there is the aim, "…a workman that needeth not to be ashamed, rightly dividing the word of truth." Our ultimate aim for diligent Bible study is to make certain that we are living in harmony with God's Book. Sadly, some folks approach the Bible to find authority for a certain lifestyle or practice. The Psalmist's aim was correct when he wrote, "Thy word have I hid in mine heart, that I might not sin against thee" (Psalm 119:11 emphasis added).
God has provided the only way for us to not be gullible in the arena of religion. His Word is our evidence for everything we believe and practice religiously. Dip deep and daily excavate the wonderful treasures found therein. Please God, "Open thou mine eyes, that I may behold wondrous things out of thy law" (Psalm 119:18). Amen!

---
Rodney Nulph
The exclusive idea of there just being one of anything is "narrow minded" to many in this all-inclusive society. Sadly, the world in which we find ourselves today is a "broad-minded," tolerant and permissive one. While the idea of tolerance may be fine when it comes to one's choice of vehicle or color of house, tolerance in religion has never been, nor is it now the Lord's desire! Man has reduced the idea of the church to nothing more than an optional social club, and which "social club" one chooses depends on his or her personal preferences. However, a close look at God's Book proves the very opposite. While this sentiment is not popular, there are not many churches but just one church! Carefully consider the following.
There's just one church that was purposed. Paul declared that, "To the intent that now unto the principalities and powers in heavenly places might be known by the church the manifold wisdom of God, According to the eternal purpose which he purposed in Christ Jesus our Lord" (Ephesians 3:10-11 emphasis added). An afterthought? An optional choice? The church was purposed in the mind of God in eternity!
There's just one church that was prophesied. "And it shall come to pass in the last days, that the mountain of the LORD'S house shall be established in the top of the mountains, and shall be exalted above the hills; and all nations shall flow unto it. And many people shall go and say, Come ye, and let us go up to the mountain of the LORD, to the house of the God of Jacob; and he will teach us of his ways, and we will walk in his paths: for out of Zion shall go forth the law, and the word of the LORD from Jerusalem" (Isaiah 2:2-3). What would it be? The Lord's house. From where would it start? Zion, which is Jerusalem. The house of God is the church (1 Timothy 3:15).
There's just one church that was promised. Jesus declared that He would build His church (singular) (Matthew 16:18-19). Sad indeed is the person who is so arrogant and filled with pride that he believes he can build a church that is equal to or better than the one Jesus built!
There's just one church that was purchased. Paul made it abundantly clear that Jesus purchased the church with His own blood (Acts 20:28). What price can honestly compare to the price of the Lord's blood? How precious and how costly was that purchase price!
There's just one church that was preached. The apostles never preached "join the church of your choice"! These men understood that there was just one church and that was what they preached (Ephesians 4:4; 1:22-23; Colossians 1:13, et al.).
There's just one church that will be one day presented. The Spirit made it crystal clear that when the Second Coming of Christ dawns, He is coming back to present His spotless bride back to the Father (1 Corinthians 15:24; Matthew 25:1-13; Ephesians 5:22-32).
While man has diminished the idea and importance of the church, God's Word still teaches the same thing that it has always taught. There is just one church that belongs to Jesus. Since every soul's eternal destination is at stake, it behooves everyone to seek out the church that belongs to Jesus. Search carefully, prayerfully and scripturally, because there's just one!

Click Here for a FREE monthly reminder when each new issue of Gospel Gazette Online has been published to the Internet.
Click Here to send the URL for this page to a friend
Click Here to send your comments about this page to Gospel Gazette Online