---

The Lord's Supper Has
Special Meaning to Me
Louis Rushmore, Editor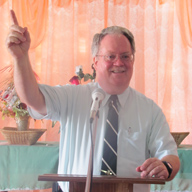 The purpose of the Lord's Supper (1 Corinthians 11:20) or Communion (1 Corinthians 10:16) is to commemorate (1 Corinthians 11:24-25) and proclaim the Lord's death until He returns (1 Corinthians 11:26). After all, the vicarious, sacrificial death of the Son of God on Calvary's cross is a cardinal facet of Christianity. With the blood of Jesus (Ephesians 1:7; Revelation 1:5) are the children of God redeemed (Titus 2:14; 1 Peter 1:8) or purchased (Acts 20:28) from sin. This aspect of Christianity is so crucial that God saw fit that the church of Lord would observe the Lord's Supper weekly on the first day of each week (Acts 20:7). The Lord's Supper is so important that Christians are cautioned on how to or how not to observe it (1 Corinthians 11:27-32).
In addition, partaking of the Lord's Supper has special meaning to me. Observing the Communion is a habitual, weekly affirmation that I believe that Jesus Christ, the Son of God (John 8:24), descended from heaven and died for me so that I could entertain the hope of spending forever in heaven (John 14:1-3; 2 Corinthians 5:1; Hebrews 11:10, 14-16; 13:14). Our Lord died so that the world could be saved (John 3:16; 1 Timothy 1:15; 1 John 2:2; 4:17).
Furthermore, every time I partake of the Lord's Supper, I sense a renewal of a pledge of allegiance to Jesus Christ. In essence, we who observe the Communion acknowledge afresh that our Messiah, the Son of God, died in our stead for our sins. We, then, ought to be willing to die if necessary for Him. That should engender and reinvigorate in us each first day of the week our heartfelt, whole being commitment to serve Jesus Christ foremost and first before all others (Matthew 10:37) and before anything (Matthew 6:33). We are Christians before we are spouses, before we are parents, before we are children, before we are employees or employers, before we are citizens, etc. What a difference such a widespread attitude would make in the church! What an impact Christians with such a mental disposition followed by corresponding physical activity could have on the world!
Each time I observe the Lord's Supper I am left with the overriding sense of obligation to live for Jesus Christ. The apostle Peter in particular was willing to die for Christ (Matthew 26:35; John 18:10), but he found it immensely more difficult to live for Christ (Matthew 26:69-75). As hard as it would be for us to die for Jesus, like it was for the apostle Peter, it is vastly more difficult for us to live for Jesus. Yet, that is precisely what each child of God must do. Every time I partake of the Lord's Supper, I am reminded that I am obligated to live for my Lord.
Each occasion I eat that bread representing Jesus' body (Matthew 26:26) and drink the fruit of the vine representing His shed blood (Matthew 26:27), I am acknowledging my debt to Him—and my obligation to serve our Lord faithfully and actively. Taking of the Lord's Supper is not some lightly observed mere routine, but it is a declaration that echoes in heaven itself and should resound around the world that God has an army on earth peopled with valiant and courageous soldiers who are wholly dedicated to carrying out their marching orders.

---

Fortifying Our Families
Rodney Nulph, Associate Editor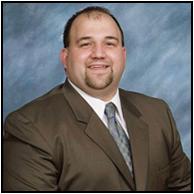 Quite obvious to the pious, concerned person, marriage and the home are under attack! Divorce, debauchery (homosexuality) and disrespect are all devastating God's design for the home. As such, God's people must not only speak against these sins, but we also must daily fortify and strengthen our own homes so we can stand the test of time. Fortifying our families is not cliché; it is crucial!
Fortifying our families begins with a religious foundation. God's design from the beginning was for parents to actively lay a solid foundation on which their children could stand (Deuteronomy 6:6-9). A solid foundation means that we daily and diligently fill the minds of our children with godly education and godly examples. Let's consider some practical ways parents can do this. When you and your family leave the worship assembly, ask your children about their Bible classes. Encourage them to retell the lesson for that day and what that means to their lives today (application is essential!). Encourage your children to talk about the sermon; ask them what the sermon's title was, what were some Scriptures used and what application was made. Never let a day go by when God's Word is not studied with your children. Set time aside for daily Bible study.
Some parents do not know where to begin. Some suggestions: begin with the nine conversions in Acts; read one each day, and then, have your children reiterate that conversion in their own words. Talk about God's plan of salvation and where we read about it in the Bible. Talk about worship and the passages in the Bible where we read what God desires in worship. Talk about vocal music, one church, purity and morality. The topics and texts are limitless, but begin somewhere!
Fortifying our families continues with respect. Children, possibly more than ever, need to be taught respect. Our world has all but removed respect from society, and it is time we get it back! Children need to respect life. The violence in our world seems to lend itself to life becoming unimportant. As such, suicide, murder and drugs are at an all time high (no pun intended). Life is precious (Exodus 20:13; Matthew 5:21). Children need to be taught respect for marriage (Exodus 20:14; 17; Matthew 5:32; 19:9). Divorce has inundated our world, and it is up to Christian parents to counter the attack! Children need to be taught respect for God (Ecclesiastes 12:13).
Fortifying our families concludes with resilience. Life is not always "candy and nuts"! Frustration, hardship and discomfort are all part of life. Quitting in the family is never an option. When times get tough, families need to seek help and comfort from God, His Word and His church, but quitting can never be an option! Beginning the battle means little, but it is the finish that matters. Entering the race does not count for much, but crossing the finish line is what matters!
The home and family are under attack! Parents, let's rise to the occasion; let's meet the battle head on, and with the Lord's help, we can be successful! Fortification determines future. Are we ready?

Click Here for a FREE monthly reminder when each new issue
of Gospel Gazette Online has been published to the Internet.
Click Here to send the URL for this page to a friend
Click Here to send your comments about this page to Gospel Gazette Online