---
Why Is It?
Jerry W. Joseph
Why is it that we find time to read the newspaper, magazines, etc., but can't find the time to read, study and meditate upon God's Word (1 Timothy 4:13; 2 Timothy 2:15; Psalm 1:1-3)? Why is it that we faithfully attend ball games, business related meetings, social gatherings and club meetings, but we are not faithful in attending all the services of the church, including Sunday and Wednesday evening (Hebrews 10:24-26; Acts 2:42)? Why is it when it comes to politics, we don't mind letting others know what we are politically, but then we are afraid and embarrassed to let others know that we are Christians, members of the church of Christ (1 Peter 4:16; Romans 16:16)? Why is it that we are so concerned about the physical things of this world, and we neglect spiritual things (Matthew 6:33; Colossians 3:1-3; 1 John 2:15-17)?
Why is it that we are so concerned about whether or not animals are being mistreated, but we are not concerned when unborn babies are being killed every day (Romans 12:9-10; 13:9-10; Galatians 5:19-21)? Why is it that we can sit at a ball game or in front of the TV for two to three hours and not even nod, but the moment we sit down in our place in the worship services, we are "gone" (John 4:24; Psalm 122:1)? Why is it that we as parents will make sure that our children will be in school every day possible, but then we are not so concerned about their attendance in Bible class (Ephesians 6:1-4)? Why is it wrong to have God and the Bible in our schools, but right to have God and the Bible in our prisons? You can pass out Bibles in prison but not in school.
Does that make sense? Is there any wonder why there is so much lawlessness, disrespect and irreverence in our world today?

---
Paul Nygard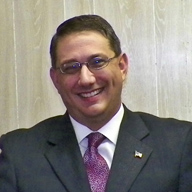 From time to time I have had the privilege of looking through a preacher's Bible. I am referring to that Bible which has been used by a preacher for many years. They are often easy to pick out among others. One of the first things noticeable is the Duck Tape holding the cover together or the rubber bands around the outside to keep notes, bookmarks and even pages from falling out. Speaking of pages, they are stained along the edges from many years of fingers seeking knowledge of God. You will not hear the crinkle of a new Bible here.
This Bible has circles and arrows pointing out one verse from another. Some places are underlined and others are highlighted. CIA code breakers would have a hard time figuring out the pattern of how verses are marked and referenced. Greek words are scattered everywhere. So many notes can be found in the margins that you might think a whole book could be written from them alone. In fact, some have; Wayne Jackson wrote a book titled Notes from the Margin of My Bible.
Thumbing through a Bible such as this is humbling. It becomes a diary and testament to one man's love for his God. The weight and responsibility of a teacher of God's Word can be felt within the lovingly worn pages. I asked once, "How do you decide what verses to highlight? Are they just special to you or do you have some other pattern?" You see, I was interested so I too could have an impressive looking Bible. How foolish, how selfish of me!
This kind, older preacher smiled and then chuckled. He went over to his desk and pulled out a stack of index cards three or four inches thick. They too were stained with age and use. He explained that when he was a young preacher his friend and mentor told him to begin memorizing Scripture. "You'll ne-er regret et," he mimicked. The handwritten cards helped him memorize and keep Scripture fixed in his mind. Only then would he highlight them in his Bible. I swallowed a lump in my throat as I flipped the pages. There was not a single opening without verses highlighted in one color or another, some in colored pencil, others in marker. Here in my hands was a lifetime spent following in the footsteps of the Savior. My eyes tear up just contemplating the sacrifices he must have made through the years and the number of souls that will one day be in heaven due to one man's humble dedication to God.
I have fondly recalled all of that to hopefully encourage you in this; teachers, preachers, dads, moms and Christians, we all grow weary from time to time. Life presents us with trials that will test our faith. Sometimes, we just seem to run into a case of writer's block that lasts longer than we hoped, and other times we are afraid to become more for God than who we are now. During those times, might I suggest, if you can, look at an old Duck-taped, rubber-banded, circled, arrowed and edge darkened preacher's Bible and consider that God has blessed us with a great gift—His Word, direction and love, all waiting for us to simply reach out and accept it. You just may be awed at how humbling and inspiring it can be. "Your words were found, and I ate them, And Your word was to me the joy and rejoicing of my heart; For I am called by Your name, O LORD God of hosts" (Jeremiah 15:16). "This Book of the Law shall not depart from your mouth, but you shall meditate in it day and night, that you may observe to do according to all that is written in it. For then you will make your way prosperous, and then you will have good success" (Joshua 1:8).
Blessed is the man Who walks not in the counsel of the ungodly, Nor stands in the path of sinners, Nor sits in the seat of the scornful; But his delight is in the law of the LORD, And in His law he meditates day and night. He shall be like a tree Planted by the rivers of water, That brings forth its fruit in its season, Whose leaf also shall not wither; And whatever he does shall prosper. (Psalm 1:1-3)
Click Here for a FREE monthly reminder when each new issue
of Gospel Gazette Online has been published to the Internet.
Click Here to send the URL for this page to a friend
Click Here to send your comments about this page to Gospel Gazette Online