Vol. 16 No. 12 December 2014
---
Islam: Is Jesus the Son of God?
Robert Johnson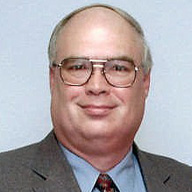 What does Islam say about Jesus Christ? As stated on one Muslim website"
Muslims do not believe that Jesus is God, nor they believe that God ever chose to come down to earth in a form of a man to die for our sins to purify us and forgive us. According to Islam, Jesus never died on the cross, nor ever wanted to die on the cross, nor ever was born to die on the cross. Muslims believe that Jesus was sentenced to death, and people thought that he got executed on the cross. The Holy Quran rejects this idea, and claims that it is a false one. Jesus never died on the cross, nor he ever died for anyone's sins.
The Koran, 4:156-158, says, "And their saying: Surely we have killed the Messiah, Isa son of Marium, the apostle of Allah; and they did not kill him nor did they crucify him, but it appeared to them so (like Isa) and most surely those who differ therein are only in a doubt about it; they have no knowledge respecting it, but only follow a conjecture, and they killed him not for sure." In contrast, Scripture is clear that Jesus is indeed the Son of God. Jesus affirmed, "I and the Father are one" (John 10:30). By inspiration John wrote, "In the beginning was the Word, and the Word was with God, and the Word was God… And the Word became flesh and dwelt among us, and we beheld His glory, the glory as of the only begotten of the Father, full of grace and truth" (John 1:1, 14). Jesus was truly God made flesh.
That Jesus was indeed crucified is testified, not only in Scripture, but also by external sources close in time to the event itself. Tacitus, a Roman historian (AD 56-117), and Lucian, a Greek satirist (AD 125-after 180), both testify to the crucifixion of Jesus.
Scripture is clear that Jesus died by crucifixion. The Romans were expert in the practice of crucifixion, and they made sure Jesus was dead before He was removed from the cross. "But when they came to Jesus and saw that He was already dead, they did not break His legs. But one of the soldiers pierced His side with a spear, and immediately blood and water came out. And he who has seen has testified, and his testimony is true; and he knows that he is telling the truth, so that you may believe" (John 19:33-35).
Scripture is clear that Jesus rose from the dead, and that His resurrection assures us His death is for the forgiveness of our sins. Each of the Gospel accounts testify to the resurrection, and Paul wrote of how 500 people at one time witnessed Him alive after His death (1 Corinthians 15:6). That His death provides for the cleansing of our sins is stated numerous times in Scripture. "For Christ also suffered once for sins, the just for the unjust, that He might bring us to God, being put to death in the flesh but made alive by the Spirit" (1 Peter 3:18).
Jesus is the Son of God, our Redeemer. May we understand what the truth of Scripture reveals to us about Him, about our need and how He offers us forgiveness and the hope of eternal life. "Who Himself bore our sins in His own body on the tree, that we, having died to sins, might live for righteousness – by whose stripes you were healed" (1 Peter 2:24).

---
Hills and Valleys
Robert Johnson
"But the land that you are going over to possess is a land of hills and valleys, which drinks water by the rain from heaven, a land that the Lord your God cares for. The eyes of the Lord your God are always upon it, from the beginning of the year to the end of the year" (Deuteronomy 11:11-12). The land the Israelites entered was one abundantly blessed by God. Whether one looked to the hills or to the valleys, God's care was clear. It was understood that God was behind the fertile land from which they would reap bountiful harvests. They and the land were recognized to be in the protection of God by their enemies. As long as they remained faithful to God, He would always be with them, to provide and to care for them.
The time the Israelites spent in this land, though, would not always be easy. They had allowed idolatrous nations to remain among them. These nations would be a snare to Israel, seeking to turn them away from God. Their lives would find hills and valleys, good times as well as bad, trials with the blessings. If only they had remembered that God was with them through it all! By forsaking God, they abandoned their source of blessings. They would one day find themselves in a foreign land, taken captive because of their sins.
Not all of life is filled with mountain top experiences, but neither is life always lived in the valleys. We also have highs and lows in our lives, good times and bad, hills and valleys. We need to remember God is with us through it all. He is a constant source of strength and blessing for our lives. If we seek Him and His will, He will provide for us. Paul reflected this when he wrote, "I can do all things through him who strengthens me" (Philippians 4:13). Peter had this confidence, too – "casting all your anxieties on him, because he cares for you" (1 Peter 5:7).
God helped Israel live in a land of hills and valleys. As long as they followed Him in good times and bad, His strength never failed them. We as Christians can be victorious in the highs and lows of our lives, too. If we keep our lives focused on Him who loved us and offered Himself for us, He will never fail us. May we remember, while on the peaks of life, it is our loving Heavenly Father who provides every good and perfect gift (James 1:17). May we also realize, even in the depths of despair, that God will provide the strength to see us through (Romans 8:35-38).

Click Here for a FREE monthly reminder when each new issue
of Gospel Gazette Online has been published to the Internet.
Click Here to send the URL for this page to a friend
Click Here to send your comments about this page to Gospel Gazette Online