---
Maturity
Andy Robison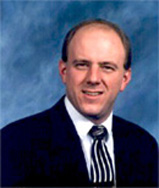 "Maturity" receives several definitions for different uses in language. A mature plant is one that is fully grown and developed. A bond that is due has matured. Something that has matured has come to a desired or full condition—it is ripe. These definitions—especially the first and third—are ever so applicable to the maturity of the Christian's heart.
While it could never be said that any Christian has grown to perfection, Scripture reveals an inspired expectation that time in Christ will bring one to more maturity than when he or she began (Hebrews 5:12 -14). Sadly, though, it is often the case that those who have been Christians long have not matured in knowledge, discernment or character.
Immaturity of character is especially noticeable and troublesome. Such immaturity is illustrated biblically in the account of Miriam and Aaron chiding Moses, "'Has the LORD indeed spoken only through Moses? Has He not spoken through us also?'" (Numbers 12:2). Such jealousy of positions of authority shows immaturity of character. Miriam was struck leprous because of the incident (Numbers 12:9-10). Ananias and Sapphira could be labeled immature because they sought the approval of their peers at the expense of their integrity. They so wanted to look good that they lied about how much money they were giving. They lived, apparently, for attention. They were struck dead (Acts 5:1-11).
Numerous modern examples of these types of immaturity could be cited. Someone becomes upset because he doesn't get as much time leading in worship services as one of his relatives. A jealous member seethes because he is not even considered by the congregation for the eldership. Immaturity often masquerades as pride.
Maturity in character might be defined as the fulfillment of one's responsibilities—even sacrificially—whether one asked for those responsibilities or not. Consider Paul, a "chosen vessel" (Acts 9:15) who became a great preacher but suffered much for it (2 Corinthians 11:22-33). Yet, he handled it well. In Philippians 3, he listed some of his former claims to fame but rejoiced in counting them all loss for the sake of the knowledge of Christ. Then, he admonished appropriately, "Therefore let us, as many as are mature, have this mind…" (Philippians 3:15). Such is maturity of character. Those who are mature fret not at the qualities or materials they do not have, but rejoice in coping with the responsibilities they have come to own.

---
W. Terry Varner
The words "God is" occur 157 times in both the Old and New Testaments. It is a tremendous affirmation. So much is held dear in the words, "God is." We do not have to look too far to see the importance of the words, "God is." Negatively, if 'God is not,' then there would be no creation. If 'God is not,' then, we have no adequate answer as to man's origin. If 'God is not,' then, we would have no Word of God. If 'God is not,' then, we would have no Son of God and Savior. If 'God is not,' then, the church has no reason to exist. If 'God is not,' then, man would be lost forever.
Men respond variously to the words, "God is." The atheist says he knows that there is no God (Psalm 14:1). The agnostic says he is unable to know that God is or God is not. The materialist claims he does not need God; a biblical example is the rich farmer in Luke 12:13-21. However, what about the responses from the Christian? The Christian will tell you that there is nothing to this life without the existence of God. The Christian knows how vital the importance of a strong faith is in the fact that "God is."
'God is' affirms God's existence. The existence of God is inherent in the words, "God is." God has not left man to grope in darkness about His existence. God has not left us in doubt about the importance of the matter. God is One in whom we must believe (Hebrews 11:6). God would not ask man to believe that which could not be believed. Our faith is based upon the Word of God (Romans 10:17). "I am the Almighty God; walk before me" (Genesis 17:1). The phrase, "I am the Lord God Almighty" (Leviticus 19:2-4) is a declaration from God that man is not to take lightly.
"God is" draws attention to God's nature. God's nature involves His character, His attributes and His personality. Daniel said, "the people that know their God shall be strong, and do exploits [great things]" (11:32). In both Testaments, God is more than a match for all the evil that confronts man. God "loves" (John 3:16), "hates" (Proverbs 6:16), God "cares" (1 Peter 5:7) and man can "grieve‖ God" (Genesis 6:6). Malachi said that God is unchangeable: "For I, Jehovah, change not" (3:6). God is "from everlasting" [i.e. eternal] (Psalm 93:2). Paul wrote of God's nature as pure: "the glory of the incorruptible God" (Romans 1:23). Moses said that God is always truthful: "God is not a man that He should lie, that He should repent" (Numbers 23:19).
"God is" affirms man is responsible. God created man in "His image, and after His likeness" (Genesis 1:26-27); man has godly traits given him that God possesses. For example, man loves, hates, thinks, acts, is a creature of choice, is relational in nature, etc. God made man a free moral agent with the ability to obey or disobey. When God placed man in the Garden of Eden, God gave man the ability to choose to obey or to disobey. "God commanded the man, saying, Of every tree of the garden you may eat: But of the tree of the knowledge of good and evil, you shall not eat of it: for in the day that you eat thereof you shall surely die" (Genesis 2:16-17).
Since "God is" Who He is and man is who he is, man, if he is honest, can understand his responsibility to the "God who is." There is not a man among us who cannot understand that this is true. All men are subject to God. We are to obey God; however, being creatures of choice, we also can disobey God and suffer the consequences. "Remember now your Creator in the days of your youth" (Ecclesiastes 12:1). God calls us to be responsible.

Click Here for a FREE monthly reminder when each new issue
of Gospel Gazette Online has been published to the Internet.
Click Here to send the URL for this page to a friend
Click Here to send your comments about this page to Gospel Gazette Online