---
Snow, Beautiful Snow
Raymond Elliott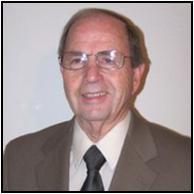 This subject is on the mind of most everyone today (February 12, 2010). It is rare when we do have snow this far south. Remember other occasions (i.e., Opp, AL on March 14, 1973, 6"–8"; Prattville, AL on March 14, 1993, 6"; as a boy in north Georgia).
Snow is the handiwork of God and shows His Almighty power. Psalm 148:8 reads, "Fire and hail, snow and vapor; Stormy wind, fulfilling his word…" The word "snow" is mentioned 20 times in the Bible—5 times in the Book of Job.
The power of God is manifested in the field of physical science. God asked 40 questions in Job 38 that are still marvelous today. Consider these samples: "Have you entered the treasury of snow, Or have you seen the treasury of hail…" (Job 38:22). This verse suggests the availability of snow and also the importance of the quality of snow.  Snow collects nitrates, free ammonia, etc. The source of the snow is God.
"For He says to the snow, 'Fall on the earth'; Likewise to the gentle rain and the heavy rain of His strength" (Job 37:6). Snow could be found in Palestine, in the mountain ranges of Lebanon and on Mount Hermon. Snow might also visit Jerusalem.
"She is not afraid of snow for her household, For all her household is clothed with scarlet" (Proverbs 31:21). "Like the cold of snow in time of harvest is a faithful messenger to those who him for he refreshes the souls of his masters" (Proverbs 25:13).
Snow is connected with the thought of punishment. Remember Miriam in Numbers 12:9-10. "So the anger of the Lord was aroused against them, and He departed. And when the cloud departed from above the tabernacle, suddenly Miriam became leprous, as white as snow. Then Aaron turned toward Miriam, and there she was, a leper." The end of the wicked is compared to snow. "As drought and heat consume the snow waters, so the grave consumes those who have sinned" (Job 24:19).
Snow is connected with deity and angels. On the mount of transfiguration we have, referring to Jesus Christ, "His clothes became shining, exceedingly white, like snow, such as no launderer on earth can whiten them" (Mark 9:3). In Revelation 1:14, we find, "His head and hair were white like wool, as white as snow, and His eyes like a flame of fire…" Notice regarding "the angel of the Lord" in Matthew 28:3. "His countenance was like lightning and his clothing as white as snow."
Snow is connected with the guilt of man's sin and his inability to rid himself of the stain of sin. "If I wash myself with snow water, and cleanse my hands with soap, Yet You will plunge me into the pit, and my own clothes will abhor me" (Job 9:30).
Snow is connected with the forgiveness of sins. "Come now, and let us reason together, says the Lord, Though your sins are like scarlet, they shall be as white as snow; though they are red like crimson, they shall be as wool" (Isaiah 1:18). "Wash me thoroughly from my iniquity, and cleanse me from my sin. …Purge me with hyssop, and I shall be clean; wash me, and I shall be whiter than snow" (Psalm 51:2, 7). "In that day a fountain shall be opened for the house of David and for the inhabitants of Jerusalem, for sin and uncleanness" (Zechariah 13:1; see also Matthew 26:28; John 1:29; Ephesians 1:7; 1 John 1:7).
The song, "There is a Fountain Filled with Blood," reminds us that the blood of Christ cleanses us for all eternity. "Then one of the elders answered saying to me, 'Who are these arrayed in white robes, and where did they come from?' And I said to him, 'Sir, you know.' So he said to me, 'These are the ones who come out of the great tribulation, and washed their robes and made them white in the blood of the Lamb'" (Revelation 7:13-14). Notice also the lyrics from the song, Whiter than Snow.
Lord Jesus, I long to be perfectly whole;
I want Thee forever to live in my soul;
Break down ev'ry idol, cast out ev'ry foe:
Now wash me, and I shall be whiter than snow.
Lord Jesus, look down from Thy throne in the skies,
And help me to make a complete sacrifice;
I give up myself and whatever I know:
Now wash me, and I shall be whiter than snow.

Lord Jesus, Thou see-est I patiently wait;
Come now, and within me a new heart create;
To those who have sought Thee,
Thou never saidst No:
Now wash me, and I shall be whiter than snow.
Whiter than snow, Yes, Whiter than snow;
Now wash me and I shall be whiter than snow.

---
Godly Trust
Chad Ezelle
"And my God shall supply all your needs according to His riches in glory by Christ Jesus" (Philippians 4:19). Life will have disappointments and hardships. That's pretty much inevitable. It's going to happen, but how will you deal with them? Will you trust God's providence? Will you allow Him to "supply all your needs according to His riches"? Or will you keep trying to overcome hardships on your own? Maybe you've tried to get over hardships that you don't even understand. Will you commit to allowing God to supply those needs? Will you let His peace that passes all understanding characterize your life?

Click Here for a FREE monthly reminder when each new issue
of Gospel Gazette Online has been published to the Internet.
Click Here to send the URL for this page to a friend
Click Here to send your comments about this page to Gospel Gazette Online