Vol. 15 No. 1 January 2013
---

Healthy Words
Mark McWhorter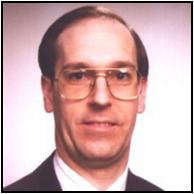 "Holding fast the faithful word as he hath been taught, that he may be able by sound doctrine both to exhort and to convince the gainsayers" (Titus 1:9). Paul told Titus that he should hold fast to the faithful Word – the Gospel – that Paul had taught him. By doing this, Titus would be able to use sound doctrine to convince and exhort others, particularly in this verse, those causing trouble. The word "sound" comes from the Greek word from which we get "hygiene." "Hygiene" means healthy, for good or wholesome. By knowing and using the Gospel, Titus would bring spiritual health to those he taught.
In 1 Timothy 6:3, Paul used the same Greek word, and it is translated as "wholesome." Paul said that those who will not acknowledge wholesome teaching are proud and really do not know anything. They end up arguing about anything and everything, intent on causing trouble and hoping to gain from the situation. Titus was told to speak those things that represent healthy doctrine (Titus 2:1).
In Proverbs 3:8, we are told that fearing the Lord and using His wisdom (His words) will be healthy – "health to thy navel, and marrow to thy bones." Not only will obeying God make us spiritually healthy, but it will encourage physical health in many ways. Proverbs 4:22 reads, "For they are life unto those that find them, and health to all their flesh." In this verse, the Hebrew word for "health" means "heal, cure or medicine." Indeed, God's Word is the medicine for our spiritual life and can bring better health in the physical.
Make sure you are getting healthy words. Study your Bible. Learn all you can from it. Obey God and put those healthy words to use in your life. If any of this is hard to understand, ask an adult to help you.

---
What is RIGHT with the Church?
Mark N. Posey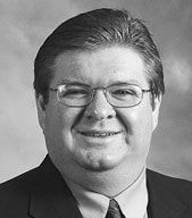 The church is the body of Christ, of which He is the Head (Ephesians 1:21-23). The body of Christ is made up of all baptized believers in Jesus Christ from the day of Pentecost (Acts 2) until Christ's return. The word "church" comes from the Greek word ekklesia, which is defined as "an assembly" or "called-out ones." The root meaning of "church" is not that of a building, but of people. Sometimes people disparage the church and say awful things about it; however, our thoughts and words should reflect respect, honor and appreciation for the church. The church is right, and we must communicate the blessings and benefits of it; therefore, what is right with the church?
The FOUNDATION is right. Everything must have a proper foundation, whether it is a marriage, building or church. Jesus built His church upon the foundation of faith (Matthew 16:13-19). The church has the right foundation because Jesus is that foundation (1 Corinthians 3:11; Ephesians 2:20-21). The foundation of Jesus is solid as rock (Matthew 7:24-27).
The FATIH is right. Doctrine is simply that which we teach. Some teach truth while some teach falsehood. Those who teach falsehood pervert the Word of God. Those who teach truth affirm the Word of God. It is the truth for which we should "earnestly content" (Jude 3). The church has the right doctrine because Jesus is that doctrine (Acts 8:35)!
The FELLOWSHIP is right. Fellowship is the life blood of the church (Philippians 1:3-6; Acts 2:42). The early church spent time together on the basis of new family relationships in Christ. Over and over came the instructions: suffer together (1 Corinthians 12:26), rejoice together (Romans 12:15), carry each other's burdens (Galatians 6:2), restore each other (Galatians 6:1), pray for each other (Romans 15:30), encourage each other (Romans 1:12), forgive each other (Ephesians 4:32), confess to each other (James 5:16), be truthful with each other (Ephesians 4:25), spur each other on to good deeds (Hebrews 10:24) and give to each other (Philippians 4:14-15).
The FOCUS is right. The soul is infinite in value (Matthew 16:24); therefore, the church's fixation is souls (Mark 16:15). In fact, Jesus was moved with compassion when He saw the mass of lost souls (Matthew 9:35-36; 14:14; 15:32). Such compassion motivated Him to do two things. First, He asked His disciples to pray that God might "send out laborers into His harvest" (Matthew 9:37-38). Then, to do something about it Himself, that is, to select and to send out His apostles (Matthew 10:1, 5-7). Do we ever find ourselves filled with compassion for the lost and doing something about it? If we can only have this same compassion for lost souls, we will not rest till we are striving to bring them to Jesus (cf. Romans 10:1)!
The FUTURE is right. When Jesus returns, He's coming for His church (1 Corinthians 15:24). Paul said, "the dead in Christ will rise first. Then we who are alive and remain shall be caught up together with them in the clouds to meet the Lord in the air. And thus we shall always be with the Lord" (1 Thessalonians 4:16-17). Each day we should live for the One that died for us (2 Corinthians 5:14-15). Therefore, heaven will surely be worth it all!

Click Here for a FREE monthly reminder when each new issue
of Gospel Gazette Online has been published to the Internet.
Click Here to send the URL for this page to a friend
Click Here to send your comments about this page to Gospel Gazette Online