---

God Does Not Need Anything from Us
Marilyn LaStrape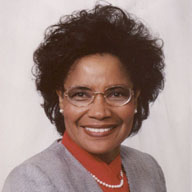 Paul by inspiration in Acts 17:24-25 made a most magnanimous declaration to the Athenians about God's divinity and fundamental nature. "God, who made the world and everything in it, since He is Lord of heaven and earth, does not dwell in temples made with hands. Nor is He worshiped with men's hands, as though He needed anything, since He gives to all life, breath, and all things." This passage alone lets us know that God needs nothing from us.
Paul staunchly proclaimed this eternal truth about God in Romans 11:33-36. "Oh, the depth of the riches both of the wisdom and knowledge of God! How unsearchable are His judgments and His ways past finding out! 'For who has known the mind of the LORD? Or who has become His counselor? Or who has first given to Him and it shall be repaid to him?' For of Him and through Him and to Him are all things, to whom be glory forever. Amen." He told the church at Corinth, "Not that we are sufficient of ourselves to think of anything as being from ourselves, but our sufficiency is from God" (2 Corinthians 3:5).
If these were the only three passages in the entire Bible speaking of God's divinity and fundamental nature, they would be enough to let us know that God does not need anything from us! This does not in any way mean that He does not want the very best for us. He demonstrated His ultimate desire for our redemption and eternal life when He gave us Jesus Christ. God wants us to respond to Him in the obedience of faith, but He does not need us to respond. Why? Whether we choose Him or reject Him, He will still be God in all of His superlative glory, power, wisdom and sovereignty!
Humankind uses the words "want" and "need" interchangeably with the same emphasis. However, in the most elementary sense, a want is something desired; a need is something necessary. In our pursuit of the divine relationship, we must come to understand our need for God and His desire for us.
David earnestly warned his son Solomon about the absolute necessity of obedience to God's commandments. "As for you, my son Solomon, know the God of your father, and serve Him with a loyal heart and with a willing mind; for the LORD searches all hearts and understands all the intent of the thoughts. If you seek Him, He will be found by you; but if you forsake Him, He will cast you off forever" (1 Chronicles 28:9). David understood all too well the nature and justice of God demands our obedience, since we are dependent on Him for every breath we take!
Job in defending his obedience to his friends said, "My foot has held fast to His steps; I have kept His way and not turned aside. I have not departed from the commandment of His lips; I have treasured the words of His mouth more than my necessary food" (Job 23:11-12). In the midst of his indescribable agony and lack of understanding of that agony, Job still knew he needed God above all else!
God does not need our advice, our opinions or our questions. Job attempted to advise God by giving Him his opinion on how the world should have been ordered. In Job 38:2-4, God's response was, "Who is this who darkens counsel by words without knowledge? Now prepare yourself like a man; I will question you, and you shall answer Me. Where were you when I laid the foundations of the earth? Tell Me if you have understanding." God told him in Job 41:11, "Who has preceded Me that I should pay him? Everything under heaven is Mine."
The elders with the children of Israel presumed to question the actions of God. God told His prophet Ezekiel, "Son of man, speak to the elders of Israel, and say to them, 'Thus says the LORD God, Is it to inquire of Me that You come? As I live, declares the LORD God, I will not be inquired of by you" (Ezekiel 20:3 ESV). God's blunt response was the end of the inquiry.
God told the house of Israel of their dependence on Him in Isaiah 46:4-5. "Even to your old age, I am He, and even to gray hairs I will carry you! I have made, and I will bear; even I will carry, and will deliver you. To whom will you liken Me, and make Me equal and compare Me, that we should be alike?" God is the all sufficient, the everlasting, the self-existent One.
We sing the song, "I Need Thee Every Hour," and that is true. I am taking that a step further and saying we need Him all the seconds and the minutes which make up every hour! Isaiah 66:1-2 (ESV) reads, "Thus says the LORD: 'Heaven is My throne, and the earth is My footstool; what is the house that you would build for Me, and what is the place of My rest? All these things My hand has made, and so all these things came to be,' declares the LORD. 'But this is the one to whom I will look: he who is humble and contrite in spirit and trembles at My word.'"

Click Here for a FREE monthly reminder when each new issue
of Gospel Gazette Online has been published to the Internet.
Click Here to send the URL for this page to a friend
Click Here to send your comments about this page to Gospel Gazette Online