Vol. 14 No. 9 September 2012
---
Praying for Pain
Ed Benesh
Therefore, since we have been declared righteous by faith, we have peace with God through our Lord Jesus Christ. We have also obtained access through Him by faith into this grace in which we stand, and we rejoice in the hope of the glory of God. And not only that, but we also rejoice in our afflictions, because we know that affliction produces endurance, endurance produces proven character, and proven character produces hope. This hope will not disappoint us, because God's love has been poured out in our hearts through the Holy Spirit who was given to us. (Romans 5:1-5)
Have you ever prayed for pain? I doubt that any of us have, and yet over and over, we are told about it and called to understand that there are great benefits to it. For instance, most of us have heard the saying "No pain, no gain." It is true in spiritual circles as well.
Consider Paul's words in Romans. Notice that Paul says the pathway to hope, that confident, forward-looking expectation of eternal salvation, is laid by trial and tribulation. To put it another way, you cannot find hope until you have seen it through the eyes of pain and suffering.
This is often why those who are hurting or suffering can have a clearer picture of spiritual matters. That is why the near-death experience can so radically change a person's worldview. It is the "how" behind the change we see from time to time in people who go from purposeless and meaningless existences to full and meaningful lives that embrace the everyday in every way. They have lived, loved, been hurt, lost loved ones, and their eyes have been opened.
So, again, let me ask, "Do you ever pray for pain?" You may not realize it, but you do. When asking for God's wisdom, patience, correction or guidance, then you ask for pain, since it is one of the tools in the toolbox of God to open your eyes, get you back on track, and make your life meaningful and hopeful. You may not pray for it directly, but embrace it when it comes because of the hope that it can bring.

---
The Battle for Holiness
Mark N. Posey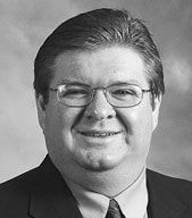 Recently, I heard a preacher say, "We are in battle, but we're not sure why. We are trying to be holy, but many of us don't really know what it means to be holy. We are trying to be holy, but many of us don't know how to be holy." He's right! The word "holy" simply means, "set apart for God's use." Do you want to be holy? Do you want to be "set apart" for His use? Paul said, "be ye transformed by the renewing of your mind" (Romans 12:2). Transformation – the process of becoming holy – begins in your mind. Peter also spoke of this theme in 1 Peter 1:13, "Therefore gird up the loins of your mind, be sober, and rest your hope fully upon the grace that is to be brought to you at the revelation of Jesus Christ." He challenged us to live holy lives, and he showed us the process of holy living begins with the way we think – holiness begins in the mind. Once we win that battle, we will begin to see changes in the way we live. We will examine three elements of holiness.
Preparation "Therefore gird up the loins of your mind…" Girding the loins of your mind means preparing yourself for strenuous mental activity (i.e., your mind has become a battlefield; get ready to fight). Every day, we encounter thousands of events and images that attempt to influence the way we think. If we are not careful and cautious, we will find ourselves being influenced by the world, instead of by the Word. Holiness begins in the mind. For this reason, it is essential that our minds be prepared for action.
Separation "…be sober…" The word "sober" means, "clear-minded." Peter was saying that if one is going to live a holy life, he has to keep his head on straight. We must detach ourselves from our emotions so that they do not have the power to control us – just as we detach ourselves from our possessions and the things of this world.
Concentration "…rest your hope fully upon the grace that is to be brought to you at the revelation of Jesus Christ." The word translated "grace" is charis. It means, "kindness shown to someone that is undeserving." It describes the kindness God shows to us. God shows kindness to us not because we are good, but because He is good. Our hope is in His goodness, not in our own. We cannot learn to live holy lives until we learn to take our eyes off of ourselves and concentrate on God. He should be the center of our attention.
For Christians, the problem is not so much a matter of wanting to be holy as it is winning the battle to be holy. How are you doing? Are you committed to being more holy today?

Click Here for a FREE monthly reminder when each new issue
of Gospel Gazette Online has been published to the Internet.
Click Here to send the URL for this page to a friend
Click Here to send your comments about this page to Gospel Gazette Online