---
The Loss of Our Children from the Lord
Robert D. Rawson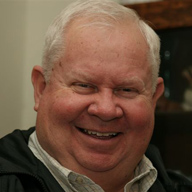 If we had back in attendance at worship services, Bible classes and Christian activities the young people who grew up in the local church, each congregation would have to build larger rooms, auditoriums and activity areas to accommodate the numbers. It is a shame to lose anyone, but especially those who sat at the feet of teachers and parents who sought to guide them into faithfulness to the Lord. In spite of the efforts, too many children fell away, and the challenge of bringing them back is a great one. Some have developed unwholesome attitudes since departing.
Really, there is only one thing which will bring the lost to the Lord. Abraham said to the rich man (Luke 16:19-31) when he asked for help from the dead for his five brothers lost back on earth: "They have Moses and the Prophets; let them hear them." Then he added, "If they were not persuaded by Moses and the Prophets [the Word of God] neither would they be persuaded though one went unto them from the dead."
We substitute some things hoping good will come. It is good to be around those erring souls, to encourage them with parties and showers when they marry, and when they are about to bear children themselves, but rarely do these good events bring anyone to return to the Lord. It is good to plead for the cause of truth, the Lord's sacrifice at the cross and all the other spiritual ideals that Jesus taught, but rarely does anyone return to the Lord from those conversations. The truth is Abraham had it right: Respect for God and His Word will bring someone back to the right and not anything else. A good deed done to them, a good conversation shared with them or our personal good example are the right things to do, but till we mention to them "God's Word has to lead you" or "Please understand God loves you and wants you to serve Him," we have not done enough of the right kind of interaction with them. In fact, should not we parents bring up these comments and questions when our children are growing up in the family?  I am afraid too little attention has been given to conversations that lead to explaining 'why' God wants us to love him and behave the 'word spoken' way.

---
Paul Clements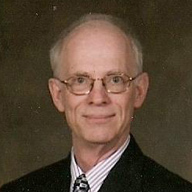 We are coming up on a time of year when well-intentioned people often spend too much for gifts, etc. We need to have a proper perspective in this matter. Did you know you can hold a coin so close to your eye that you can't see anything but the coin? However, if you move the coin away from your eye, it becomes much "smaller" and the world around it becomes "larger." It is all a matter of perspective, and you determine that perspective.
It is also noteworthy that sometimes things become way too important to us, and we pass on that perspective to those around us (e.g., our children). We even let things come between God and us. Not good! In regard to proper perspective, money and possessions do not need to have first place in our lives. One writer said "getting all we can and canning all we get" can become an obsession. Nobody should be rebuked for being industrious and hardworking, but when the making and collecting of money and possessions becomes an end in itself, rather than a means to serve God and provide for our family, then we are holding the coin too close to our eye. It restricts our vision, our perspective.
The Bible says, "the love of money is the root of all kinds of evil: which while some coveted after, they have erred from the faith…" (1 Timothy 6:10). Notice the passage does not say "money is the root of all kinds of evil," but rather the love of money is the problem. One does not have to have a lot of money to love it. Could this qualify as covetousness? Covetousness is the inordinate desire to have something. So yes, the love of money could fall into the category of covetousness. To covet is a sin (Colossians 3:5). Have you ever heard of anyone confessing to be guilty of the sin of covetousness? Rarely, if ever have I heard such. I guess none of us have a problem with this sin.
Yet, we hear children of God who think money, talk money and live money. We see members of the church who forsake their spiritual responsibilities, forsake the assembly, neglect their families or destroy their health for money. Yet, nobody has a problem with covetousness, right?
This ought to make us think, huh? Remember, "for where your treasure is, there your heart will be also" (Matthew 6:21). Take care to beware.

Click Here for a FREE monthly reminder when each new issue
of Gospel Gazette Online has been published to the Internet.
Click Here to send the URL for this page to a friend
Click Here to send your comments about this page to Gospel Gazette Online