---
Moses: A True Leader
Adam B. Cozort

Outside of the Lord Himself, there is no other individual within the pages of Scripture about whom we know more than Moses. There are four books of the Old Testament dedicated to his leadership (Exodus), his role as lawgiver (Leviticus), his "survival skills" (Numbers) and his speeches (Deuteronomy). Within the pages of these four books, God reveals to man an individual who did not seek fame or personal glory. Yet, Moses was exactly the type of leader the children of Israel needed.
It is interesting to note that one of the greatest leaders of biblical record was not, at first, a willing participant. When God called Moses from the burning bush (Exodus 3:1-10), Moses responded by giving every possible excuse he could find as to why God had made a mistake. However, his caution and fear in taking the job showed that he was exactly the type of leader Israel needed.
God found in Moses an individual who understood that he could not lead these people by himself. Rather, he needed help, not just from God, but from those around him as well. Without the assistance of men such as Jethro, Aaron and Joshua, Moses' life would have been far more difficult than it already was! Moses was not self-centered, but instead was willing on a number of occasions to sacrifice himself for the people he led. It is, therefore, obvious that as Moses led the people of Israel, he placed his trust, not in himself, but in God.
There is no greater time at which this is seen than the parting of the Red Sea as recorded in Exodus 14. Here Moses shows his true nature and leadership qualities. Most important of all is the emphatic way in which Moses maintained his trust in God.
The context of Exodus 14 records that the armies of Pharaoh were sent to stop the exit of the children of Israel from Egypt. God, leading the children of Israel by a cloud during the day and a pillar of fire at night, brought them to the banks of the Red Sea. It is at this point that the armies of Pharaoh caught up to the children of Israel, and the children of Israel showed their lack of faith in God. They approach Moses and stated, "Because there were no graves in Egypt, hast thou taken us away to die in the wilderness? Wherefore hast thou dealt thus with us, to carry us forth out of the land of Egypt? Is not this the word that we did tell thee in Egypt, saying, Let us alone, that we may serve the Egyptians? For it had been better for us to serve the Egyptians, than that we should die in the wilderness" (Exodus 14:11-12). Moses, however, showed two vital attributes of his trust in God.
He trusted in God with confidence. He responded to the despondent Israelites by telling them, "Fear ye not, stand still, and see the salvation of the Lord which he will shew to you this day" (Exodus 14:13a). Moses had full confidence in the Lord, even though God had not yet told Moses what He would do, or what He expected Moses to do. Moses was assured that God had not forsaken them, nor brought them out there to die. Instead, he exuded his confidence by telling them to "stand still, and see the salvation of the Lord." Moses proved himself to be a true leader through his confidence in God instead of in himself.
He trusted in God completely. Notice the complete nature of Moses' reply to the people. He said, "For the Egyptians whom ye have seen today, ye shall see them again no more forever. The Lord shall fight for you, and ye shall hold your peace" (Exodus 14:13b-14). Moses told the children of Israel that God would not only save them, but He would defeat the Egyptians as well. There was no wavering or sign of fear in the statement of Moses, but an utter and complete acknowledgment of the power of God to take care of His people. God proved that Moses' faith was not in vain, and He gave Israel a way of escape from their Egyptian pursuers.
This instance is only the beginning of the exhibits that could be brought forth about the leadership qualities of this faithful servant of God. However, it sets before us the final understanding that Moses had in all things: God is in control, and our faith must be in Him. With that understanding, we, too, can be the type of leaders God would have us be.

---
Robert Johnson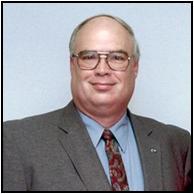 Valentine's Day is best known as a time when people show their love and affection to others, usually through the sending of cards and gifts, typically candy and flowers. The US Greeting Card Association estimates over 1 billion cards are sent on this occasion. The event is typically associated with romance, although there are cards for all kinds of relationships, including relatives, friendships and even one's boss!
Interestingly enough, the term Valentine is more than the name of a greeting card, or a term of endearment for another. It originated with an individual by the same name purported to have been martyred for his Christian faith in the late 200's A.D. Stories regarding his life surfaced well after his death, sometime around A.D. 1493, so there is no degree of certainty or credibility that can be attached to them. However, one thing that seems to be associated with this person was the idea of sacrificial love, seen in his dying for his faith. The transition from this to romance happened during the time of Chaucer (A.D. 1343-1400).
While I'm not saying the expression of love is wrong, in harmony with the will of God, it is interesting to me how the world always wants to put its own spin on things. Such is the nature of the world. I doubt few today realize that there was a person named Valentine, and that the love he represented was supposed to be sacrificial and spiritual. Our concept today has been dictated by the philosophy of the world, and in many cases, as testified by the greeting cards available in stores, or specials on television, turned into something lustful and sinful. It is interesting how the first works of the flesh listed in Galatians 5:19-21 is love, or better lust, perverted by sin, in sexual immorality and promiscuity. Contrast this to the pure expression of love as a fruit of the Spirit (Galatians 5:22).
As we assemble to worship God, we are reminded of the greatest love of all, God's love for us revealed through His Son, and His sacrifice on our behalf. There is no greater love than the love of God, agape love, seen in Christ. "By this we know love, that he laid down his life for us" (1 John 3:16). "Greater love has no one than this, that someone lay down his life for his friends" (John 15:13). This is not one person using another, as the world often expresses it, but the greatest of all commitments, that the greatest of all needs could be met. "See what kind of love the Father has given to us, that we should be called children of God; and so we are. The reason why the world does not know us is that it did not know him" (1 John 3:1).
To reflect this love, we are called on to commit ourselves to God and His Son, to sacrifice for Him and for each other. Jesus said, "If you love me, you will keep my commandments" (John 14:15). John reminds us, "We ought to lay down our lives for the brothers" (1 John 3:16). While we certainly want God to have such a committed love for us, I wonder if we are willing to do so for Him? Just as genuine love on Valentine's Day goes beyond cards, candy and such, our love for God must go beyond words. It is seen in our desire to worship Him at every opportunity, because we desire to be in His presence, to give back from the prosperity with which He has blessed us, to sing His praise, to communicate with Him in prayer, to remember reverently His Son's death in the Lord's Supper, to hear Him speak to us from His Word. Beyond worship, we'll live faithfully to His will in everyday living, at home, work, recreation and everywhere.
This is the fruit real love will bring out in our relationship with Him.
James said faith is revealed, not just in word, but in deed (James 2:14-26). So real love, sacrificial love, the love of God in our hearts, will be evident in our lives. Have you settled for a worldly imitation of love, or do you have the real expression of it in your life? "By this we know that we love the children of God, when we love God and obey his commandments" (1 John 5:2).

Click Here for a FREE monthly reminder when each new issue
of Gospel Gazette Online has been published to the Internet.
Click Here to send the URL for this page to a friend
Click Here to send your comments about this page to Gospel Gazette Online