---
Buffet Style Religion
Ernest S. Underwood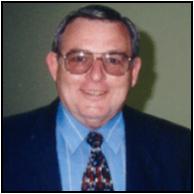 I served in the prisoner of war command during the Korean War. We had 60,000 prisoners and there were 3,000 of us. Such numbers kept life interesting to say the least. About eight or ten months after getting back to the U. S. and home, I got in my 1951 Ford and headed for the oil fields of New Mexico. Somewhere west of Dallas, I began to see billboards advertising something called "smorgasbord." Being a fellow who grew up in the hills of Tennessee, I had never heard of this stuff. My mother never made any of it that I could recall. I decided that I would just pull into one of those places and have me a taste of this exotic food called smorgasbord, just to see what it was like. Much to my chagrin and embarrassment I learned that this stuff was not a "food" but a way of serving it. All it was, was a buffet place where one could pick and choose what he liked.
As one begins to think about it, a lot of religions and religious people are choosing the "smorgasbord" system to believe and practice their particular brand of religion or "church." However, their system is as old as mankind. Let us notice a few examples.
Adam and Eve were the first. They were told by God what their duties and privileges were. They were also given a command of prohibition. Not being satisfied with God's way, they chose another way. We all know the results of their "pick and choose" philosophy." Then, there was Cain. Hebrews 11:4 states, "By faith Abel offered to God a more excellent sacrifice than Cain, through which he obtained witness that he was righteous." This tells us that God told both men what He expected of them in the worship they offered to Him. We know this because Paul tells us in Romans 10:17, "So then faith comes by hearing, and hearing by the word of God." Cain chose the buffet approach and decided to do what he wanted to do, rather than what God had commanded. Nadab and Abihu (Leviticus 10) chose their own brand of fire and God killed them. King Saul chose to save king Agag and the best of the herds and flocks, paying no attention to the command that God had given him. His kingdom was taken from him, and he died by his own hand.
Another prime example of the "pick and choose" religion was initiated by Jeroboam, first king of the northern kingdom of Israel (1 Kings 12:26-33). This king made at least four changes from what God had ordained. He changed the object of worship, the place of worship, the month (time) of worship and the priesthood. Having done these things, he then said to the people, "It is too much for you to go up to Jerusalem. Here are your gods, O Israel, which brought you up from the land of Egypt!" These gods were the golden calves he had placed at Bethel and Dan. Shamefully, the people chose idolatry rather than true service to the living God. God punished them by sending the Assyrian army into the land, taking the kingdom of Israel into captivity from which they never returned as an identifiable nation.
There are others who were likeminded. Ananias and Sapphira chose to offer lying worship to God and were stricken dead by Him. Those of Matthew 15 chose their traditions rather than the Word of God. Of these latter, Jesus stated that they were blind guides of blind men. He also stated that a plant that was the result of men's doctrines would be rooted up.
Someone may ask, "What is the point of your article?" Just this, this article is the result of a television advertisement by the First Methodist Church of DeFuniak Springs, Florida. In the advertisement the "pastor" of that church invites all to come. He then states that any who come will have the choice of three types of worship services. He prefaces his invitation by saying that different people like different kinds of worship services. As a result of such desires on the part of the people, the church offers three different types of services. One, says he, is "contemporary worship" for those who like praise bands and casual dress. A second worship is for folks who like the "traditional worship." The "pastor" does not elaborate on this one. According to the "pastor" the third worship is "casual." Again no elaboration, other than that they meet in the chapel "and break out the old Cokesbury Hymnal." The viewers of the advertisement are then encouraged to "pick and choose" the one which best suits their fancy.
It would be extremely interesting to see this "pastor" and the church which he serves try to fit this kind of "smorgasbord" worship into the text and context of the fourth chapter of the Gospel of John. It can't be done. They know it can't be done, and, they don't care that it can't be done! In reality, all of this follows exactly what Isaiah, Jeremiah and the apostle Paul spoke of in their writings. Note the following:
Isaiah 30:9-10 – "That this is a rebellious people, Lying children, Children who will not hear the law of the LORD; Who say to the seers, 'Do not see,' And to the prophets, 'Do not prophesy to us right things; Speak to us smooth things, prophesy deceits.'"
Jeremiah 5:30-31 – "An astonishing and horrible thing Has been committed in the land: The prophets prophesy falsely, And the priests rule by their own power; And My people love to have it so. But what will you do in the end?"
The apostle in 2 Timothy 4:1-4 – "I charge you therefore before God and the Lord Jesus Christ, who will judge the living and the dead at His appearing and His kingdom: Preach the word! Be ready in season and out of season. Convince, rebuke, exhort, with all longsuffering and teaching. For the time will come when they will not endure sound doctrine, but according to their own desires, because they have itching ears, they will heap up for themselves teachers; and they will turn their ears away from the truth, and be turned aside to fables."
We cannot practice a "pick and choose" (buffet) religion and be acceptable in the sight of the God of heaven. Jesus said, "God is Spirit, and those who worship Him must worship in spirit and truth." Those examples given in this article neither worshiped in the proper spirit (attitude), nor in the truth. One who loves God and desires to please Him will worship and serve Him as He commands and authorizes, not what the worshiper wants or prefers.

Click Here for a FREE monthly reminder when each new issue
of Gospel Gazette Online has been published to the Internet.
Click Here to send the URL for this page to a friend
Click Here to send your comments about this page to Gospel Gazette Online