---
Recreation
Raymond Elliott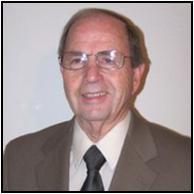 There is this nice gentleman who often walks his beautiful dog right by my house where I can see him from my window. Also, there are two ladies who live in our small subdivision who walk together regularly where I can see them from my office. Further, from time to time, there are others who either walk or jog through our community. This is good exercise for one's body and mind. After all, God formed our bodies in the beginning of time and He expects us to care for them.
The problem area lies not in the exercise itself, but in the amount of time consumed, when it takes place and how much we spend on it. For example we often see individuals jogging on Sunday morning while on our way to the worship assembly. However, that would also be true of people who go to some place of recreation like the lakes and coastal area on the weekends where they can ride in their boats and go swimming. Great emphasis is being placed in our modern society as to what we should eat and the amount of exercise that we should engage in on a regular basis. Untold millions of dollars are spent on exercise equipment, vitamins and other products to make us feel and look better. No problem, unless we speak of extremes and exclusions.
I can walk in my garage on a treadmill for thirty minutes and not move but a short distance. I can ride on a used exercise bike for thirty minutes and remain in the same spot where I began. However, we must understand that that which is perfectly harmless and even useful and healthful can be wrong if what is more important is excluded. I mean by that, the man or woman who is riding a bicycle or jogging on the Lord's Day and not attending the worship assembly of the Lord's church is doing wrong. A person who is careful and zealous for eating the healthiest foods may in fact be neglecting eating the Lord's Supper on the first day of the week. There is the matter of priority. What is more important, the care only for the body or the care for one's spiritual needs?
Jesus said, "It is written, 'Man shall not live by bread alone, but by every word that proceeds from the mouth of God'" (Matthew 4:4). The Preacher wrote in Ecclesiastes 12:13 to "Fear God and keep His commandments, For this is man's all." And the wise man wrote in Proverbs 3:7-8, "Do not be wise in your own eyes; Fear the Lord and depart from evil. It will be health to your flesh, and strength to you bones." In his speech to the elders of the church of Ephesus, Paul said, "So, brethren I commend you to God and to the word of His grace, which is able to build you up and give you an inheritance among all those who are sanctified" (Acts 20:32). That which will strengthen the inner man is found in the words of Paul concerning brethren who had been "nourished in the word of faith and of the good doctrine which you have carefully followed" (1 Timothy 4:6). "Therefore we do not lose heart. Even though our outward man is perishing, yet the inward man is being renewed day by day" (2 Corinthians 4:16). Yet, we must also exercise ourselves in order to have a proper balance in spiritual matters. The apostle Paul wrote in 1 Timothy 4:7-8, "But reject profane and old wives' fables, and exercise yourself toward godliness. For bodily exercise profits a little, but godliness is profitable for all things, having promise of the life that now is and of that which is to come." We are to "walk humbly with your God," "run with endurance the race that is set before us," "finish the race" "and a crown of righteousness" will be given to us (Micah 6:8; Hebrews 12:1; 2 Timothy 4:7-8).

---
Steve Higginbotham
Stop praying? Now, that's not what you typically hear, but that's exactly what God once told Moses. Not that God was frowning on prayer, but the time for praying without action had passed. It was time to act. God told Moses to tell the children of Israel to "move forward!" (Exodus 14:15).
Friends, could it be time for you to stop praying and "move forward?" Remember Saul of Tarsus? He was praying (Acts 9:11), yet when Ananias reached him, he asked Saul, "why are you waiting? Arise and be baptized…" (Acts 22:16). The time for praying was over. God had answered Saul's prayer and sent Ananias with the saving gospel. It was time for Saul to stop praying and obey by being baptized!
Balaam is another example that comes to mind. Balaam once sought God's advice (Numbers 22:8-12), didn't like God's answer, so he continued to pray and ask again rather than "moving forward" with God's answer (Numbers 22:19). Understand this one thing; many of the prayers we have prayed to God have already been answered. He has said "yes." Yet, we remain in a quandary, not because God hasn't answered, but because we haven't "moved forward." My point is, "Don't just sit there and continue to simply pray when you can "move forward" and receive God's answer to the prayers you've been praying.

Click Here for a FREE monthly reminder when each new issue
of Gospel Gazette Online has been published to the Internet.
Click Here to send the URL for this page to a friend
Click Here to send your comments about this page to Gospel Gazette Online