---
Speak to Us Smooth Things
Dean Kelly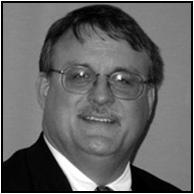 Often times these ramblings of mine are not designed to be in-depth teachings, but simply reflections on various events and thoughts that come to my mind. Hopefully, lessons are drawn, even from the lightest of these articles. Sometimes, some of these articles make reference to various Scriptures without citing them. Sometimes, they are designed to be particularly teaching articles. However, it is significant to stop on occasion and note that, while there is a place, I believe, for these "lighter" articles, that we must never lose sight of the fact that only the pure, unadulterated preaching of the truth is fulfilling God's purpose in the church. The fact is that the preaching and teaching that must be done in our classrooms and from our pulpits must be Bible-filled, Bible-directed and Bible-driven. Nice little stories have a place, but it is not as the mainstay of our preaching!
Sadly, there has always been a desire to hear only what makes us feel good. Isaiah spoke of this attitude: "That this is a rebellious people, lying children, children that will not hear the law of the LORD: Which say to the seers, See not; and to the prophets, Prophesy not unto us right things, speak unto us smooth things, prophesy deceits: Get you out of the way, turn aside out of the path, cause the Holy One of Israel to cease from before us" (Isaiah 30:9-11). Do not tell us the truth, he said the people cried. Instead, speak to us smooth things. Do not give us any message that might actually touch our hearts with truth (See Acts 2:37; 5:33; 7:54). Make us happy, make us feel good, make us leave satisfied with who we are.
We need preachers like the Old Testament prophet Micaiah. Ahab absolutely hated Micaiah, because Micaiah did not speak what he wanted to hear. When Ahab asked Jehoshaphat to go to battle with him, he called in false prophets. Jehoshaphat asked if there was not another one who could be heard. Reluctantly, Ahab sent for Micaiah. Second Chronicles 18 records the following words, "And the messenger that went to call Micaiah spake to him, saying, Behold, the words of the prophets declare good to the king with one assent; let thy word therefore, I pray thee, be like one of theirs, and speak thou good. And Micaiah said, As the LORD liveth, even what my God saith, that will I speak."
The spokesman for the king begged Micaiah to go along with the crowd and to prophesy good things. Obviously, truth did not matter. Too many today, even among us I am afraid, want sweet little nothings, and wanting to hear what everybody else is saying because truth no longer matters to them. Micaiah, however, stood firmly in what he would do; he was going to reveal God's message, period, with no compromise and no fear. After Micaiah told the message of God, the king was so angry that he had him thrown in jail with these words, "And say, Thus saith the king, Put this fellow in the prison, and feed him with bread of affliction and with water of affliction, until I return in peace. And Micaiah said, If thou certainly return in peace, then hath not the LORD spoken by me. And he said, Hearken, all ye people" (2 Chronicles 18:26-27). Notice that Micaiah never backed down. He stood firm and never wavered from God's Word.
We need to have the attitude of wanting to hear the truth, from the Word of God and the mouths of faithful preachers of that Word. On another occasion, Jehoshaphat asked Jehoram, the son of Ahab this question: "But Jehoshaphat said, Is there not here a prophet of the LORD, that we may enquire of the LORD by him? And one of the king of Israel's servants answered and said, Here is Elisha the son of Shaphat, which poured water on the hands of Elijah" (2 Kings 3:11). Regardless of any mistakes that Jehoshaphat may have made, one thing stands out: he wanted to know what God had to say. He wanted to listen to a reliable source. He was determined to go beyond the suppositions, etc. and to find God's will.
I truly believe that most religious people, and way too many in the church, are being fed a constant diet of sugar with no substance, and that they are rotting away spiritually because of it. The totality of truth is being ignored in lieu of filling buildings at all cost. To paraphrase the words of Jehoshaphat, we need to be asking, "Is there not here a preacher of the Lord that we may know what God has said?"

---
Adam B. Cozort

There are many preachers in the religious world proclaiming that, because of their position and level of education, their teachings concerning God and the Bible should not be questioned by their hearers. However, what does the Bible say? John wrote in 1 John 4:1, "Beloved, believe not every spirit, but try the spirits whether they are of God: because many false prophets are gone out into the world." John argued that we are to try (test) the words of every man to see whether they match the teachings of the Bible or not. We are not to take any man's word that what he is teaching is true.
During the missionary journeys of Paul, he preached to the Bereans and they exemplified this principle perfectly. As the apostle was preaching it is stated that they "searched the scriptures daily, whether those things were so" (Acts 17:11). Let us always be ones who test what we hear by the Word of God to ensure it is the truth.

Click Here for a FREE monthly reminder when each new issue
of Gospel Gazette Online has been published to the Internet.
Click Here to send the URL for this page to a friend
Click Here to send your comments about this page to Gospel Gazette Online