---
Squabbling
Donald R. Fox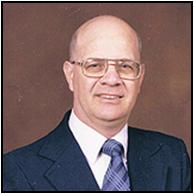 A dispute, to quarrel, wrangle
I guess it's pretty common for siblings to squabble. When our two daughters were young, they never seemed to enjoy a vacation. As we drove through some of the most beautiful parts of America, they occupied themselves by squabbling. While I was stationed in Germany and before my wife Shirley was ready to return home to the USA, we were able to tour some of Europe. We drove through Germany, Austria, Switzerland and Italy, returning via a different route, and you guessed it! The two girls squabbled. Now, I don't want you to think they quarreled all the time, but enough times that, as their parents, we should have a degree in fight management and counseling. Squabbling is not limited to children; adults participate in such things all too often.
Martha and Mary
It seems that Martha was absorbed and cumbered with much serving. Maybe she fretted somewhat. This could lead to irritation and annoyance. Just like all of us, too many times we are guilty of the same. "Now it came to pass, as they went, that he entered into a certain village: and a certain woman named Martha, received him into her house. And she had a sister called Mary, which also sat at Jesus feet, and heard his word. But Martha was cumbered about much serving, and came to him, and said, Lord, dost thou not care that my sister hath left me to serve alone? Bid her therefore that she help me. And Jesus answered and said unto her, Martha, Martha, thou art careful and troubled about many things; But one thing is needful: and Mary hath chosen that good part, which shall not be taken away from her" (Luke 10:38-42).
Paul and Barnabas
Paul and Barnabas had some contention between them. Yes, a little squabble, a disagreement, a dispute. Are we not all guilty of the same conduct from time-to-time? This sharp disagreement was not a breach of Christian fellowship; it was a difference in personal judgment. "And some days after Paul said unto Barnabas, Let us go again and visit our brethren in every city where we have preached the word of the Lord, and see how they do. And Barnabas determined to take with them John, whose surname was Mark. But Paul thought not good to take him with them, who departed from them from Pamphylia, and went not with them to the work. And the contention was so sharp between them, that they departed asunder one from the other: and so Barnabas took Mark, and sailed unto Cyprus; And Paul chose Silas, and departed, being recommended by the brethren unto the grace of God. And he went through Syria and Cilicia, confirming the churches" (Acts 15:36-41).
Sadly a Squabble Can Grow into Deadly Grudges, Quarrels and the Like
"Put on therefore, as the elect of God, holy and beloved, bowels of mercies, kindness, humbleness of mind, meekness, long-suffering; Forbearing one another, and forgiving one another, if any man have a quarrel (complaint, ASV) against any: even as Christ forgave you, so also do ye" (Colossians 3:12-13).
From Strong's Greek Dictionary of the New Testament, our English word quarrel is defined as "blame; a fault, quarrel." From Vines Expository Dictionary of New Testament Words defines complainer/complaint in part as "blame; an occasion of complaint; hence, discontented, querulous, repining."
One of the character flaws of ungodly people is that "These are murmurers, complainers, walking after their lusts (and their mouth speaketh great swelling words), showing respect of persons for the sake of advantage" (Jude 16). Note: Concerning the death of John the Baptist, see Mark 6:14-29 (KJV) on how a quarrel leads to a grievous, deadly sin.

Click Here for a FREE monthly reminder when each new issue
of Gospel Gazette Online has been published to the Internet.
Click Here to send the URL for this page to a friend
Click Here to send your comments about this page to Gospel Gazette Online