---

Fool!
Louis Rushmore, Editor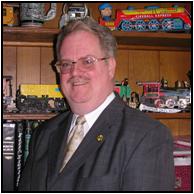 …Matt 5:22 where it says that if you call your brother a fool, you will be in danger of hell fire. Well, I always thought that meant: don't call anyone a "fool", but then I started wondering if it meant: don't call people any names (fool, idiot, jerk, etc.). I wonder if it is wrong even to call people names that aren't meant to hurt, such as: silly or goofy. I'm confused about this, and I would greatly appreciate any help with it. ~ Elena Hawkins
Please note Matthew 5:21-22:
"Ye have heard that it was said by them of old time, Thou shalt not kill; and whosoever shall kill shall be in danger of the judgment: But I say unto you, That whosoever is angry with his brother without a cause shall be in danger of the judgment: and whosoever shall say to his brother, Raca, shall be in danger of the council: but whosoever shall say, Thou fool, shall be in danger of hell fire."
James Burton Coffman nicely summarizes the message that Jesus intended to convey in Matthew 5:22.
"Raca" or "Thou fool." The expressions are essentially the same, and the plain teaching of our Lord in this context is that ALL insults of every kind are sinful and that all our derogatory and deprecatory expressions against one's fellow human beings are murderous. Those who resort to the use of such expressions are guilty in the eyes of the Lord. This is true because such expressions find their origin in a heart full of hatred and enmity.
Anger is the backdrop out of which if it is unrestrained brings about murder. Out of the same backdrop of anger springs forth angry name calling; the anger that manifests itself sometimes in murder also more often manifests itself in harsh criticism (e.g., "fool"), exhibiting at the least, a bad attitude. However, we hasten to add that not all anger is sinful. Yet, righteous indignation does not manifest itself angrily.
…there are times when anger and wrath are obviously not a violation of godliness. While Jesus is described as having been "in all points tempted like as we are, yet without sin" (Heb. 4:15), He was angry more than once. In Mark 3:5, seeing the hardness of the people's hearts, Jesus "looked round about on them with anger, being grieved for the hardness of their hearts." If Jesus was angry, yet God describes Him as being without sin (1 Pet. 2:21- 22), it is obvious that sin does not always accrue with anger. God is often spoken of as possessing as well as exhibiting anger and wrath (e.g., Num. 11:1; Deut. 32:22; Judg. 3:8; 1 Kings 11:9; Ps. 7:11; and Isa. 13:9), yet no sin is involved. (Garner)
Ideally, brothers and sisters in Christ love each other. On the other hand, anger between brethren reveals a much deeper problem.
Brothers and sisters are designedly so close to each other that anger has no place between them. Our Lord declared that "Whosoever is angry with his brother shall be in danger of the judgment" (Matt. 5:22, A.S.V.1. Please note that the American Standard omits "without a cause" after the word brother. John the beloved disciple, wrote: "If a man say, I love God, and hateth his brother, he is a liar: for he that loveth not his brother whom he hath seen, how can be love God whom he hath not seen? And this commandment have we from him, That he who loveth God, love his brother also" (I John 4:20,21. (Nichols)
What does the word "fool" mean? The Greek word for "fool" is moros, which means "dull or stupid…heedless (morally) blockhead…" (Biblesoft's). The late brother H. Leo Boles observed respecting Matthew 5:22:
"Fool" is a term which expresses more than want of wisdom; it means stupid fool, vile apostate; impious wretch; it expresses a stronger degree of reproach and contempt than Raca, and hence an intenser passion and hate which led to its utterance. This word embodies a bitter judgment of one's spiritual state and decrees him to certain destruction.
Thayer's Greek-English Lexicon says of "fool" that it means "imprudent, without forethought or wisdom." The word "fool" is related to the English word "folly" (Merriam-Webster).
How serious is it to assign the word "fool" to someone? The fact that Jesus Christ said don't do it ought to be sufficient for His followers not to make the angry expression, "fool"—or some similar derogatory name. However, note these additional observations.
The first occasion of the use in the New Testament of the word "hell" from the Greek word "geena," referring to hellfire, appears in Matthew 5:22. Jesus used the word there in connection with the manifestation of anger in angry name calling. Apparently, it is, indeed, a serious offence—sinful—to angrily call people names, and it is especially out of place for a brother or a sister in Christ to call another brother or sister in Christ a derogatory name. The fact is that any sin will lead one to a devil's hell unless one repents (Romans 6:23; Revelation 21:8).
The word "fool" or "foolish" appears in the New Testament several times, and in various contexts, is used in a variety of ways (Matthew 5:22; 7:26; 23:17, 19; 25:2-8; 1 Corinthians 1:25-27; 3:8; 4:10; 2 Timothy 2:23; Titus 3:9). The child of God needs to be careful, though, not to participate in name calling as an outgrowth of his anger. However, playfully or lightheartedly saying to someone, "You silly goose" or "You hotdog" does not violate Matthew 5:22.

Works Cited
Biblesoft's New Exhaustive Strong's Numbers and Concordance with Expanded Greek-Hebrew Dictionary. Seattle: Biblesoft and International Bible Translators, 1994.
Boles, H. Leo. Matthew: Gospel Advocate Commentaries. Nashville: Gospel Advocate, 1989. CD-ROM. Austin: WordSearch, 2005.
Coffman, James Burton. Coffman Study Library. CD-ROM. Abilene: ACU P., 1989.
Garner, Carl. "Studies of Difficult Passages in Ephesians, No. 4." Studies in Ephesians. Dub McClish, Editor. CD-ROM. Denton: Valid Publications, 1997.
Merriam-Webster, I. Merriam-Webster's Collegiate Dictionary. Springfield: Merriam-Webster, 1993. CD-ROM.  Oak Harbor: Logos, 1996.
Nichols, Flavil H. "What the Bible Teaches about Being a Good Brother or Sister." Spiritual Sword. April, 1984. 19-21.
Thayer, Joseph Henry. Greek-English Lexicon. Grand Rapids: Zondervan, 1970.
---
Louis Rushmore, Editor
When I hear the word 'prehistoric' I think that history from the beginning of time has been recorded (the Bible), so what do they mean when they say 'prehistoric'? A sister in Christ in Natchez MS ~ Marie Harrell
Generally, when someone refers to "history," he refers to secular history. "Prehistoric" means, "of, relating to, or existing in times antedating written history" (Merriam). However, in addition to secular history, of course, you and I know that there is biblical history. Often the two overlap and agree with each other, as it were, independent witnesses to the same events, places and people. Sometimes, these two histories have contradicted each other, and in many of those instances, biblical archaeology has confirmed the biblical account and corrected the secular, historical record. However, biblical history outdistances secular history in a way, frankly, that secular history cannot be faulted; through divine revelation, biblical history goes back to creation itself—beyond the reach of strictly human composition of historical records. At other times and usually, perhaps, when someone refers to "prehistoric," he purposely chooses to ignore biblical accounts. You, though, are correct that in the strictest sense the word "prehistoric" is a word with no valid meaning when we include biblical history in the consideration of human history.

Works Cited
Merriam-Webster, I. Merriam-Webster's Collegiate Dictionary. 10th ed. Springfield, MA: Merriam-Webster, 1993. CD-ROM. Seattle: Logos Research Systems, 1996.
Click Here for a FREE monthly reminder when each new issue
of Gospel Gazette Online has been published to the Internet.
Click Here to send the URL for this page to a friend
Click Here to send your comments about this page to Gospel Gazette Online