---
Are You Satisfied?
Donald R. Fox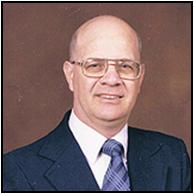 Are you satisfied? As for me, I have been blessed beyond measure throughout my life. Yet, with all honesty, I cannot say, I am completely satisfied. I have so many flaws in my makeup. I sin and sometimes do and say stupid things. I am not satisfied with myself in too many ways. On a daily basis, I fight against "the wiles of the devil" (Ephesians 6:11).
Do worldly allurements entice us sometimes? The apostle Paul wrote, "For we know that the law is spiritual: but I am carnal, sold under sin. For that which I do I allow not: for what I would, that do I not; but what I hate, that do I. If then I do that which I would not, I consent unto the law that it is good. Now then it is no more I that do it, but sin that dwelleth in me. For I know that in me (that is, in my flesh) dwelleth no good thing: for to will is present with me; but how to perform that which is good I find not. For the good that I would I do not: but the evil which I would not, that I do. Now if I do that I would not, it is no more I that do it, but sin that dwelleth in me" (Romans 7:14-20). How often do we do what we "would not"?
Peace and Satisfaction Is in Christ Jesus
"O wretched man that I am! Who shall deliver me from the body of this death? I thank God through Jesus Christ our Lord. So then with the mind I myself serve the law of God; but with the flesh the law of sin" (Romans 7:24-25). "There is therefore now no condemnation to them which are in Christ Jesus, who walk not after the flesh, but after the Spirit" (Romans 8:1).
Satisfaction Comes by Walking in the Light
"But if we walk in the light, as he is in the light, we have fellowship one with another, and the blood of Jesus Christ his Son cleanseth us from all sin" (1 John 1:7).
Walking in the Light Comes by Obedience
"He that believeth, and is baptized, shall be saved; but he that believeth not shall be damned" (Mark 16:16).
Observation: With the knowledge that we are not perfect and we have many human factors that dissatisfy us, we can also know that "in Christ" peace and satisfaction can come our way. We are a "new man" in Christ Jesus, our Lord. Our former lives, "conversation, the old man" are changed, thanks be to God. "That ye put off, concerning the former conversation, the old man, which is corrupt according to the deceitful lusts; And be renewed in the spirit of your mind; And that ye put on the new man, which after God is created in righteousness and true holiness" (Ephesians 4:22-24).
Note: Such type of a subject as we have tried to address in this essay can be misunderstood. There are negative and positive human factors that dwell in all of us. Some people are more sensitive to their negative flaws and other folks are not.

Click Here for a FREE monthly reminder when each new issue
of Gospel Gazette Online has been published to the Internet.
Click Here to send the URL for this page to a friend
Click Here to send your comments about this page to Gospel Gazette Online