---

Which Sins Does Baptism Wash Away?
Louis Rushmore, Editor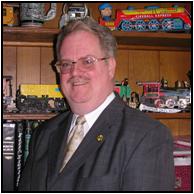 How are you? I just want to ask you a quick question concerning baptism. I first want to say that I realize that baptism is for the remission of sins (Acts 2:38). My question comes from the fact that I've heard 2 things that, though it might be inconsequential, sounds somewhat different. 1. Some I've heard said that baptism washes away one's sins up till the point of baptism, not those after baptism. 2. Others said that baptism washes away one's past, present, and future sins. Would you please comment concerning this?

Baptism washes away sins that occurred before baptism. Take, for instance, the conversion of Saul of Tarsus (later and better known as the apostle Paul). "And now why are you waiting? Arise and be baptized, and wash away your sins, calling on the name of the Lord" (Acts 22:16). This physical activity of baptism to which a believer voluntarily and obediently surrenders parallels the spiritual application of the blood of Christ to the soul of a non-Christian. The believer who is baptized is baptized into the death of Jesus Christ (Romans 6:3-4), and, of course, it was in the death of Jesus Christ that He shed His blood (John 19:34). Notice Revelation 1:5, "And from Jesus Christ, who is the faithful witness, and the first begotten of the dead, and the prince of the kings of the earth. Unto him that loved us, and washed us from our sins in his own blood." Two things equal to the same thing are equal to each other; washing away sins by baptism and washing away sins by the blood of Christ refer to the same event. Therefore, baptism is the means of a non-Christian coming into contact with the blood of Christ and having his sins washed away.

However, baptism does not provide unconditional, cannot lose it salvation or correspond to the denominational thought of "perseverance of the saints"—commonly summarized as "once saved, always saved." A Christian can sin so as to be lost after baptism (Acts 8:20; 2 Peter 2:20-22).

Yet, the sins of Christians can be forgiven (Acts 8:22), and that forgiveness involves acknowledgement of sin and the subsequent application of the blood of Jesus Christ—without baptism again. "But if we walk in the light as He is in the light, we have fellowship with one another, and the blood of Jesus Christ His Son cleanses us from all sin. If we say that we have no sin, we deceive ourselves, and the truth is not in us. If we confess our sins, He is faithful and just to forgive us our sins and to cleanse us from all unrighteousness" (1 John 1:7-9). The only relationship of baptism to the forgiveness of sins that occur after baptism is that one must formerly have been baptized before he has an opportunity to repent and pray (Acts 8:22) or acknowledge his sins and once more walk in Christ (1 John 1:7-9). Baptism itself does not forgive sins that occur after baptism, but baptism is a prerequisite to repenting and praying for forgiveness for sins that occur after baptism.
---
Louis Rushmore, Editor
I was going through your archives on the GGO looking for items regarding Christians in the military/arm forces. We are doing a study on this subject in our Wed night bible classes. How do you answer someone who says thou shalt not Murder/kill and then go to war, etc. Is it morally/ethical for Christians to be in the armed forces, especially those that have to kill. I was just curious as to if you've done any studies on this subject or if you have any wisdom to share we would be grateful. ~ Jeanette Raine, New Zealand
There are a few subjects on which dedicated Christians sincerely disagree, and this is one of them. Doubtless, the reason for the lack of consensus on this subject among faithful Christians is because the New Testament (the law of God under which we live) does not specifically address the topic directly. Therefore, brethren have been reluctant to impose personal views on each other. The following quotation illustrates this void of attention to the war question in the New Testament.
For pacifists to demand a Biblical text which commands Christians to join the military service appears unreasonable. It would be just as reasonable for non-pacifists to demand scripture which forbade Christians from becoming soldiers or which commanded men to resign from the military immediately upon conversion. (Isbell 10)
Consequently and because each congregation of the churches of Christ is autonomous, the Lord's church neither proclaims, for instance, that it is uniformly pacifist (opposed to participating in military service), nor do governments consider the churches of Christ as pacifist. However, some individual members of the churches of Christ are pacifist or semi-pacifist, and because there is no official position by the Lord's church and because we do not have a centralized, earthly headquarters, it is more difficult for these Christians to convince the government that they should be exempted from military service. The majority of our members either serves or gives no thought to other members serving in the armed forces; often public prayers in our assemblies include mention of our brethren in the armed services.
A couple of observations regarding the question posed are in order before proceeding further.
Each person in the armed services who does not actually engage in lethal contact against an enemy, whether specifically designated as such, is nevertheless a combat support person. Armed forces on the front line of any engagement rely directly or indirectly on each comrade in the armed forces for the success of their mission. Fundamentally, everyone in the armed forces participates at some level in warfare.
The word for "kill" in the Ten Commandments, "Thou shalt not kill" (Exodus 20:13) means, "properly, to dash in pieces, i.e. kill (a human being), especially to murder" (Biblesoft's). It must be that the commandment forbids "murder" and construes that differently from some reasons for one human being to kill another. Under Judaism, the children of God from time to time waged war with the approval of and even at the direction of God in which combatants were killed (1 Samuel 15:2-3). The same word translated "kill" in the Ten Commandments is elsewhere translated "murderer," and the murderer, then, is commanded to be killed (Numbers 35). Therefore, "Thou shalt not kill" forbids "murder," but it did not forbid all reasons for killing (e.g., war, capital punishment).
Now, that being said, we need to look at biblical passages and biblical principles. Hitherto, though, and throughout this article, I will not be recommending a course of action regarding military service for anyone else. Perhaps the following points can help individuals make decisions for themselves.
Patriarchy and Judaism were physical kingdoms or religions, whereas the Lord's church is a spiritual kingdom (John 18:36). This simply means that under Patriarchy and especially under Judaism members of those religious groups on behalf of those religious groups could under some circumstances kill people (i.e., war, capital punishment), but under Christianity, the church itself, for instance, does not engage in warfare or capital punishment on behalf of Christianity. This alone, though, does not necessarily satisfactorily answer the question whether Christians may serve in the armed forces (or law enforcement, etc.).
In Luke 7:1-10, while the Old Testament was still in force, Jesus responded to the request of a Roman soldier, commander of 100 other soldiers, to heal his servant. Further, Jesus told soldiers to not extort money from anyone by intimidation (Luke 3:14 NKJV, ASV). In neither instance did our Lord criticize their military profession, but these instances do not necessarily affect the question at hand for Christians, amenable to the New Testament.
Cornelius was a Roman military officer, responsible for commanding 100 soldiers, and he was not dissuaded from continuing his military role (Acts 10). Likewise, the Philippian jailer was not instructed to change professions following his conversion (16).
Some considerations of the ramifications of whether to be a member of the armed services include the following.
It is possible for opposing armies to have Christians within them whereupon Christians will be killing Christians. This was the lament of David Lipscomb, regarding the American Civil War, with which he prefaced his book, Civil Government (ii-iii). "Brethren for whom Christ died, children of him who came to heal the broken-hearted, to be a father to the fatherless and a husband to the widow, were found imbruing their hands in the blood of their own brethren in Christ, making their sisters widows and their sisters' children orphans. …Savior… He had plainly declared that his children could not fight with carnal weapons even for the establishment of his own Kingdom. Much less could they slay and destroy one another in the contentions and strivings of the kingdoms of this world."
The foundational principles of war and Christianity oppose each other, and on that basis, some members of the church have found it impossible for them to be members of armed forces. H. Leo Boles wrote, among other things, "'Love your enemies.' Men do not love their enemies when they are trying to kill them. …War nullifies this principle, and, therefore, is opposed to Christianity." …The principles of war and Christianity cannot be obeyed at the same time by the same parties. 'Ye cannot serve two masters.'" (19).
Even non-pacifists must concede that in the frenzy of battle, when the passions of men are unrestrained, the possibility of killing in love is remote. This is why some who reject the absolute nonresistant ethic are still uncertain as to the advisability of Christians becoming directly involved in carnal warfare. (Isbell 25)
Wayne Jackson finds it inconceivable for Christians to take up arms in defense of a physical kingdom (nation), while at the same time being forbidden to take up arms for the kingdom of Christ. "If a Christian can engage in carnal warfare, the kingdom of God is subordinate to human governments" (10).
Many are the older brethren who have written opposing the Christian's participation in warfare, but few are the writing brethren who have been published in its support, and yet many are the contemporary brethren who embrace membership in the armed services. Foy E. Wallace, Jr. found it incongruent for Christians to be the beneficiaries of the armed forces while denying that they could participate in the same. "The idea that men who are not Christians can be soldiers and officers to protect the Christian by doing what which a Christian himself cold not do is about the most conveniently selfish and cowardly convenient doctrine ever pronounced by good men" (6).
Often pacifists within the churches of Christ have concluded that the Christian ought not to participate in government voluntarily on any level (e.g., including voting or holding public office). "God requires His servants to be respectful and obedient to every law of men which is not in conflict with His own law, but nowhere does He even remotely hint that He intends or will permit His people to participate in the affairs of human government" (Rogers 85).
War brutalizes not only the vanquished, but also it brutalizes the victors.
While self-defense, defense of others, law enforcement and soldiery are commonly lumped together, favor toward any obligating approval of all, some offer a distinction between them.
It is possible, however, for a Christian to oppose modern warfare and still approve putting obvious criminals in jail. Some Christians who distinguish between moral and immoral use of force recognize that there are certain particulars connected with modern warfare which separate it ethically from the work of police. The disturbing fact is that modern instruments of warfare sometimes produce indiscriminate and almost irresponsible violence, while a police force usually employs discriminate and responsible violence. (Isbell 72)
Whenever the individual places himself or herself under the command of others in the armed forces, he or she loses the personal choice of on whom to apply lethal force. What should the Christian do when commanded to destroy the building from which he and his comrades are taking hostile fire, in which building elsewhere are non-combatants (e.g., families) attempting to find refuge from the two opposing forces?
Respecting every subject, the Christian needs to ponder carefully God's Word, especially the New Testament by which he is to live and by which he will be judged. Then, he ought to choose for himself that course in life that will assure him the eternity in heaven that he seeks.
Works Cited
Biblesoft's New Exhaustive Strong's Numbers and Concordance with Expanded Greek-Hebrew Dictionary. CD-ROM. Seattle: Biblesoft and International Bible Translators, 1994.
Boles, H. Leo. The New Testament Teaching on War. Nashville: Gospel Advocate, n.d.
Isbell, Allen C. War and Conscience. Abilene: Biblical Research Press, 1966.
Jackson, Wayne. The Christian and Civil Government. Stockton: Courier Publications, n.d.
Lipscomb, David. Civil Government: Its Origin, Mission, and Destiny, and the Christian's Relation to It. Reprint of 1913 & 1957 editions. Wesson, MS: M. Lynwood Smith Publications, 1984.
Rogers, Lee M. God and Government. Tuscumbia, AL: Lee M. Rogers, n.d.
Wallace, Foy E., Jr. The Christian and the Government. Nashville: Foy E. Wallace, Jr. Publications, 1968.
Click Here for a FREE monthly reminder when each new issue
of Gospel Gazette Online has been published to the Internet.
Click Here to send the URL for this page to a friend
Click Here to send your comments about this page to Gospel Gazette Online