---

Back to Basics (1)
Rodney Nulph, Associate Editor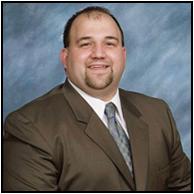 What would it take for the church of today to grow like the church of the first century? I am always encouraged when I read about the growth of the early church. "The Lord added to the church daily" (Acts 2:47); "And believers were the more added to the Lord, multitudes both of men and women" (Acts 5:14); "the number of the disciples multiplied in Jerusalem greatly" (Acts 6:7). In the midst of often "dying" congregations, it behooves us to ask what would it take for the church today to grow like it did yesterday. Back to the Basics!
First, the church of the first century was concerned with a clear proclamation (cf. Acts 2:14:41). Sadly, many sermons today are mere mishmash or a few random thoughts, with the occasional allusion to the Bible at best. In many sermons often little Scripture is used, sin is generalized and the clear plan of salvation is often reduced to "if you have a need, come." However, such was not the case in Jerusalem A.D. 33. Peter clearly proclaimed Scripture (Acts 2:16-21), by quoting the Old Testament prophet Joel (cf. Joel 2:28-32). Peter's sermon was "chucked full" of God's Word and was woven together in an understandable way. The "meat" of Peter's sermon was Scripture, not cute stories, philosophical meanderings or discourses of man's wisdom. Peter preached only the "oracles of God" (cf. 1 Peter 4:11). Peter also clearly proclaimed sin (Acts 2:22-36).
Sadly, many, even among our fellowship, disdain "hard preaching" against anything that directly involves someone in the audience. "You might offend them" or "You may run them off" is the often-stated mentality. However, Peter knew nothing of such a mindset, for he did not say "someone" crucified Jesus, but rather "ye have taken, and by wicked hands have crucified and slain" (Acts 2:23). Peter did not blame the folks outside of Jerusalem; he did not generalize the sin committed, nor did he reduce this terrible sin to a mere "blunder." He rather unashamedly affirmed, "let all the house of Israel know assuredly, that God hath made that same Jesus, whom ye have crucified, both Lord and Christ" (Acts 2:36). Peter loved these folks enough to tell them the truth (cf. Galatians 4:16). How refreshing! Peter also clearly proclaimed salvation (Acts 2:37-41).
The goal of any Gospel sermon is to proclaim the Gospel, which is at the heart of salvation (cf. 1 Corinthians 15:1-4)! How sad it is when men have the blessed opportunity of telling others what they must do to be saved, and they fail to say it. No honest person could have left that Jerusalem assembly not knowing the plain and power plan of salvation. Because Peter told the hearers how to be saved, we read, "Then they that gladly received his word were baptized: and the same day there were added unto them about three thousand souls" (Acts 2:41).
Let us get back to the basics! Let us never reduce God's power to save (cf. Romans 1:16) to a program or a gimmick. Let us stop being uninformed of the Scriptures and let us start sharing it; let us stop being unsure of what sin is, and let us start speaking out against it. Let us stop being uncomfortable about the plan of salvation, and let us start spreading it! Back to the basics will bring a much-needed revival in the church of today. "Thus saith the LORD, Stand ye in the ways, and see, and ask for the old paths, where is the good way, and walk therein, and ye shall find rest for your souls…" (Jeremiah 6:16a). May we begin our journey today – Back to the Basics!

---
T. Pierce Brown
Probably almost everyone who claims to believe in Christianity would at least pay lip service to the idea expressed in 1 Peter 2:21 that Christ left us "an example, that we should follow in his steps." Yet, much of the religious world, and even some in the fellowship of the churches of Christ, do not understand what that means.
For example, one religious group teaches their members that they are to be baptized (immersed in water) to follow the example of Jesus. Furthermore, since Jesus was not baptized for the remission of His sins, then our baptism cannot be for the remission of our sins. They miss the point on at least two or three counts.
First, to follow the example of Jesus does not mean that we are to do the specific things He did, but by doing as he did – whatever God wanted him to do. For example, He probably walked 40 miles or so to be baptized. He was baptized in the River Jordan. We are not required to do either. I have talked with those who felt they should be baptized "in running water" to follow the example of Jesus. I told them I would be happy to open the faucet and the drain in the baptistery if it would help their feelings any! When one protested that it needed to be a river, I told her that to be consistent, it would have to be the Jordan!
He took the Lord's Supper in an upper room. Many years ago, I was told that in a town near where I was preaching there was a group of Christians that thought they had to meet in an upper room. They never grew too large to meet in a room above the garage. We know of groups who think they have to take the fruit of the vine from one container. What kind of cup they would have for the 10,000 or more members in Jerusalem we have never discovered! Of course, these groups are not expected to grow that large in numbers! At any rate, we can see that this misunderstanding of what it means to "follow His example" is not confined to some denominational group.
Those who claim we cannot be baptized for the remission of sins, since we must "follow the example of Jesus" also miss the point by failing to realize that neither was He baptized thinking His sins were already forgiven! Nor was He baptized so He could be voted into some church! He was not baptized into the name of the Father, Son and Holy Spirit. We are to be. There are many other things that Jesus did, such as washing the feet of His disciples, which were not done for us to do the specific thing He did, but to follow His example by practicing the principle He taught.
Therefore, our point now is that the way to follow the example of Jesus is to act on the principles He did. He was determined to obey God in all respect at whatever the cost! He died on the cross for His enemies. We follow His example, not by dying on a cross, but by loving our enemies (Matthew 5:44) and thus being perfect, "even as our Father in heaven is perfect" (Matthew 5:48).
I do not know how to develop this aspect of the mind of Christ except in these ways: 1. Teach persons the necessity of doing that. That is, determine to obey God in all respects. 2. Encourage them to do it by example and by exhortation. 3. Start practicing it on "little" things – that is, things you can do with little effort – so you can develop strength when the big ones come. You do not have to find a den of lions or a furnace of fire to go into, nor try walking on water! Just do what you can, where you are, with what you have, and you will be following the example of Jesus. By that process, you will develop the strength to go to the cross, if necessary, and do what you could not, where you are not, with what you do not have. The lad with the loaves and fishes did that. He could not feed 5,000 with a few loaves and fishes, but he did! Peter could not walk on water either, but he did! He did because he was willing to obey Jesus although it did not appeal to his senses.

Click Here for a FREE monthly reminder when each new issue
of Gospel Gazette Online has been published to the Internet.
Click Here to send the URL for this page to a friend
Click Here to send your comments about this page to Gospel Gazette Online