---
Barking at the Moon
Ernest S. Underwood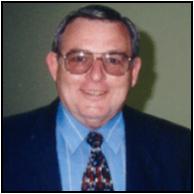 An old judge told of a troublesome dog, that whenever the moon was shining, went out and barked at it all night! Someone asked the judge what eventually came of the matter, "Oh," said the judge, "the moon just kept on shining."
One of the hardest things for a Christian to do is to keep on shining when being barked at by others. Many times even insignificant matters can disturb and discourage us. Paul's approach was to "Press on to the good…"
No doubt, the enemies of Christ often barked at Him and tried to get Him to react in a mean and sinful way. However, He was the light of the world and would not give up His glory. He just kept on shining, and in doing that, He left us an example to follow when those who are teaching error bark at you for exposing their error. Do you bark at those who try to teach you the truth (Galatians 4:16)?

---
How Does a Man
REALLY Love his Wife
Mark N. Posey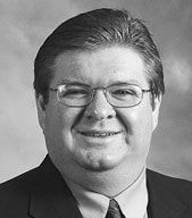 How do husbands meet the needs of their wives? 1. Permanence – "dwell with her." A wife should never question her husband's faithfulness and commitment to their marriage vows. Permanence is more than living under the same roof, eating at the same table, sleeping in the same bed and paying the same mortgage; it involves a deep dwelling with her. A "till death do us part" kind of permanence. I tell my wife regularly, "Sweetie, you're stuck with me!" (See Matthew 19:6b.)
2. Perception – "according to knowledge." Know more about your wife than her height, weight, hair color, favorite food and eye color. Know her fears, goals, desires and ambitions. Know what makes her scared, happy, sad and excited. Few things make a woman more secure than knowing that her husband really knows her. (See Proverbs 24:3).
3. Praise – "giving honor unto the wife." The word "honor" means, "praise." It is used in 1:19 ("precious") referring to the blood of Jesus. Praise your wife because she is precious. She was crafted carefully and was made a beautiful woman by her Creator. (See Proverbs 31:28.)
4. Protection – "weaker vessel." Women are weaker physically, not morally or mentally. Men are stronger so you can pull her close and protect her. Christ died for the Church (Ephesians 5:25); be willing to protect your wife to the point of death. (See Ephesians 5:28.)
5. Provision – "weaker vessel." Women are thrifty and frugal (Proverbs 31:10-31), however, God holds husbands responsible for providing for the family (1 Timothy 5:8). Blessed is the husband that has as his wife a "worker at home" (Titus 2:5). This certainly does not suggest that her home is her prison. Rather, she cares for the home as the husband provides for her needs. Provide your wife with a life not just a living. (See Ephesians 5:29.)
6. Partner – "heirs together of the grace of life." God promises inheritance in heaven to those who are "born again" (John 3:3, 5; 1 Pet. 1:1-4). Your wife needs you as her partner in reaching heaven ("grace of life"). Share with her the same commitment, dedication, moral standard (Bible) and goals. Move forward together with her through life, striving every day for the eternal home of glory. (See John 14:1-6.)
7. Prayers – "that your prayers be not hindered." Pray for your wife and with her. The Bible is God speaking to us; prayer is when we talk to Him. Pray together! It is often said, "The family that prays together, stays together." True! (See Philippians 4:6; James 5:16.)
In conclusion, God made your wife and knows her needs. If you strive to meet her needs as God identifies, your marriage will be happy and prosperous.

Click Here for a FREE monthly reminder when each new issue
of Gospel Gazette Online has been published to the Internet.
Click Here to send the URL for this page to a friend
Click Here to send your comments about this page to Gospel Gazette Online